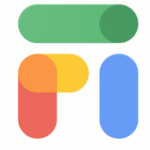 Google's Project Fi has long been an interesting and unique entry in the mobile connectivity space, designed to use WiFi along with multiple cellular networks behind the scenes to automatically pick the best option wherever you happen to be to deliver voice, text and data service - even internationally!
Google announced some major changes to the service designed to make it a bigger player in the mobile landscape.
No longer considered a "project" by Google, the service is now aligned with Google's other brands and is called simply "Google Fi."
Included in this change is a massively expanded list of compatible smartphones - to include Apple iPhones (but read this entire article for some important caveats). Additionally, Google has rolled out a VPN and "enhanced networking" service that promises greater security and a more seamless experience across networks.
Busy?
Just want a quick wrap-up?
---
Video Version of this Story:
Prefer Video Updates? Subscribe to our YouTube Channel
---
What is Google Fi?
First, a quick re-cap of Project.. err.. Google Fi.
It's Google's unique cellular service that actually uses multiple cellular networks behind the scenes - automatically picking the best partner wherever you happen to be.
When Google announced Project Fi in April 2015, the initial two partner networks were Sprint and T-Mobile - giving Google access to the combined coverage maps of the third and fourth largest cellular carriers in the country. In June 2016, they added the nation's largest regional carrier, US Cellular, to the line-up.
Basic service costs $20/mo (plus taxes and fees) and includes unlimited talk an text. Data is priced on an as-you-use it basis at $10/GB (not rounded up - you use 1.3 GB, you're charged $13).
With their Bill Protection feature rolled out earlier this year, billing is capped at $60 for data usage after 6GB of usage. Customers can then use up to 15GB of data at high speed - still capped at only being billed for 6GB of usage. After 15GB of data are used, speeds will be throttled to 256kbps, for an unlimited amount of data. Or customers can elect to resume billing at $10/GB for high speed. Group plans offer higher thresholds.
And best of all, mobile hotspot use is included at no extra cost. And international roaming data usage is the same cost as domestic, and at high speed.
There are no true unlimited plans or discounts for heavy users. For those needing 20+GB a month, Project Fi is thus not likely a great deal. But it's a very flexible plan to have access to T-Mobile, Sprint and US Cellular on a single device and for international travels.
For one example of how Google Fi can be used for long-term international travel, see this post from Gone with the Wynn's, who are sailing around the world while keeping connected.
For more on this plan, visit our Google Fi overview page.
---
Expanded Phone Options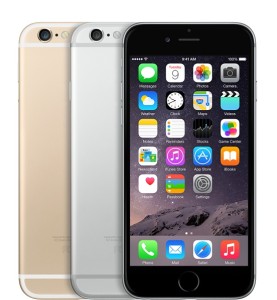 One of Google Fi's long-standing limitations was the small selection of compatible and pricey smartphones.
The backend technology that makes Google Fi work seamlessly between Wi-Fi and multiple carriers requires phones specifically designed to take advantage of the service. Most phone manufacturers do not add the unique hardware and software needed to enable Google's service - so phone selection has long been limited.
Now, however, Google is opening up service to most Android phones as well as beta-testing Apple iPhones.
While this is, at first glance, a great move which allows a much greater variety of phone options (and price-points), it comes with some downsides as these newly-added phones cannot take advantage of all of Google Fi's unique features. As stated on Google's announcement page:
Some plan features will depend on the Android or iOS device you use. So if you're looking for the full Google Fi experience, including Fi's unique technology to seamlessly switch between multiple cellular networks, you can use a phone designed for Fi—like the Pixel 3, Moto G6, and any other phone available on the Google Fi website. These phones include special hardware and software to move effortlessly between Google Fi's networks and provide you with even more security and reliability through Fi's new enhanced network feature.
In other words, smartphones that are not specifically designed to take advantage of Google Fi will have a more limited feature set. How limited?
Google Fi Phone Feature Compatibility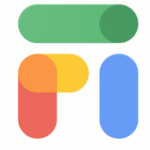 Phones specifically designed for Fi come with the following features:
Calls, texts, and data on multiple 4G LTE networks (T-Mobile, Sprint, and US Cellular) including automatic connection to 2 million secure WiFi hotspots
International roaming
Secure connections with Fi VPN and enhanced network switching (currently in Beta)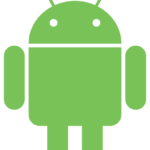 Android Phones that are compatible with Fi but not designed for Fi:
Calls, texts, and data only on T-Mobile's network.
Limited WiFi calling and texting (compatibility depends on the specific manufacturer and device)
International roaming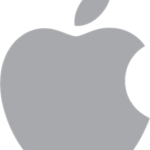 Apple iPhones (currently in Beta, requires the installation of the Google Fi app):
Calls, texts, and data only on T-Mobile's network (MMS texting requires a special configuration, but iMessage works normally)
No calls, texts, or visual voicemail over WiFi
International roaming, but no mobile hotspot data outside the US.
These limitations are a major disappointment.
Non-Fi phones lose the seamless network switching that makes Fi unique - instead, customers using a non-Fi phone will get, in essence, a limited T-Mobile-based plan via Google.
And iPhones are even more limited with no option for international mobile hotspot use.
Those considering a non-Fi device should consult Google's support article before signing up for service to discover specific device limitations.
---
Google FI Adds VPN And Network Enhancement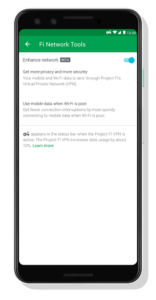 Two new Google Fi features, only available to smartphones designed for Fi, are an "enhanced network" and the option for a full-time VPN that covers all connections, both cellular and WiFi.
The "enhanced network" features, available but still in beta testing, allow quicker transitions between networks, particularly between cellular and WiFi. The technology aims to fill in WiFi data gaps with cellular data, so if you get out of range of a WiFi hotspot connection, a Google Fi phone will quickly and seamlessly switch to cellular, preventing the delay that often comes from transitioning from a WiFi to cellular connection.
The enhanced network switching is a nice quality-of-life feature, particularly for those who frequently transition between WiFi hotspots and cellular connections.
The option for an always-on VPN is also a very nice feature, but the downside is that data use will, according to Google, increase by about 10% and there will be some additional latency due to routing all traffic through the VPN. However, the feature can be turned on and off, enabling users to adjust their security as needed.
Both features are limited to phones designed for Fi.
---
Summary
It's great to see Google Fi go more mainstream and add new features to a unique and interesting service. It's also nice to see Google address one of Fi's biggest downsides - the limited selection of available smartphones.
But opening up Fi to smartphones that aren't designed for Fi's unique features comes at the cost of losing Fi's unique features - seamless multi-carrier network, WiFi switching, and international hotspot use.
Without a phone specifically designed for the service, Google Fi just becomes a watered-down T-Mobile plan with flexible data billing. Those who really want to take advantage of Google Fi's features will need to stick with the limited selection of phones designed specifically for Fi.
Our advice for Google Fi remains the same - for data-hungry nomads and those looking for a mobile home internet replacement, Google Fi isn't a great primary option. But it can work well as a secondary option or as a smartphone plan, particularly for those who do a lot of international travel. As long as you use a phone designed for Fi.