Key Points:
T-Mobile is offering a free 12-months of the Paramount+ Essential ($4.99/month) for many T-Mobile & Sprint Postpaid customers
Mobile Internet, tablet, prepaid, and Metro by T-Mobile plans are not eligible
Paramount+ Essential does not include the ability to download content to watch offline
Starting November 9, new and existing T-Mobile and Sprint customers on postpaid consumer unlimited phone plans and the Home Internet plan are eligible for 12-months of Paramount+ Essential for no additional charge.
T-Mobile is calling this Paramount+ ON US.
Paramount+ Essential joins the rest of T-Mobile's streaming perks line-up - which includes 12 months of AppleTV+ for Magenta & Magenta MAX customers, and Netflix for Magenta & Magenta MAX customers.
What is Paramount+
Paramount+ is a streaming service featuring live sports, news, produced episodic shows, and movies. BET, CBS, Comedy Central, MTV, Nickelodeon, NFL on CBS, UEFA Champions League, and the Smithsonian Channel are all available through Paramount+.
Paramount+ offers two current levels of subscription: Essential and Premium.
The Essential plan costs $4.99/month or $49.99/year and offers streaming with limited commercial interruptions, 30,000+ episodes, movies on demand, Paramount+ Originals, NFL on CBS, Champions League live, and national news with CBSN.
The Premium plan costs $9.99/month or $99.99/year and offers streaming with no ads (except live TV & a few shows), all of the content of the Essential plan plus additional soccer leagues, PGA golf, NCAA basketball, 24/7 local & national news with CBSN and CBS live. You also have the ability to download shows to watch offline, anytime.
For more on Paramount+: www.paramountplus.com
Paramount+ On T-Mobile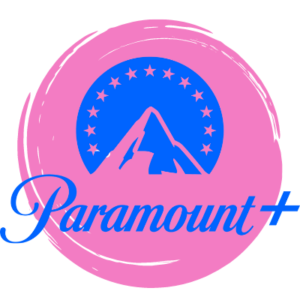 Active T-Mobile and Sprint postpaid customers on many plans can claim a year of Paramount+ Essential.
This offer is only available for the Essential monthly plan and cannot be applied to any other Paramount+ subscription plan, like the Premium plan or grandfathered Limited Commercial plan. This means you will not have the mobile internet friendly option of downloading content for offline viewing, which is handy when you know you're heading off into a weak signal area.
Those on active T-Mobile and Sprint postpaid wireless phone and Home Internet customers, including T-Mobile for Business customers are eligible for a free year of Paramount+ ON US.
Plans that are not eligible for Paramount+ ON US include:
Mobile Internet only (tablets, laptops, hotspots, watches, etc.)
Prepaid plans
Metro by

T-Mobile

customers
Businesses with more than 12 voice lines
Government and Puerto Rico customers
Signing Up for Paramount+ On T-Mobile
Customers who do not already have a Paramount+ plan and those who already have a Paramount+ Essentials plan should sign up for a free year of service by going to https://promotions.t-mobile.com/ParamountPlus
If you are already a Paramount+ Premium member you can not apply this offer towards your existing subscription. Instead, you will need to cancel your Paramount+ Premium plan, wait until the end of your current billing cycle, and resubscribe to the Essential plan either through T-Mobile or through Paramount+.
If you're on the no-longer-available grandfathered Limited Commercials plan, do note that you will lose the plan permanently if you cancel and utilize this offer.
A credit or debit card number is required to sign up for this offer.
After your one year, you will be automatically charged the current Essential monthly rate if you do not cancel prior to the last month of the offer period. Paramount+ will not send a reminder alerting you of your upcoming offer expiring. To check when your offer will expire you can log in to your Paramount+ account.
Thoughts & Analysis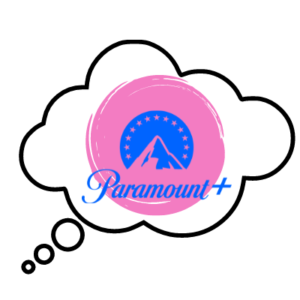 Paramount+ ON US is not T-Mobile's first streaming service promo. For years, T-Mobile has offered customers on many unlimited plans free Netflix. More recently Apple TV Plus has been offered to Magenta and Magenta MAX subscribers.
Do note that some of our current TOP PICK T-Mobile plans - including the Mobile Internet and the Tablet Add-on plans - are not eligible for the Paramount+ ON US perk. Business Unlimited Ultimate (with less than 12 lines), Magenta MAX, and the Magenta Global Plus 15GB phone plan are eligible.
Sprint customers on postpaid plans are also eligible for this promo, a demonstration of T-Mobile's continued integration of Sprint into their systems.
We welcome added bonuses to existing plans. Just do be aware that this offer does not include the ability to download content for offline viewing. We also recommend that you set a reminder to cancel your service before you are automatically charged in a year if you don't wish to continue.
Related Information
Related News Stories