Starlink at last published an availability map on its website today, taking all the guesswork out of where you can order Starlink immediately and where you'll be waiting.
The map is available on the top left corner of the Starlink front page, or directly here: Starlink Map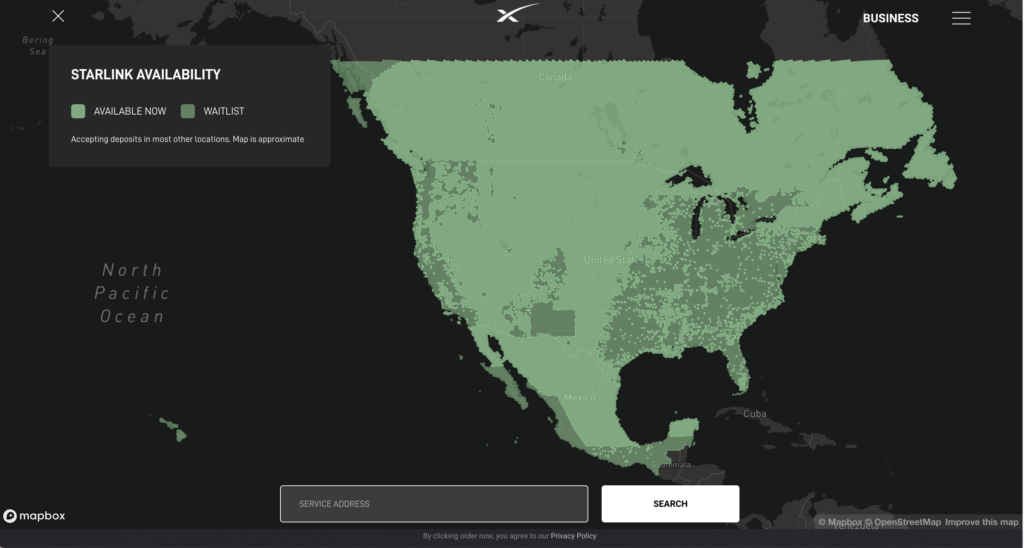 Taking a quick look - the Western area of the USA is pretty wide open minus a few areas in OR, WA, CA & CO and then there is a very large big dark spot over New Mexico with a majority of the state from Albuquerque south marked as being on the waitlist.
As you move East to Fort Worth and Dallas, TX on a diagonal line up to St Paul, MN and Milwaukee, WI, you see a noticeable increase in areas on the waitlist, especially around the larger cities. The map opens up up again from Albany, NY up to the North East with the entire state of Maine open.
It's very clear from the map that capacity in the eastern part of the US is a certainly a limitation when it comes to Starlink availability.
For our neighbors to the north, a large swath of Canada is open up to the 57 degrees north latitude. And as you look south, a large section down into Baja & Mexico are open.
As you move the map around the world, you can take a peak at what other countries are open for service and orders.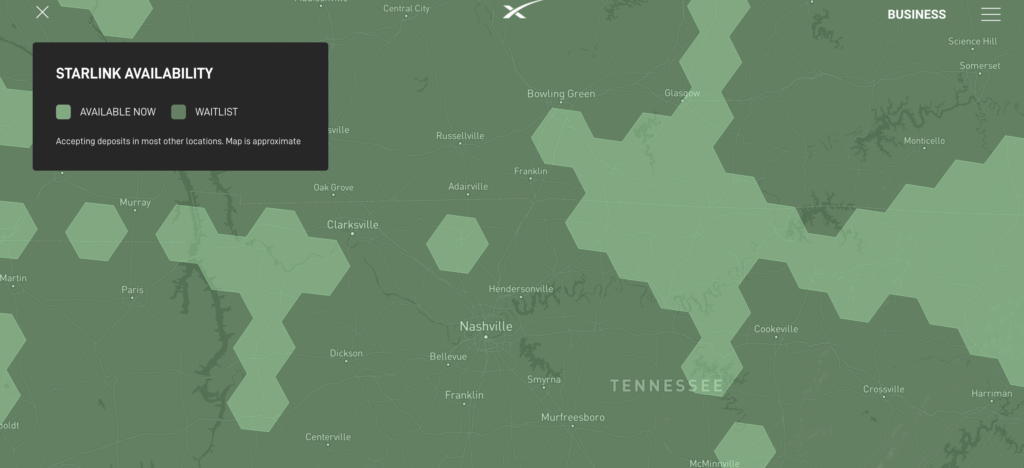 This is the first time Starlink has officially shared any kind of availability map.
Key Mobile Internet Related Considerations:
This map gives us a first definite peak of what constitutes a "cell" area for Starlink.
Starlink service is only guaranteed at your service address. While roaming is a huge advantage to RVers & Cruisers, service is not guaranteed when you are roaming and is listed as "best effort" by Starlink.
Members: Login for some exclusive additional mobile internet considerations.
Video Story:
For more information:
Related Content at the Mobile Internet Resource Center:
Related Updates: