OneWeb became the first of the next generation satellite constellation providers to reach orbit when it launched its first six satellites in February 2019, but there has been little news out of OneWeb since then.
But OneWeb hasn't been sitting still - it spent the past year testing and tweaking its design, and ramping up a mass productions assembly line in Florida that can crank out two new satellites per day.
OneWeb is now gearing up to begin a monthly launch campaign - sending up approximately 36 satellites every month for the next two years - rushing to get the 650 satellites it requires for global coverage into orbit.
The first launch of this campaign happened Thursday afternoon - and it seems as if OneWeb carried it off without a hitch.
We've been tracking OneWeb's mission to bring "Internet to everyone, everywhere on Earth" since 2015 - and OneWeb has one of the most exciting visions for taking satellite broadband internet to the next level.
But with SpaceX now proven to be capable of producing and launching 120 Starlink satellites a month, and Amazon's Project Kuiper also looming - will OneWeb be able to deliver on its vision before the competition heats up?
How many satellite broadband internet companies can the market support?
And how will OneWeb stand out from the crowd?
No matter what happens - the race to bring new satellite broadband options to market is only just heating up, and the next two years are going to be exciting indeed.
Video Version
Subscribe to our YouTube Channel
OneWeb's Massive Constellation
When OneWeb initially announced its plans for a 650 satellite low-earth-orbit (LEO) constellation that could be expanded to 1,980 satellites - this seemed like an absolutely audacious number.
With satellites orbiting just 750 miles above the earth's surface, latency issues should be minimal - and OneWeb has claimed that even its tiniest 5" square ground receiver antenna is capable of 20Mbps speeds without any need to be aimed, with much faster speeds capable with larger antennas.
To prove what the system will be capable of, OneWeb has already demonstrated 400Mbps downloads and 40ms latency while testing with their first six satellites.
Not bad for a service that can work anywhere on earth.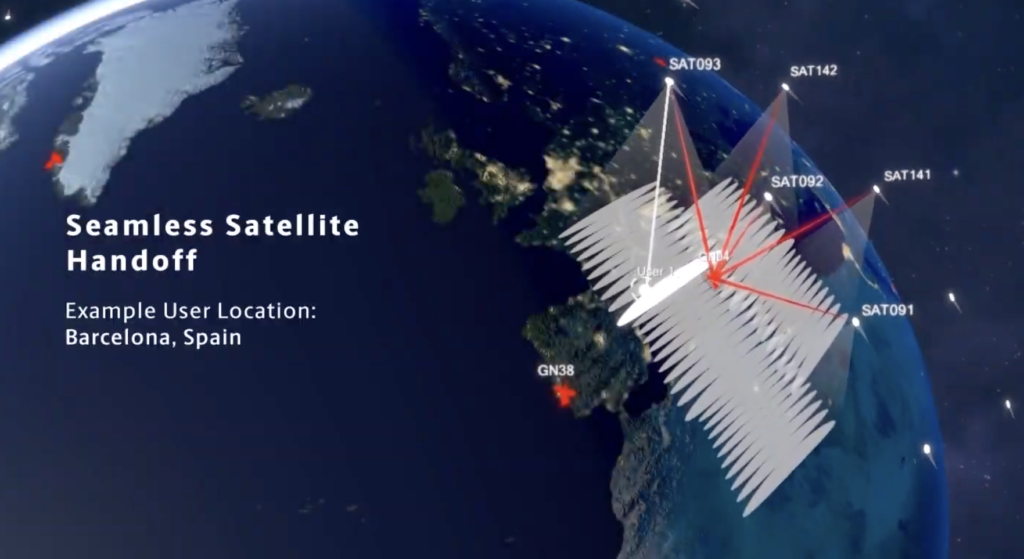 When Will OneWeb Be Available?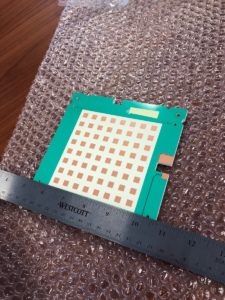 OneWeb's press kit gave some information on what to expect in the years ahead:
"OneWeb's initial constellation is based on approximately 650 satellites as it grows to meet demand around the world. OneWeb will begin customer demos in 2020 and provide global, 24-hour coverage to customers in 2021."
Unfortunately - based on comments from OneWeb during the launch webcast, it seems like global service will not be ready until the very end of 2021, so almost everyone on earth will have to wait for nearly two more years to get service.
But because the satellite orbits come together at the poles, coverage in the far north may come sooner - and OneWeb has said it is planning to launch "commercial service in the arctic" by the end of 2020.
But there is one other catch - unlike SpaceX, OneWeb is NOT planning to sell directly to consumers.
Ars Technica snagged an interview with OneWeb CEO Adrián Steckel, where he revealed:
OneWeb has taken a different approach than SpaceX in terms of how it plans to interact with customers on the ground. SpaceX has opted to offer direct-to-consumer services with the intention of selling user terminals to acquire satellites from space and essentially functioning as a new Internet provider. OneWeb plans to partner with existing telecommunications companies, Steckel said.
For example, Steckel said, if you live on a mountaintop in Utah, you won't be able to go to OneWeb's website and order service. Rather, the company plans to partner with existing service providers to expand its networks and increase capacity. So OneWeb's service in rural areas of Utah probably would be sold through a distributor.
This is a major shift from what SpaceX has said it is planning - and it means that OneWeb powered service might vary greatly in cost and capability depending on what partners sign up, and what markets they target.
Of particular concern for mobile customers - OneWeb partners serving local markets (like a rural ISP) might NOT enable OneWeb powered service that can travel away from the home service area, though other partners targeting mobile users might focus on this.
There will likely be a period of confusion while all these details are worked out - but hopefully by the time partners are ready to start launching service plans all will be made clear.
Summary & SpaceX Starlink Update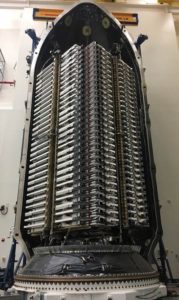 OneWeb isn't the only company planning a lot of satellite internet launches in the year ahead.
With four launches so far (the launch we reported on in November was followed up by two 60 satellite Starlink launches in January), the SpaceX Starlink constellation's size is already up to 240 satellites.
Elon Musk even tweeted out his first tease on what the Starlink receiver will be like, and how it will work:
"Looks like a thin, flat, round UFO on a stick. Starlink Terminal has motors to self-adjust optimal angle to view sky.
Instructions are simply:
- Plug-in socket
- Point at sky
These instructions work in either order. No training required."
If it can keep up this pace, SpaceX has said that Starlink may be ready for initial consumer deployments as soon as mid-2020 in "northerly" parts of North America, with true global service coming next year.
Now that OneWeb is gearing up for monthly launches and SpaceX has already demonstrated that it can sustain two Starlink launches per month, the year 2020 is looking to be exciting indeed.
Further Reading
And here is all of our recent satellite internet coverage: