We've had Google's Project Fi cellular plan on our radar for a few years now, and we've even utilized the plan in our testing.
We haven't considered their offerings to be overly pertinent to the data hungry nomad seeking a mobile type home internet replacement however.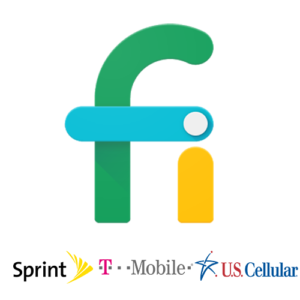 As a secondary option or smartphone plan, it's been an affordable way to get Sprint, T-Mobile and US Cellular all on one device. An unlimited phone & text plan is just $20/month for a single line ($15 for each additional line), and then data is billed as used at $10/GB.
Today Google has added a new feature to its Project Fi plans and sprinkled the word 'unlimited' throughout their promo material. While the new deal is attractive, the updated plan really isn't all that 'unlimited'.
The new feature is called "Bill Protection," and will be automatically added to all new and existing plans.
This feature essentially caps an individual customer's data bill at $60/month - or 6GB of usage. If you don't use 6GB, you're still only billed for what you use.
Customers can then use up to 15GB of data at high speed - still capped at only being billed for 6GB of usage. After 15GB of data are used, speeds will be throttled to 256kbps, for an unlimited amount of data. Group plans offer higher thresholds.
Project Fi customer who need more than 15GB of full speed data, can choose to pay typical Project Fi data costs instead, which are $10/GB.
While Google Project Fi's offer may not be straight up unlimited - it still offers a pretty significant reduction in data costs for those who need more than 6GB of data.
Here's how the new pricing compares:

Project Fi data includes mobile hotspot & tethering, an important feature for mobile travelers.
Project Fi also offers high speed data usage Internationally with no extra roaming costs and Bill Protection will work when you're traveling internationally as well.
But, Project Fi does require you to have a Pixel, Pixel 2, Moto X4, Nexus 6P, Nexus 5X or Nexus 6 phone to utilize Project Fi to support the auto switching between T-Mobile, Sprint and US Cellular.
Update: In May 2018, Google added three new compatible phones: The Moto G6, the LG G7 ThinQ, and the LG V35 ThinQ.
---
Video Version of this Story:
Enjoy Video? Subscribe to our YouTube Channel
---
Project Fi gives you affordable access to the combined coverage maps of the third, fourth, and fifth largest cellular networks in the country - which sounds pretty good.
Project Fi does include each carrier's domestic roaming agreements for phone & TXT (and reduced data speeds to 256kbps) - so coverage with Verizon and AT&T is technically possible. But accessing them can be a bit tricky when moving between markets. Both AT&T and Verizon have made it clear that they have very little interest in helping Google in taking Project Fi to the next competitive level by signing on as official partners.
Project Fi is also only supported by three Google Nexus phones - really limiting your connectivity options.
But as a phone line for a nomadic household and back-up internet option, Project Fi can make a lot of sense. Getting access to T-Mobile, Sprint and US Cellular networks (plus their roaming agreements), on a single device makes a Project Fi phone a compelling part of a connectivity arsenal.
And easy access to high-speed international data is very nice for those who may be traveling out of the country
---
Related Info: