Key Points:
T-Mobile's March 4th "Uncarrier" announcement rolled out three new business options.
None of the options are very good for our audience of mobile users and nomads.
T-Mobile has always been a bit behind AT&T and Verizon when it comes to wireless business plans and options.
But now that T-Mobile is no longer a snarky upstart thanks to its merger with Sprint, it's moving to compete with Verizon and AT&T in the business space as an equal player.
T-Mobile announced the roll-out of new business options called T-Mobile WFX in a pre-hyped, scripted, and streamed video announcement on March 4th, 2021. The new options are explicitly intended to compete directly with Verizon and AT&T for a niche segment of business and government customers.
The three new T-Mobile WFX offerings are:
New smartphone plan called "T-Mobile Enterprise Unlimited" - available starting March 5th, 2021.
A home-based broadband plan called "T-Mobile Home Office Internet" - available starting March 5th, 2021.
A suite of business collaboration tools coming from a partnership with Dialpad - available starting March 22, 2021, with bundling options with Unlimited Enterprise plans.
These new options may be great for business customers in the targeted niche, but unfortunately, they are especially unappealing to our audience of nomads, RVers, and cruisers.
Take our word for it, these are not good plans. But if you want all the details, read on.
T-Mobile Enterprise Unlimited
T-Mobile's new business smartphone plan addition is called "T-Mobile Enterprise Unlimited."
According to the announcement, these plans are 5G unlimited plans intended to replace shared and tiered business data plans that companies may currently have with either AT&T or Verizon.
In a strange move, T-Mobile is not providing any firm pricing on this plan, only announcing in the presentation that the plan, when combined with the T-Mobile Collaborate service (detailed below), can be priced as low as $37/month per line.
Rather than give clear and upfront pricing, T-Mobile promised to match or beat existing pricing that companies are paying with other carriers. So businesses with tiered, pooled, or shared data with AT&T and Verizon need to call and speak with a T-Mobile business sales representative to see pricing and compare with what they already have.
This new Enterprise Unlimited plan could be better than a business shared or pooled tiered-data plan, but it's a serious downgrade from the consumer and business Magenta and Magenta MAX offerings that rolled-out last week.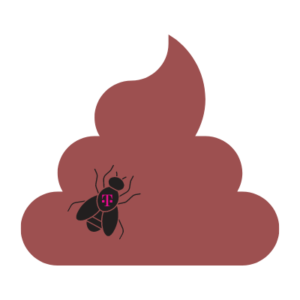 Here are the major differences:
Enterprise Unlimited has a 50GB network management deprioritization limit - compared to 100GB on standard Magenta and no deprioritization at all on Magenta Max.
Enterprise Unlimited only includes 10GB of high-speed mobile hotspot data - more than the 5GB on Magenta but well below the 40GB on Magenta Max.
The other terms are largely the same as the Magenta plan including a 1.5Mbps (DVD/480p) video throttle, 5GB of high-speed data in Canada and Mexico, and 128kbps in other countries.
Businesses will have the option to upgrade individual lines to Magenta MAX for business for an additional fee. But again, pricing is not yet available.
T-Mobile likely has done their homework and ensured this plan and the pricing will be a better deal for companies currently on legacy tiered data plans from other carriers.
But for mobile internet users and especially RVers and cruisers looking for a home internet replacement, this new option is not worth your time, especially when pricing is not openly advertised and requires a consultation with a business sales representative.
T-Mobile Home Office Internet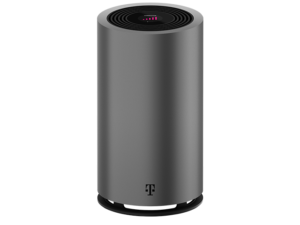 The second new offering is an even bigger disappointment.
T-Mobile is marketing this as a "separate, reliable, high-speed internet connection for your at-home workforce" but in reality, T-Mobile is just taking its existing consumer home internet broadband plan, increasing the price ($90/month vs $50/month), adding taxes and fees, and then filtering out any fun internet content such as most streaming and gaming content.
Here's a list of what the service actively blocks.
Meanwhile, there is no upside to the business plan over the home service - the other terms retain all the defects of the consumer home internet option including always being deprioritized, and a fixed-location limitation (ie. not-mobile).
T-Mobile intends this as an option for work-from-home employees so they don't have to use their own home broadband connections. And the filtering options are probably attractive to businesses who want to keep their at-home employees from being distracted by fun content.
But for mobile internet users - hard pass.
T-Mobile Collaborate
The third announced offering, called T-Mobile Collaborate, is billed as:
an AI-powered cloud communication platform, powered by Dialpad, that provides business calling, messaging, and video conferencing—from virtually any device, anywhere.
Basically, this is simply a T-Mobile collaboration with the Dialpad business collaboration service. Dialpad is a comprehensive business-focused collaboration service that can replace a traditional landline phone system, provide video and voice conferencing, and integrate with popular business tools like Microsoft Office 365, Google G Suite, and Slack.
T-Mobile Collaborate can be bundled at a discount with the Enterprise Unlimited plans starting on March 22nd, 2021, but pricing is not yet available and requires a consultation with a business sales representative.
T-Mobile Business Requirements and Alternatives
A business plan with T-Mobile requires a US Tax ID number or EIN, but plans are also available to sole proprietors with only a US social security number (SSN). Like AT&T and Verizon, T-Mobile really wants you to talk with a business sales representative on the phone and they do not provide complete details on the T-Mobile business website.
These aren't T-Mobile's only business offerings, the company also offers business versions of Magenta, Magenta MAX, and even the tiered-data Simple Choice plans that were retired on the consumer side several years ago. One notable difference between the consumer and business Magenta plan lines is that Microsoft 365 is included on Magenta for business instead of Netflix while on business Magenta MAX you get a choice between Microsoft 365 and Netflix.
Microsoft 365 includes an online and desktop version of Microsoft Office, several collaboration tools, 1TB per user of cloud storage, and other benefits.
Thoughts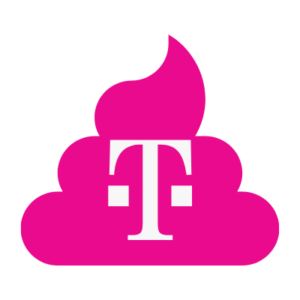 For the vast majority of mobile internet users, nomads, RVers, and cruisers, these options have nothing to offer. Zip, zilch, nada.
Compared to the business plans available from AT&T and Verizon, these options simply don't compare.
But T-Mobile is targeting these options at a very specific niche, intending to peel away Verizon and AT&T customers who are still on legacy tiered business data plans who haven't upgraded to newer unlimited business plans. And the collaboration with Dialpad and the up-priced home office broadband option is T-Mobile trying to capitalize on employment changes and challenges brought about by COVID-19 and the effects it had on many businesses.
While it is nice to see that T-Mobile is responding to the changes wrought by the pandemic that have greatly affected many businesses, there is really nothing here for mobile users, those looking for home internet replacements, or anyone needing a lot of mobile hotspot data.