Mobile Internet

News Center
From cellular plans, new product announcements to technology advancements - we analyze industry news for how it impacts RVers, cruisers and nomads.
Our news stories are provided as a free service,
made possible by our premium members.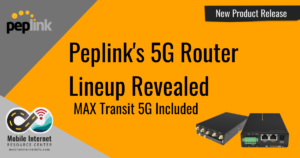 Peplink's 5G Router Lineup (Including MAX Transit 5G) Revealed
Though not officially for sale yet – Peplink has published the datasheets for a series of new 5G cellular integrated routers – including a new version of our perennial "Top Pick" for many demanding users, the Pepwave MAX Transit.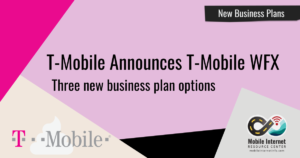 Nothing to See Here – T-Mobile Announces T-Mobile WFX Business Plans
T-Mobile announced the roll-out of new business options called T-Mobile WFX in a pre-hyped, scripted, and streamed video announcement on March 4th, 2021. The new options are explicitly intended to compete directly with Verizon and AT&T for a niche segment of business and government customers.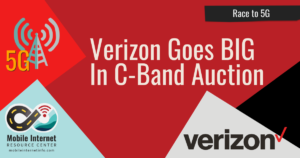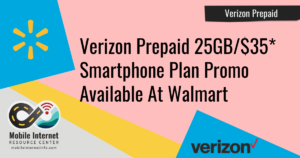 Verizon Prepaid 25GB Smartphone Plan with Mobile Hotspot for $35* At Walmart – For a Limited Time
Verizon Prepaid is offering a 10GB data boost to their 15GB smartphone-based plan at Walmart stores only for a limited time. This brings the total high-speed data allowance of the plan to 25GB – which will remain as 25GB even after the promo period ends.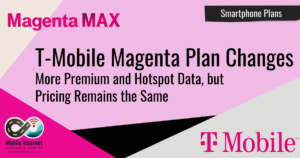 T-Mobile Introduces Magenta MAX, Replacing Magenta Plus Smartphone Plans
T-Mobile announced some changes to their Magenta plan line-up today that will go into effect on February 24, 2021, including increasing the mobile hotspot limit on their new MAX plan.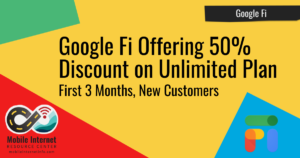 Google Fi Promo: 50% Off 'Unlimited' Plan for First 3 Months for New Customers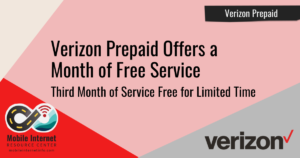 Verizon Prepaid Offering Limited Time 'Third Month Free' Promo Across Plan Types
Verizon Prepaid, Verizon's direct prepaid brand, is offering a limited time 'get a month free' promo applicable on any Verizon Prepaid plan on the third month of service.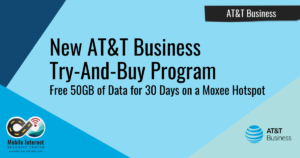 AT&T Business Try-And-Buy Program Offers 50GB of Data for 30 Days on a Moxee Hotspot for Free
AT&T Business has launched a 'Try and Buy' program which offers eligible customers a Moxee mobile hotspot device paired with 50GB of LTE data that is usable for 30 days – whichever comes first – for free.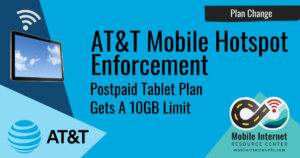 AT&T Enforcing 10GB Personal Hotspot High Speed Cap on Standalone Postpaid Unlimited Tablet Plans
For the past week, AT&T has been quietly adding a 10GB/month personal mobile hotspot limit to a little-known but popular standalone unlimited tablet plan that's one of our Top Pick plans.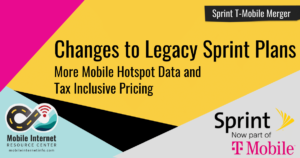 Changes Coming to Legacy Sprint Plans as Part of T-Mobile Integration
Sprint merged with T-Mobile in 2020, and customers who were on Sprint plans have been able to remain on their plans and continue to use the Sprint network while the networks and infrastructure are integrated – a multi-year process. But as part of that integration between Sprint and T-Mobile, customers on legacy Sprint accounts will begin to see some pricing and hotspot data changes to their account in early 2021.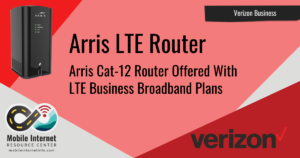 Verizon Business Offers Arris LTE Router and Business Broadband Plans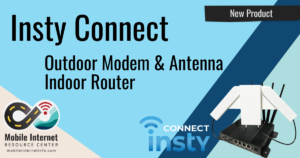 Insty Connect Explorer: Roof Mounted Cat-12 Modem & Antennas with Indoor Wi-Fi Router
A new MoFi alternative has hit the mobile internet scene. Deemed the "Insty Connect" this combination router and antenna bundle is designed by an RVer for RVers.