Mobile Internet News Center
From cellular plans, new product announcements to technology advancements - we track the industry to keep our content up to date for how news items impact mobile internet for RVers and boaters.
Our news stories are provided as a free service without annoying ads, made possible by our premium members.
Recent Mobile Internet News Stories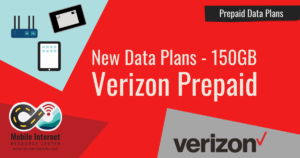 Verizon Launches New Prepaid Data Only Plans – Up To 150GB for $70/month
There are four new data plans available through Verizon Prepaid as of today, offering data caps of 150GB, 100GB, 25GB, and 5GB per month.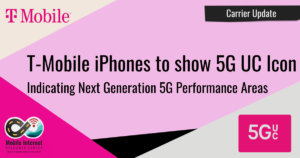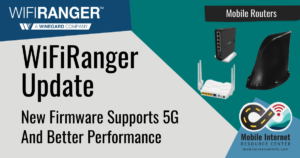 WiFiRanger Firmware Update 7.1.0b11 – Performance Improvements, Simplified UI, Bug Fixes, Preparing for Future 5G Modems
WiFiRanger, an RV-focused company that focuses on mobile connectivity hardware, recently pushed a major new software update for its Converge line of indoor mobile routers and outdoor (rooftop) units.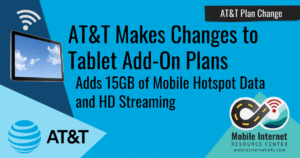 AT&T Tablet Add-Ons: Mobile Hotspot Data and HD Streaming Now Included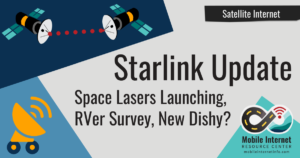 Starlink "Space Lasers" Begin Launching, RVer Survey & New Dishy Coming
SpaceX resumes launches with its next-generation Starlink satellites, Starlink surveys customers regarding RV and mobile use, and a new version of the "Dishy" ground terminal is coming later this year.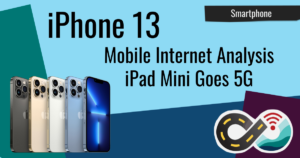 Apple's Fall 2021 Cellular Updates: New iPhone 13 Modem Analysis, iPad mini Goes 5G
Apple announces their new line of iPhone models – the iPhone 13 mini, iPhone 13, iPhone 13 Pro, and iPhone 13 Pro Max.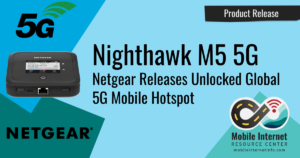 Netgear Releases Nighthawk M5 MR5200 5G Mobile Hotspot – An Unlocked/Global Version of the AT&T Nighthawk 5G Pro
Netgear released the Nighthawk M5 5G MR5200 mobile hotspot device. It's a mobile hotspot that can do just about anything, with an ultra-premium price tag.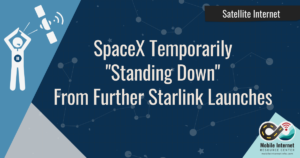 SpaceX Update: "Standing Down" From Further Starlink Launches, New Mobile Receiver In The Works
SpaceX President & COO Gwynne Shotwell has now revealed that SpaceX has decided to hold off on additional launches until SpaceX is ready to deploy a new satellite design equipped with laser inter-connects. The Starlink rollout is going slower than some people have hoped – and Gwynne said that the system will still be in a beta state "for a while" and it will potentially take five years before Starlink service is available for "almost everyone".
Mobile Internet Video Stories
Major Industry Analysis Articles