Mobile Internet News Center
From cellular plans, satellite internet, new product announcements to technology advancements.
Our goal is to provide analysis for how industry news impacts mobile internet for RVers and boaters.
Our news stories are provided as a free service made possible by our premium members. You'll find no 3rd party ads or sponsorships, and don't sell 'stuff'.
Recent Mobile Internet News Stories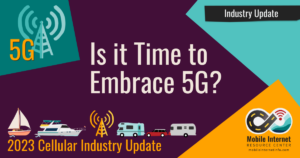 Cellular Industry Update: 5G is Increasingly Worthwhile For RV & Boat Mobile Internet Solutions
In our 5G industry update in early 2022, we advised our RVing and boating audience "to keep their expectations in check" around the potential for 5G as the core of their mobile internet setup – noting that we were "waiting for more advanced 5G options that are all around better, faster, and cheaper". In other […]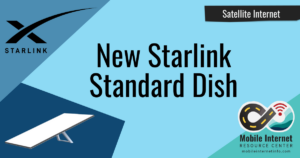 Breaking News: Next Generation Starlink Standard Hardware for RVs Revealed
SpaceX has updated the Starlink website with some details about new Starlink hardware that is seemingly targeted towards "RV's, nomads, and campers" and for residential use – an entirely new Starlink Standard without an integrated mounting pole or motors. The previous pole-mounted Starlink Standard with aiming motors will now be known as the "Starlink Actuated". […]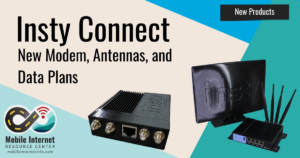 Insty Connect Launches New Squared & Switchblade Antennas, POE Modem, and Cellular Data Plans
Insty Connect is a small family-run company that offers unique cellular connectivity solutions specifically designed for the RV market. The Insty Connect Explorer has long been one of our Top Picks for its design, performance, and overall ease of use. We have always loved how Insty Connect integrates the cellular modem directly into an outdoor […]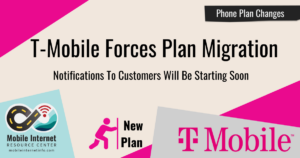 T-Mobile Forcing Customers on Older Smartphone Plans To Upgrade Unless They Opt Out
T-Mobile is about to disappoint many of its "Un-Carrier" customers by making an unpopular move: customers on some older smartphone plans will be moved to newer and more expensive plans unless customers specifically opt out by contacting customer care. The changes were initially reported as leaks on social media, which CNET has since confirmed, along […]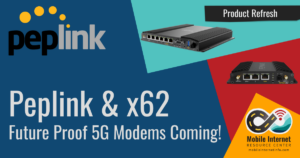 Next Generation Qualcomm X62 Modems Coming to Peplink Routers, At Last!
We've just been informed that the first shipments of Peplink routers with Qualcomm X62 modems are inbound – bringing a long-awaited upgrade in cellular technology to Peplink's popular cellular integrated router lineup. Peplink is planning to quietly phase the new modems into its existing 5G product lines – starting with the MAX BR1 Pro 5G […]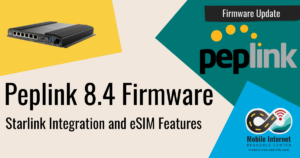 Peplink Firmware 8.4 Brings "Supercharged" Starlink Integration, Other Updates
Today, cellular-connected router manufacturer Peplink released version 8.4 of the firmware that powers its lineup of connected routers. We've been experimenting with the various beta releases of 8.4 for several months now – and while it is not nearly as feature-packed as firmware 8.3 which came out in February, it is still a solid release. […]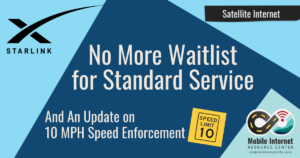 Starlink No Longer has a Waitlist for Standard Service, and 10 MPH Speed Enforcement Update
Starlink updated its Starlink Availability Map to show there are no longer any waitlisted areas in the entire US for new Standard (residential) service. Over the past few years, as the Starlink constellation has grown to over 4,000 satellites, the areas that were waitlisted for new residential orders due to limited capacity have shrunk. In […]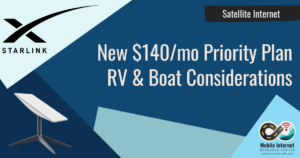 Starlink's New Lower-Cost $140/mo Priority Data Plan – A Surprisingly Intriguing Option For Nomads
SpaceX quietly introduced a new, more affordable tier of its Priority plan that, on it surface, seems to be targeting a very limited audience – fixed-location businesses who want to use Starlink as a secondary backup connection – describing this new "Priority – 40GB" plan this way: "Best for back up connectivity, small businesses and […]
Mobile Internet Video Stories