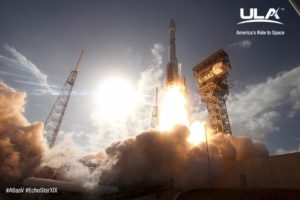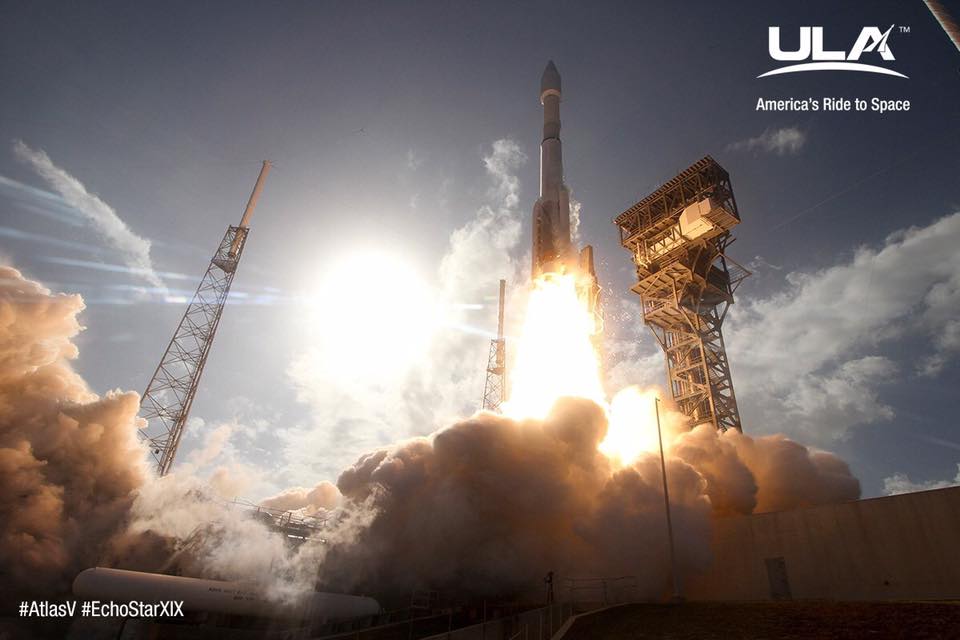 Ever since satellite internet provider HughesNet launched its 5th generation satellite in December, we've been eagerly awaiting details around the service plans, pricing, and when the next generation service would roll out.
But so far all HughesNet has teased the world with is this:
"EchoStar XIX, the world's highest-capacity broadband satellite, will power HughesNet Gen5, the next generation of the nation's #1 high-speed satellite Internet service. HughesNet Gen5 will deliver more speed, more data and more advanced features for consumers and small businesses with limited Internet access options."
But last week in a webinar for dealers, HughesNet revealed (almost) all the key details.
Gen5 is coming on April 1st, 2017.
But as usual with HughesNet, things will remain complicated for mobile users.
HughesNet Get5 - Nationwide Coverage!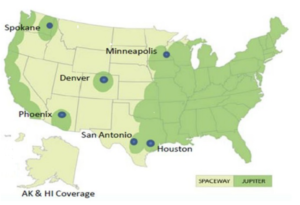 The promise of satellite internet service is connectivity anywhere you have a clear view of the southern sky, but HughesNet's current 4th generation Jupiter service was never supported across nearly half of country.
This made Gen4 of little interest to most RVers, forcing those who wanted nationwide satellite coverage back to the older and much slower Gen3 "Spaceway" service, or even to the even older and mostly discontinued nationwide legacy HughesNet system.
Gen5 on the other hand will cover the entire continental United States, parts of Alaska and Canada, and even Mexico with faster service than HughesNet has ever been able to offer before.
This is a huge improvement over older generations - and suddenly makes HughesNet a lot more interesting.
Read more on the older generations in our review center:
HughesNet Gen5 - Plans & Pricing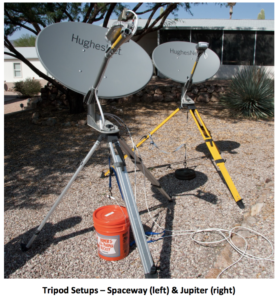 HughesNet Gen4 was available in a range of service tiers, but even the fastest and most expensive maxed out with peak speeds of 15Mbps downloads and 2Mbps uploads.
Gen5 standardizes the speeds to offer a peak of 25Mbps down and 3Mbps up, a substantial improvement that makes HughesNet a lot more competitive with LTE cellular technology.
But do keep in mind these are PEAK speeds, and during congested times real speeds may actually be slower. Only once Gen5 is widely deployed will we get a sense of what average typical speeds are.
As for pricing - HughesNet will be offering larger monthly data plans than in the past. Here are the four Gen5 consumer residential plans that will soon be offered:
10 GB Plan - $49.99/mo
20 GB Plan - $69.99/mo
30 GB Plan - $99.99/mo
50 GB Plan - $129.99/mo
Sadly there will be no unlimited data plan, but every one of these plans comes with 50GB of monthly "Bonus Bytes" that can be used between 2am and 8am for system updates and bulk downloads.
When your monthly anytime data runs out, speeds will slow down for the remainder of the month - but you will still be able to get online at a throttled speed. HughesNet will also be selling "tokens" that you can buy and then redeem for extra data when you need it.
Interestingly - to help stretch out data usage, HughesNet will be following T-Mobile's BingeOn playbook with Gen5 - limiting video streams to 480p "DVD Quality" resolution by default unless you explicitly enable HD video.
Getting Gen5 Service
HughesNet will be rolling out Gen5 service starting on April 1st, 2017.
Service will require a new HT2000W satellite modem, so anyone with older HughesNet service will require new gear.
And do keep in mind - traditionally all HughesNet plans (even upgrades from older service generations) have required a multi-year contract to sign up for service.
Make sure that these new plans will meet your needs before getting locked in!
But What About Mobility?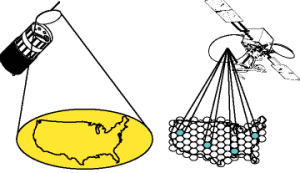 HughesNet has NEVER officially supported mobile satellite internet installations.
This isn't just a matter of policy - it is a technical limitation due to satellite internet dishes needing to be professionally set up and aimed, as well as how the satellite divides up the country into hundreds of "spots" that function similar to cell towers - only a lot further off the ground.
Even if you could re-aim a dish that you moved yourself, if you leave the spot beam that your service address is assigned to you will be essentially invisible to the satellite and unable to connect at all.
This makes satellite internet service particularly tricky for RVers to take advantage of.
There are two ways around this spot beam limitation.
The easiest is working with an authorized HughesNet reseller that is willing to train you how to properly set up the dish on a portable tripod and to aim it yourself. Then whenever you change locations the reseller can call HughesNet's operations center on your behalf to assign you manually to a new service address as if you had moved there and they had performed the "pro" installation for you.
This is only practical to do if you move service just two or three times a year - such as seasonal snowbirds moving between a summer and winter home base.
MobileInternetSatellite.com specializes in offering this training and service to RVers - selling full portable tripod kits for taking HughesNet service on the road.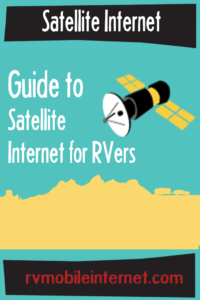 But if you want to move your service more frequently than a few times a year, things get complicated. To enable true mobility, your account needs to be specifically configured to be able to automatically change spots.
HughesNet it seems will NOT be allowing consumer plans to be enabled for this sort of mobile service.
But certain business-grade plans being resold and supported by partner companies WILL be able to be mobile-enabled in the system so that they can automatically roam spots as often as desired.
But the details of these mobile Gen5 plans have not been fully worked out yet - and the only thing that is certain is that they will cost more than consumer plans, and will very likely offer less monthly data too.
The folks at MobileInternetSatellite.com are hoping to be able to offer these truly mobile Gen5 plans to RVers, so if you are interested in this option be sure to get on their mailing list and keep an eye of their forums. Further details will likely be coming within the next month or two.
Further Reading: