Key Points:
The new Spitz AX is a cellular router from GL.iNet and comes with an X62 cellular modem.
The Spitz AX has multi-WAN capabilities with internal cellular, USB tethering, Ethernet, and Wi-Fi-as-WAN.
The Spitz AX also has Wi-Fi 6 and other advanced features of interest to RVers, boaters and nomads.
GL.iNet is a Hong Kong-based tech company that builds a lot of interesting gear, including cellular routers. The company is now taking pre-orders for its most advanced cellular router to date, the Spitz AX.
Visually similar to the original GL-X750 Spitz, the new Spitz AX (model number GL-X3000) is physically larger with completely new internals that make a multi-generation leap with advanced features - including an X62 5G modem - all for a very reasonable $519 MSRP with a pre-order special of just $415. For those who don't need or want 5G, the Spitz AX is also available with a Cat-16 LTE modem for $469.
Is this new router a decent choice for nomads?
Spitz AX GL-X3000 First Look Video
Spitz AX Features
The Spitz AX comes with many advanced features, and the highlight is the cellular capabilities.
Cellular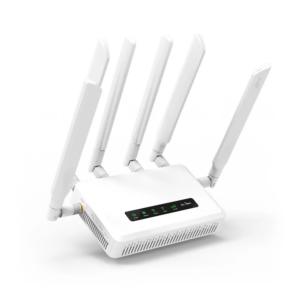 The Spitz AX comes with a choice of two internal cellular modem options - a Cat-16 LTE modem or a 5G/Cat-19 modem for just $50 more.
Both router versions come with four standard SMA antenna ports for 4x4 MIMO. Screw-in paddle antennas are included with the Spitz, but the ports allow using various external options.
The 5G modem used in the Spitz AX is the Quectel RM520N-GL modem module, which uses the Qualcomm Snapdragon X62 modem chipset.
The X62 is a fourth-generation 5G modem and one that we consider to be much more future-proof compared to older designs.
While this generation of modem has been in smartphones and mobile hotspots for a while, it's only recently that it has become available for the modules used in cellular routers.
For more information on the importance of modem design and generations, see our Fall 2022 report on cellular modem developments.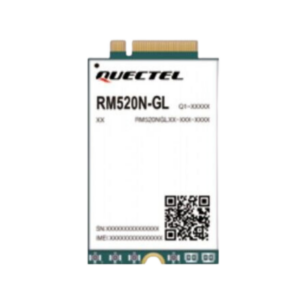 The RM520N-GL supports every major LTE and 5G band used in North America, except for millimeter-wave 5G. Here are the supported bands in the Spitz AX:
5G Bands (Sub 6GHz): n1, n2, n3, n5, n7, n8, n12, n13, n14, n18, n20, n25, n26, n28, n29, n30, n38, n40, n41, n48, n66, n70, n71, n75, n76, n77, n78, n79
LTE Bands: 1, 2, 3, 4, 5, 7, 8, 12, 13, 14, 17, 18, 19, 20, 25, 26, 28, 29, 30, 32, 34, 38, 39, 40, 41, 42, 43, 46, 48, 66, 71
On 5G, the module supports peak theoretical speeds of 3.4 Gbps for download and 550 Mbps for upload. LTE performance is at Cat-19 for downloads and Cat-18 for uploads, providing peak theoretical speeds of 1.6 Gbps and 200 Mbps, respectively.
Overall, this module provides excellent cellular performance.
Other WAN Options

In addition to the embedded cellular modem, the Spitz AX offers the following WAN options for bringing in additional internet sources:
Ethernet
The Spitz AX has a 2.5 Gbps Ethernet port for WAN connections. The higher speed of this port is nice for future-proofing as more connection options provide speeds greater than standard gigabit ports can provide. This port is also switchable to be a LAN port in the firmware.
USB Tethering
The Spitz AX has a USB 2.0 Type-A port for tethering other devices, such as USB modems, mobile hotspots, and smartphones. We've confirmed that the Spitz AX supports USB tethering to Apple iOS devices, a relatively rare capability.
Wi-Fi-as-WAN
Finally, the Spitz also supports connection to a Wi-Fi source as a WAN connection. The router can utilize both 2.4GHz and 5GHz, and the UI has several options to improve reliability.
LAN Options
For LAN options, the Spitz AX has what you'd expect from a small form-factor router:
Ethernet - 1x 2.5 Gbps (WAN/LAN switchable) plus a 1 Gbps LAN port.
Wi-Fi 6 (802.11ax) - supports peak speeds of up to 2.4 Gbps. Two external antenna ports allow utilizing other antennas.
Firmware
Like other GL.iNet devices, the Spitz uses proprietary firmware based on OpenWrt, a popular open-source firmware that allows a high degree of customization.
It has all the usual functions one expects from a modern cellular router and includes a few features of interest to our audience of nomads:
Band Locking: The Spitz AX allows for "band masking," allowing users to select which cellular bands to use or block for a connection.
Multi-WAN Support: The Spitz AX has some multi-WAN capabilities to better manage the various WAN inputs it can support. The Spitz utilizes both failover and load balancing. There is no option for bonding connections in the Spitz AX firmware.
VPN Support: Out of the box, the Spitz supports OpenVPN and WireGuard.
Dual SIM: The router has two Nano-sized SIM slots, allowing you to select which SIM to use in the firmware. Note this is dual SIM, not dual modem, and only one SIM can be active at a time.
Member Exclusives Below:
 Bonus Member Only Content Available!
We go extra for our premium members - who make this resource center possible (did you notice the lack of 3rd Party advertising?). We have included some additional information in this news article just for our members - analysis, guidance and/or insider tips.
If you're not yet a member, please consider joining us. Extra content like this is one of the many perks we offer - in-depth content, guidance, discounts, alerts, classroom and more.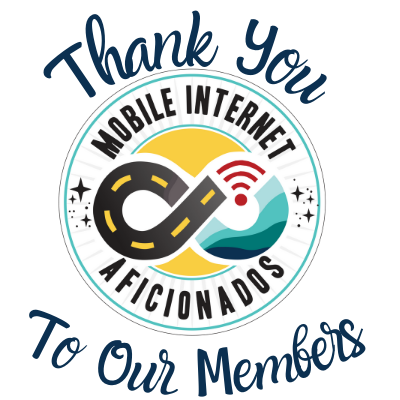 If you are already a member, please log in above to see the special content we have prepared for you.
Concluding Thoughts
GL.iNet has packed a lot of capability into the Spitz and offers it at a reasonable price point. The 5G model has an MSRP of $519, but is currently available for preorder at $415, with shipping expected in June.
This price is comparable to flagship mobile hotspot devices, and lower-end enterprise routers, but includes a competitive mix of hardware and features.
GL.iNet provided us with a 5G Spitz AX for evaluation, and our MIA members will be able to follow along with our testing notes in our forums, and all our members will have access to our full review once it's complete.
We are glad to see routers with more advanced X62/X65 series modems to come market, and those looking for a full-featured cellular router may want to consider the new Spitz AX.
For more information:
Related MIRC Content
Related News Stories: