FreedomPop, an MVNO known for reselling Sprint based cellular plans, has added an AT&T based LTE data option to their line up.
FreedomPop has been a long time player in the reseller market, most known for their free phone plans that usually include 200 minutes, 500 texts and 500mb of data a month, with add-ons available. They also offer data only mobile hotspot plans. In addition FreedomPop offers international plans (Global Sim).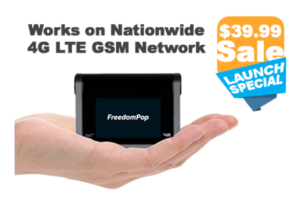 FreedomPop is now offering AT&T network based data only plans with domestic (US) coverage. While a SIM card only option is available, for the mobile data seeker, the FreedomPop hotspot data plans are most interesting.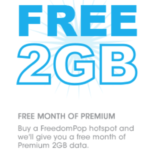 After an upfront purchase cost of $39.99, FreedomPop is offering hotspot purchasers 2 GB for free - for one month. Customers will also receive a free month of FreedomPop's $9.99 'Premier' package which adds data rollover, data compression, usage alerts, premium support, and online security. (Customers must be sure to cancel this service if you do not wish to pay to receive the service after the initial free month.)
The hotspot currently being offered for purchase is a refurbished MiFi 2.
Current FreedomPop hotspot offerings can be seen below. Of particular interest is FreedomPop's 4 GB offering, competitively priced at $39.99 or their free 200mb plan which can be a flexible option as a back-up for RVers to other primary carrier services.

Current AT&T based SIM card only options are too limited in data allotments to be of much use to most mobile data seekers.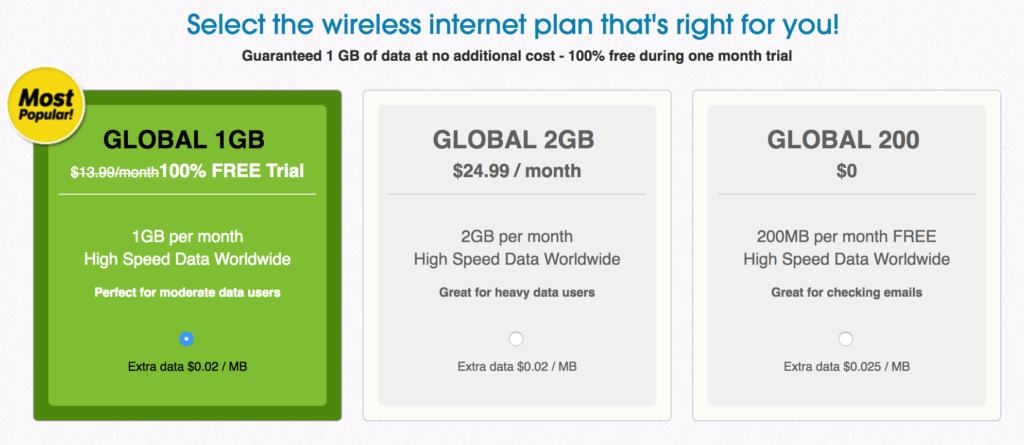 The FreedomPop site doesn't always make the distinction between AT&T and Sprint service clear when you are ordering hotspots or phones. If it doesn't say GSM, it's Sprint. Be wary when proceeding with research or purchases of offerings through FreedomPop; their fine print is often robust, and we hear lots of reports of unexpected higher than anticipated billing issues. The pricing of devices and add-ons is not always clear on their website.
As with all MVNOs, caution is advised- the 'no contract' condition works both ways with terms and conditions subject to change.
Related Info: