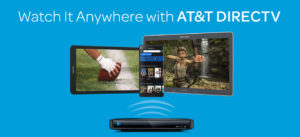 AT&T late last week announced a major new initiative for DirecTV customers likely to be of interest to some RVers:
Data Free TV: Video streaming that does not count against your monthly usage limits!
Not to be outdone - Verizon also announced that it was sponsoring the NFL Mobile App to let Verizon customers: "Watch live local and primetime games - without using any data!"
It is great to have more options to stream video over cellular, and both of these new offerings are certain to have some fans.
But of course, there are a LOT of stings attached.
New DirecTV App: Stream Free or Download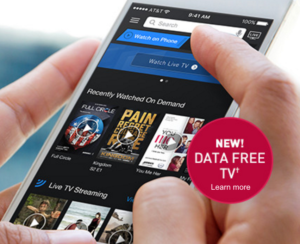 AT&T acquired DirecTV last July, and ever since has been working to make that investment pay off by encouraging customers to sign up for both services.
In January AT&T brought back an Unlimited Data plan, but made it available only to DirecTV subscribers - encouraging them to use their unlimited data to stream while on the go.
Now AT&T is bringing DirecTV streaming to a broader audience with an update to the DirecTV App that allows all AT&T postpaid customers to stream over cellular, without using up their precious monthly data allotment thanks to the "Data Free TV" feature.
AT&T describes the new app this way:
"The updated DIRECTV App gives you access to your live and recorded programming whether away from the living room in your home or on the go. That's right: virtually anything you typically watch on your DIRECTV service at home will now be available anywhere you have either a mobile or Wi-Fi internet connection. That includes shows on live channels – even locals – as well as just about all of your DVR recorded programs. You can also download most of your DVR recordings to your device to watch offline – perfect for long plane flights."
AT&T is limiting this benefit to residential DirecTV subscribers only - and you need to have a DirecTV "SELECT or above" subscription, and a "Genie HD DVR 44 or above" at home to enable access to your DVR recordings.
This focus on needing residential service tied to DirecTV dish will limit the appeal to a lot of RVers, but AT&T has announced that later this year it intends to roll out DirecTV plans and packages that are online and mobile focused and which do not require a residential dish.
Presumably - these future offerings will also support free streaming on AT&T.
Also Free to Stream: NFL Mobile from Verizon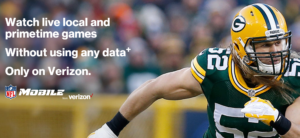 Verizon also this week announced a new free streaming offer, extending its partnership with the NFL to sponsor free streaming data in the NFL Mobile application.
NFL Mobile will work just like Verizon's current Go90 app, allowing for unlimited streaming video that does not count against your data plan usage limits for the month.
And thanks to Verizon's sponsorship deal - when watching over Verizon's network you actually get full access to live streams of many local and primetime national games, for free.
For an additional charge, you can also sign up for the NFL Redzone (weekly interactive highlights) and various other season passes to satisfy every football fan's cravings.
But the NFL has put some big limitations in place - limiting viewing to just your smartphone screen. HDMI output, Airplay, and Chromecast are all blocked to prevent viewing any live games on a bigger screen, and even tablets are not covered by Verizon's licensing deal.
If you like watching big games on small screens, Verizon has a plan for you...
AT&T & Verizon: Playing Favorites

Unlike T-Mobile's Binge On that supports free streaming from essentially all streaming video services, AT&T is limiting Data Free TV to DirecTV streamers, and Verizon has only supported free streaming for Go90 and the NFL.
If you prefer to watch Netflix, HBO, YouTube, Hulu, or any other video service - you are out of luck.
If this seems like the carriers are playing favorites, they are.
But explicitly playing favorites is a clear violation of the FCC's net neutrality rules, so behind the scenes AT&T and Verizon are actually treating data used for these streaming services as "sponsored", and DirecTV or Go90 are "paying" their own parent company for the privilege of sending customers free data.
Indeed - AT&T and Verizon would LOVE for Netflix or HBO to pay them for every minute that someone spends watching a streaming video over their cellular networks.
An AT&T spokesperson told Ars Technica:
"We are not treating our services differently from any other data. Other content providers can do the same thing through our sponsored data program. Our sponsored data program is available to any interested content provider."
With T-Mobile on the other hand - no money is changing hands, and all providers really are treated equally. With T-Mobile, Binge On is a customer perk - not a moneymaking scheme to lock in sponsors.
The FCC has said that it has been closely watching how all of these zero-rated streaming offerings develop in the market, and has indicated that it may need to step in at some point.
AT&T CEO Glenn Lurie told Fierce Wireless that AT&T is not afraid of the FCC:
"We have no regulatory concerns about it. We feel very good about it from that aspect. We're not prioritizing [data], we're treating it all the same."
The Dark Side of Free Streaming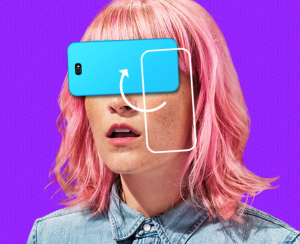 Verizon and AT&T are setting up a world where it is literally "pay to play" - and this does raise some legitimate network neutrality concerns.
Netflix has actually just petitioned the FCC asking the commission to take the impact of these business models into consideration, pointing out:
"Because of a low data cap, an online service may need to pay an ISP to zero-rate its traffic to enable that ISP's customers to access the online service. Such arrangements create an incentive for ISPs to maintain artificially low caps."
If the FCC does not intervene and enough customers and content providers do become comfortable with these sponsored data models, the big carriers will have very little incentive to ever lower the per-GB cost charged to customers for monthly data plans.
After all - the more expensive data is, the more likely customers will be compelled to seek out toll free alternatives where sponsors are footing the bill.
This is the sort of dark future that network neutrality rules were designed to prevent.
But for now - if you are a DirecTV or NFL fan, you've got some binge watching to do!
Further Reading:
Network Neutrality is a very complicated issue, and it has become politically charged. Here are a few good articles on the subject if you'd like to know more: