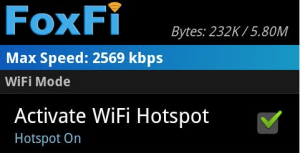 Update: The newer tool called PDAnet, from the makers of FoxFi, supports more recent versions of Android.
Google's newest major Android Operating System release, version 7.0 "Nougat", is beginning to trickle out to the world - and word is spreading that new security improvements under the hood will permanently break the once popular FoxFi application that some people rely on to turn their phone into a Wi-Fi hotspot.
And the bad news - unlike last year's temporary FoxFi outage, it seems as if a workaround to get FoxFi working again under Nougat will likely be impossible.
Here is the warning message as first shared on Reddit:

Who Uses FoxFi?
Most modern phone plans include personal hotspot and tethering usage built in, but many older grandfathered plans did not include this capability, or charged extra for it.
In particular - the grandfathered Verizon Unlimited Data plans charge an extra $30/mo to activate personal hotspot and USB tethering support on a smartphone.
Customers sophisticated enough to Jailbreak an iPhone or purchase a "rooted" Android device could re-enable the tethering capabilities built into their operating system, and this will still be possible with Nougat - assuming your phone model can be hacked open.
But a much simpler option for Android customers has been the extremely popular application FoxFi, which is available directly from the Google Play store.
FoxFi provided its own interface for sharing a cellular data connection over a Wi-Fi hotspot, making it the easiest way for most people on these older plans to enable tethering while avoiding a fee.
FoxFi however required jumping through some hoops and did not support all phone models (see here for a list). But in general it worked well - and many people have grown to rely on it.
But FoxFi, and other similar apps, seem likely to be impossible with Android 7.0 Nougat without having a "rooted" phone.
Should You Upgrade to Android 7.0 Nougat?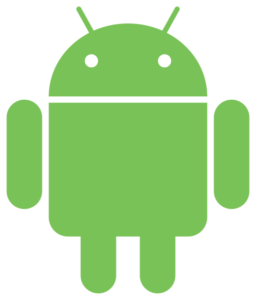 Right now Android 7.0 is only available for Google's own Nexus lineup of phones - including the Nexus 5X and 6P - but because Google pushes out updates slowly it may take several more weeks for every Nexus to get offered an upgrade.
Other Android device makers typically take a long time before passing on OS updates to their own customers, often making people wait well over six months for even critical security fixes.
The Android Authority website is tracking the rollout of Nougat, and they have posted estimates when they expect various popular phone models to get the upgraded. They are currently forecasting Samsung phones to get Nougat in January or February, LG phones in November, and Motorola and HTC potentially as soon as October.
But a lot of phones are being orphaned - and will never be upgraded at all. Even some of the flagship devices released less than a year ago will be left behind.
When / if your phone does offer you an upgrade to Android 7.0 - if you rely on FoxFi you should decline the update!
New phone models that launch in 2017 will likely come with Nougat built in from the start, with no option to downgrade to Android 6.0 "Marshmallow".
FoxFi Alternatives
For those who have been relying on FoxFi for connectivity, here are the ways to stay online and enjoy your Nougat too:
Tether via USB. There is no workaround for enabling the FoxFi Wi-Fi hotspot once you upgrade to Android 7 "Nougat", but you CAN still USB tether via the PdaNet mode inside FoxFi. This can help get a single PC online, but is a lot more limited than sharing a Wi-Fi hotspot.
Switch to a current cellular plan. If you have an old grandfathered plan that does not support tethering, it may make sense to give up the old plan and switch to a new one that includes official tethering support built in. But if you have a grandfathered unlimited plan - do NOT give it up!
Pay To Add Tethering. If you have a Verizon Unlimited Data plan, it may sting - but paying $30/mo to officially add official connection sharing capability is still a relative bargain for heavy data users. You can enable this feature in your Verizon online account management page.
Swap Your SIM Into a Tablet or Hotspot. Verizon only ever restricted the built in connection sharing feature on phones. You can take your SIM card from your phone and put it in an iPad or Android tablet and easily share the connection with the built in Personal Hotspot feature, or you can put it into a dedicated Mobile Hotspot and set up an always-on Wi-Fi hotspot for 10+ client devices. The downside of this route is that you will be unable to make voice calls and send txt messages while your SIM is out of your regular phone.
Beware FoxFi Alternatives. There are a lot of other tethering apps on the Google Play store, but most of them require a phone that has been "rooted" to work - which means that almost all Verizon phones are not supported. Reading the reviews, other advertised apps seem to just not work at all - or are reportedly full of suspicious spy software. In my hunting I could not find a single FoxFi alternative that is a worthwhile and safe alternative. If anyone does know of any that are proven to be Nougat compatible - let us know and we will update this post.
We will update this post if any further information becomes available, or if other workarounds are discovered.