Key Points:
The FCC released its first ever coverage map this summer for the major US carriers
The FCC map has some nice features, but leaves out 5G and roaming coverage
The Mobile Internet Resource Center has offered the mobile app Coverage? since 2010
For the first time, the Federal Communications Commission (FCC) has published its own map showing 4G LTE coverage across the United States.
Video Story
Subscribe to our YouTube Channel
FCC Coverage Map Details
The FCC's map shows coverage for AT&T, Verizon, T-Mobile, and US Cellular. Users can click boxes to show coverage for individual carriers, or select multiple carriers at once. Users can also choose between seeing voice or data coverage.
Each of the carriers provided their maps to the FCC for use on their website. The map shows coverage as of May 15, 2021.
The map specifically shows 4G LTE coverage, or where users can expect to get minimum download speeds of 5Mbps and upload speeds of 1Mbps.
Users can either scroll through the map to browse locations, or enter a specific address.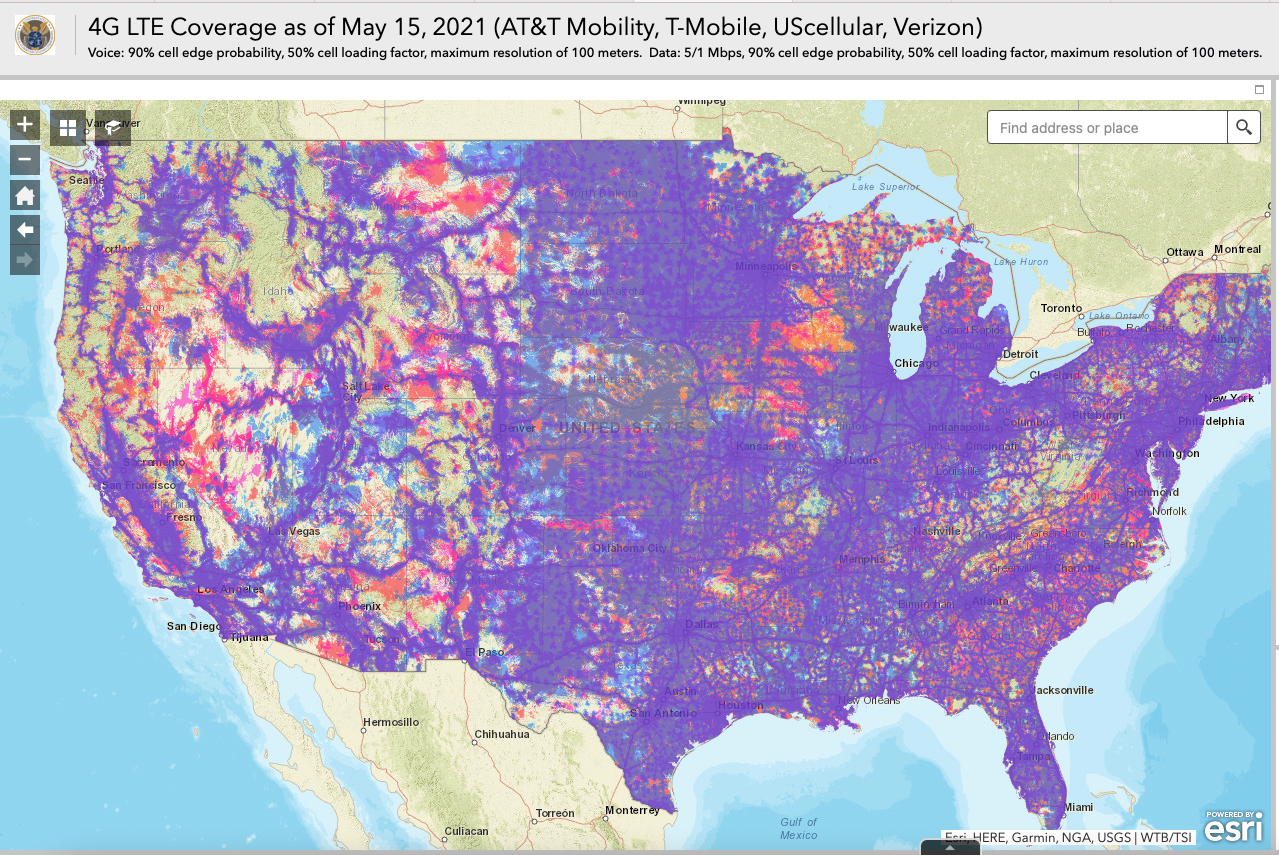 Comparison to Coverage?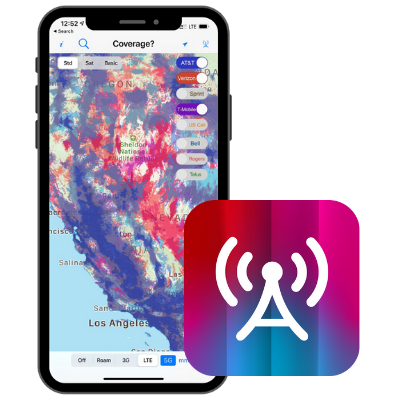 In 2010, prior to launching the Mobile Internet Resource Center, the founders developed the Coverage? app to help nomads find cellular coverage as they roam.
Coverage? allows you to directly overlay multiple cellular carriers coverage maps on a single map so you can compare cellular carrier coverage maps. The maps are all on device, and can be accessed even when you don't currently have an internet connection.
Coverage? is an app available for both iOS and Android, while the FCC map is accessed on a web browser. However, the FCC site does offer the ability to download shape files for use by developers to integrate into their own projects.
Coverage? shows coverage for 4G LTE, 5G Nationwide and mmWave, 2G/3G, and roaming areas. The FCC map is only showing 4G LTE Coverage.
Both platforms cover Verizon, AT&T, T-Mobile, and US Cellular. But Coverage? also includes Sprint and Canadian carrier coverage - and the maps are updated quarterly (the current version of the app includes maps as recent as July 2021).
Summary
The FCC's map tool is another tool that nomads can utilize in planning their travels, if having coverage at a location is important. Since it's available only via a web browser, it may not be as easily accessed as Coverage? is.
Other RVer campground location tools like Campendium and FreeRoam also include cellular carrier coverage overlays. However, like the FCC's maps, they are LTE only.
It remains to be seen how often the FCC will update their maps, and whether or not they will add in any additional features or information.
We have other tips and resources for planning travels around connectivity in our Guide to Travel Planning.