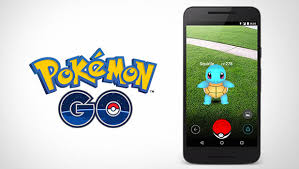 It seems like the biggest story in the tech world over the past week has been the explosive launch of Pokemom Go, the addictive iOS and Android game that has millions of people out wandering the streets and getting exercise - all in the hope of catching some invisible and adorably cute little monsters.
To tap into a bit of the Pokemania that is sweeping the nation, both T-Mobile and Sprint have just announced special promotions targeting Pokemon hunters.
Are they worth getting excited about?
And just what is all this Pokemon fuss about, anyway? Can RVers play too?
T-Mobile: Free Unlimited Pokemon Data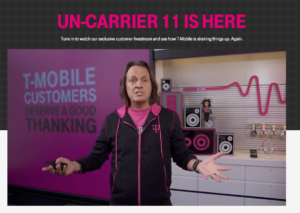 T-Mobile yesterday announced that it is making next week's T-Mobile Tuesdays promotion all about Pokemon, offering the following freebies and prizes:
Free, unlimited data on Pokémon Go, so it won't touch your high-speed data—for a full year!
Free Lyft rides up to $15 to get to a new PokéStop or Gym.
Free Wendy's Frosty to fuel up for your hunting trip.
50% off select accessories – including portable power packs and chargers at T-Mobile stores – so you can keep on playing for hours.
On top of that, 250 people will each win $100 in PokéCoins, and five people will win a Pokémon Go hunting trip anywhere in the U.S. for themselves and a guest.
To claim the freebies or enter to win the prizes you'll need to visit the T-Mobile Tuesday's website or download the app on this coming Tuesday. The free data will be claimable every Tuesday between now and August 9th - and once claimed any data you consume playing Pokemon will not count against your T-Mobile plan until the end of August, 2017.
Don't Get Too Excited About Free Data

Free data for a year sounds pretty exciting - but the truth is that while playing Pokemon requires a constant cellular connection, it is not actually a huge data hog.
In fact - the Wall Street Journal reports that Pokemon hunting only consumes 5MB - 10MB an hour.
While that can add up if you get thoroughly addicted, it's probably not worth switching carriers for Pokemon alone.
If anything - Verizon & AT&T's superior coverage maps will matter more in the long run to Pokemon hunters than T-Mobile's offer of free data.
Sprint: Charging Stations & Experts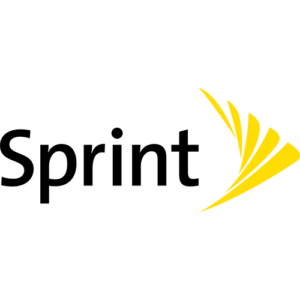 Never one to miss an opportunity to try and copy what T-Mobile is doing, Sprint also rushed out a press release announcing it was going so far as to station Pokemon experts in Sprint stores:
"Starting tomorrow millions of Pokémon Go players are invited to visit neighborhood Sprint and Boost Mobile retail store locations around the country for help in stepping up their monster search. Sprint stores will have lures to attract monsters that players can capture.
Additionally, gamers can take advantage of free charging stations and knowledgeable on-site Pokémon Go experts that can help beginners learn the game or more advanced hunters with strategy and location of nearby Gyms and PokéStops."
Placing lures costs roughly $1.19/hr - and in addition to luring invisible monsters for hunters to capture, some small businesses have reported "more customers than you've ever seen in your life". No wonder Sprint is hoping to copy this strategy.
With Sprint luring the monsters - even Verizon, AT&T, and T-Mobile customers might find it worthwhile to wander past a Sprint store to do a bit of hunting and re-charging.
Pokemon & RVers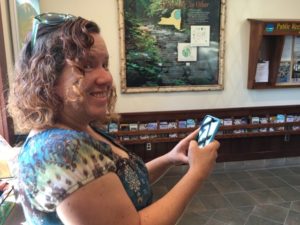 So just what is all this Pokemon fuss about?
Think of it like geocaching - but instead of looking for hidden real physical caches you are seeking out invisible monsters that you can find and then train on your smartphone.
The various Pokestops (where items are found) and Gyms (where you can train and fight rival teams) tend to be located at tourist points of interest - making a bit of monster hunting a fun compliment to a day out playing tourist.
And to hatch any monster eggs you find - you need to walk between 2km and 10km.
Think of it like walking your Fitbit, but with a cute monster as a reward.
We're finding playing a bit of Pokemon a natural fun fit for the RVing lifestyle - and it seems to be taking the RV world by storm too. The Facebook group Pokemon Go RV Fulltimers has well over 50 members swapping tips just days after launching!
Will this fad disappear as quickly as it has taken over the world?
Who knows.
But for now, we're sure having fun (oops, I mean continuing to research) - and getting in more exploring in touristy spots than we've had in ages too.
Now, time to go walk our eggs and see what Pokestops we can find at our campground...