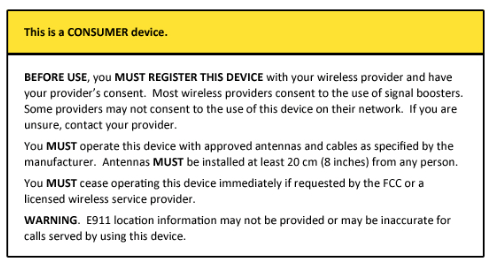 In May of 2014, new FCC regulations controlling the design of cellular boosters went into effect - obsoleting all boosters currently on the market.
One of the most contentious parts of the new rules was a requirement that all boosters must be registered with the cellular carriers they are being used with.
Some RVers objected to the "big brother" implications of such a rule.
But the real reason for registration was so that carriers could track just how well the new rules designed to prevent interference and network issues were working out.
Were the new boosters balancing the needs of consumers for stronger signals with the even more important goal of protecting cellular networks from harmful interference from bad booster behavior?
In February of this year, the FCC asked carriers to chime in with feedback on the "Current State of Consumer Signal Boosters", asking if even more stringent regulations might be needed.
The FCC in particular wanted to know whether "additional safeguards" were necessary, saying that "the comments we receive in response to this Public Notice will inform whether further action in this area is warranted."
Final comments were due yesterday, and it appears that all four of the nationwide carriers are fully on board with the current state of cellular boosters, with no additional rules needed!
This positive feedback should ideally encourage more new boosters to come to market - hopefully leading to more options for RVers in the future.
Here is what each of the carriers told the FCC:
Verizon


Verizon was the most enthusiastic in declaring the new FCC certification process a success, saying:
Verizon has over 10,000 registered consumer signal booster users, and that number has more than doubled in the last year. Any customers that want to purchase a consumer signal booster to enhance coverage in rural or other areas may now choose from multiple booster models designed to work on their service provider's network.
And consumers are operating these consumer signal boosters without harming wireless carrier networks. Prior to adoption of the current rules, Verizon and others cited numerous examples of interference to wireless and public safety networks caused by poorly manufactured or malfunctioning signal boosters.
But the consumer signal booster design requirements ... have all but eliminated the interference problems caused by signal boosters manufactured prior to the rules taking effect. Indeed, Verizon has experienced no significant booster-related interference issues since 2014.
There is no reason to modify the Commission's consumer signal booster rules at this time. Those rules are working as intended to make signal boosters available to customers that need them while protecting wireless networks from interference.
T-Mobile


T-Mobile was also on board, only tentatively holding back full approval regarding boosters that support LTE band 12 until all potential interference issues with adjacent UHF TV channel 51 have been addressed:
T-Mobile ... reiterates its support for the deployment of well-designed third-party signal boosters that can improve wireless coverage, so long as the rights of incumbent, exclusive use licensees are protected from interference.
T-Mobile consents to the use of each of the devices (currently certified boosters) - except those devices designed to boost Band 12 frequencies - to the extent properly functioning in an interference-free manner. If an otherwise approved device malfunctions or causes interference to T-Mobile's operations, the Company reserves the right to revoke consent to the continued operation of the offending device.
With regard to Consumer Signal Boosters designed and authorized to work on Band 12 frequencies, T-Mobile is still evaluating the deployment of such devices on its network.
In a follow-on letter, T-Mobile added:
The Commission's adoption of this approach appears to be a success. The lack of any known serious widespread incidents demonstrates that the process has worked well and generally prevented poorly designed consumer devices from entering the market, while making signal boosters widely available and easily usable by consumers
AT&T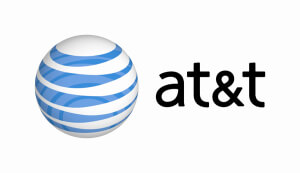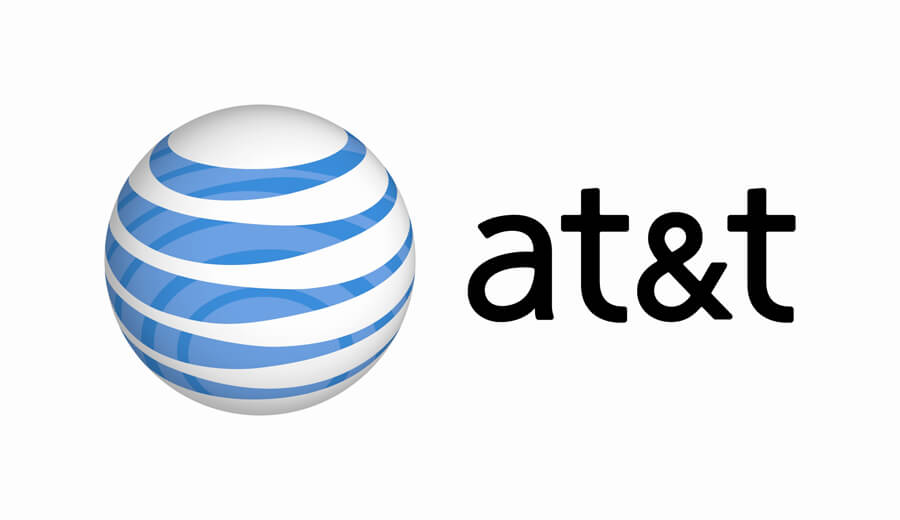 AT&'s letter to the FCC was brief and to the point - AT&T has no issues with any of the currently certified boosters:
AT&T has voluntarily consented to allow all listed consumer signal boosters to operate on its network. AT&T has not separately denied consent or is not separately reviewing any consumer signal booster models.
Sprint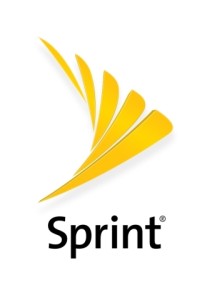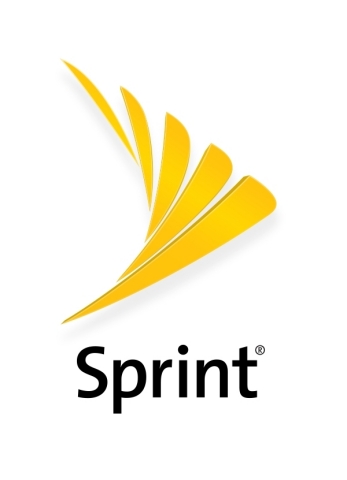 Sprint is also A-OK with the current state of cellular boosters. Sprint's response to the FCC:
Sprint remains supportive of the Commission's initiative to bring well-designed signal boosters to market. Properly designed and installed signal boosters can aid wireless users by expanding the usability of wireless networks in areas of poor signal coverage, while improperly designed signal boosters can cause significant harmful interference to the users and operators of commercial wireless networks.
Sprint has found that Consumer Signal Boosters certified by OET as meeting the required Network Protection Standards are currently causing no significant negative impact on our Network operations. Sprint therefore currently consents to the operation of FCC-approved Consumer Signal Boosters once we have the required registration from the customer.
Why Registration is Important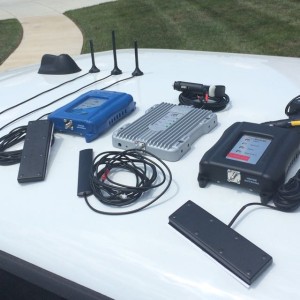 Verizon pointed out that over 10,000 consumer boosters had been registered - but that is almost certainly a tiny fraction of the number of cellular boosters that are currently in use.
Registration has never been about regulating the use of boosters - it has been to show the FCC that there is a need for boosters, and that they can be used responsibly without causing network issues.
The more boosters that are registered, the stronger that case can be made.
No one is going to hunt you down for failure to register - but there is no harm in doing so, and it will help carriers and the FCC see that there is demand.
To register your cellular boosters, here are the links for the major carriers registration pages:
We have more registration details and registration links for some of the smaller carriers listed in our guide:
Definitive Guide to Cellular Booster Registration (currently being updated)
Where Are All The RV-Friendly Boosters?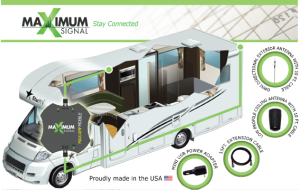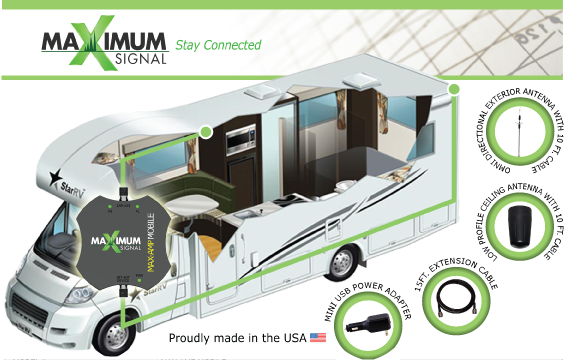 The new FCC rules and the transition to multi-band LTE networks have made designing and certifying a cellular booster a complex and very expensive undertaking.
Booster manufacturer SureCall noted to the FCC that:
"Although the changes were disruptive and costly to signal booster manufacturers, the industry today has survived, absorbed these losses, and continued growing. As the Bureau notes, today there are 76 approved consumer signal boosters available for sale from 13 different manufacturers, ensuring substantial options to meet customers' needs as well as foster competition and ongoing development."
And indeed - the FCC has currently certified 76 boosters, but most of them are designed for home or office use, and only a few are suitable for use in an RV.
Of the certified mobile boosters, not all of them are shipping (such as the long-delayed MaxAmp - which is currently "waiting for cases" and theoretically could ship "any day now"), and others have been pulled from the market due to patent issues (the TopSignal Cobra / SolidRF Extreme).
But overall, the options suitable for RV installation remain scarce - we track every suitable option and list our top picks in our featured guide:
Cellular Boosters for RVs Guide
We know of a few other new designs in the works too - hopefully they will make it to market without the epic struggles and endless delays that Maximum Signal's MaxAmp has faced.
With the carriers now all enthusiastically on board, we can only hope.
Read More: