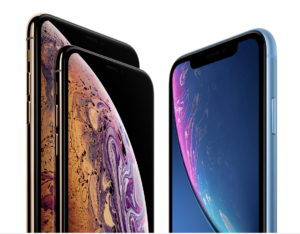 One of the headline features of this year's crop of new iPhone models (our story) was support for having two cellular plans active at once - on one device.
Apple has enabled this feature by pioneering eSIM (embedded SIM) technology that allows you to use one traditional physical SIM card, and one virtual SIM installed by means of scanning a QR code.
This could be a second line on your primary carrier, or it could let you have service from two different carriers active simultaneously in one phone.
Perhaps best of all - an eSIM eliminates the hassle of needing to get a physical SIM card, theoretically making it easy to sign up for a new line of service when you need one without worrying about visiting a store or waiting for a mailed SIM to reach you.
AT&T, Verizon, and T-Mobile all initially promised to support eSIM - but when Apple released the iOS 12.1 update in October that unlocked this feature, every one of the US carriers backed away from their initial commitment, instead promising to enable eSIM before the end of the year.
Last week AT&T and Verizon finally did manage to enable eSIM support (and T-Mobile gave a sneak preview) - but things are still a little rough around the edges.
Here's an update on the current status of eSIM support.
DECEMBER 17th UPDATE: T-Mobile has enabled eSIM support. Updated details are included below.
Busy?
Just want a quick wrap-up?
Table of Contents
Video Overview with Quick eSIM Tutorial
Enjoy Video? Subscribe to our YouTube Channel
What is Dual SIM / eSIM?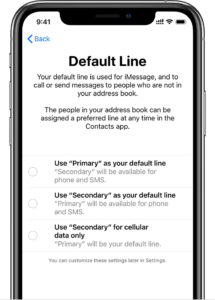 "Dual SIM, Dual Standby" or DSDS is a technology that allows you to have two active plans (and numbers) on one phone.
You can even have plans on two different carriers!
You can easily switch which line is active for your data plan, or for outgoing calls and text messages. And because both lines are able to be kept in active standby at once, you can receive calls and text messages on both numbers.
This is a handy way to tap into local service plans while traveling, carry two carriers of your choice for redundancy, have both a business and a personal line, or to keep a separate voice plan and a data plan.
Some phone manufacturers have built phones with dual physical SIM cards slots to support this same basic functionality, but these models are popular overseas and are rarely seen in the US.
Rather than go with dual SIM slots, Apple is pioneering eSIM technology, and is the first manufacturer pushing to make dual SIM support a mainstream feature in the USA.
eSIM & Android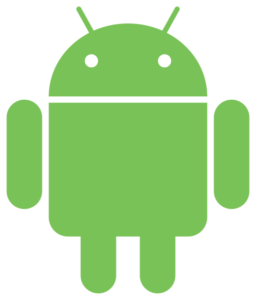 Globally there are many Android phones that have dual physical SIM cards, and some even support dual-standby. These features have been important overseas, but have rarely been offered on phones sold in the US.
If you are an Android fan looking for dual SIM support and you don't want to use an oddball imported phone, the new well reviewed OnePlus 6T is has dual physical SIM slots - but only if you buy it from OnePlus directly. The OnePlus 6T model sold by T-Mobile reportedly does NOT include a second SIM slot.
eSIM support however is currently rare in the Android world.
Google has used an eSIM in the Pixel 2 and Pixel 3, but so far only Google Fi phone plans can take advantage of it. And even with eSIM, neither of these phones have the hardware to support dual standby.
Hopefully now that Apple has paved the way in getting carrier support for deploying eSIMs to customers, other device makers will begin to better embrace this feature.
---
Carrier Support of eSIMs - Current Status
Apple rolled out iOS 12.1.1 on December 6th, 2018, and with it came "eSIM for additional carriers" - seemingly fixing the issues that caused AT&T and Verizon to back away from the original launch.
AT&T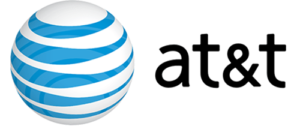 In a support document released on December 6th, 2018, AT&T said that they now fully support eSIM and dual-SIM iPhones on their postpaid offerings.
In the United States, this made AT&T officially the first carrier to support the new iPhone eSIM feature.
But AT&T hasn't made getting an eSIM an easy process at all.
Right now AT&T can not provision an eSIM online or via the phone, and they are requiring people interested in activating eSIM service to visit an AT&T store or to request an eSIM activation kit be physically mailed to them - a silly requirement when a QR code image could just as easily be emailed.
It seems that overall AT&T is missing out on a lot of the convenience that can make eSIM great - but hopefully this is just a temporary situation.
Verizon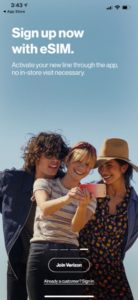 Verizon was a few days behind AT&T in rolling out eSIM support, but they've made it a LOT easier.
The Verizon app has been updated to promote signing up for eSIM as a key feature, and Verizon is encouraging people to take advantage of how easy it is to port in a number from another carrier to earn a $150 bonus.
"If you have a smartphone with a built-in eSIM, you can now conveniently sign up for Verizon service directly from the My Verizon app without needing to call customer service or visit a Verizon store to get a physical SIM card. Additionally, if you port your number from a competitive carrier, you're eligible to receive a $150 prepaid MasterCard."
Verizon has published these pages with more information:
Verizon is currently only supporting postpaid plans "at this time" on eSIM, but hopefully prepaid lines will be offered soon too.
UPDATE: T-Mobile App Out Now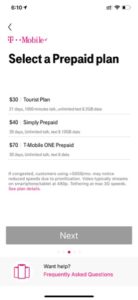 T-Mobile released the T-Mobile eSIM App on Monday December 17th - making it easy to activate a line of service on a compatible iPhone without visiting a store.
T-Mobile is initially only offering prepaid lines - targeting travelers visiting the US who need temporary service, or customers on other carriers encouraging them to "Use eSIM to take the Un-carrier out for a test drive."
If you are in a location where you temporarily need to tap into T-Mobile's network, this will make it easy.
But if you need a lot of hotspot data, keep in mind that the T-Mobile "Unlimited" prepaid plan limits hotspot usage to 3G speed.
Sprint
Sprint wasn't included in Apple's original list of eSIM partners.
But in September, Sprint's CEO affirmed that Sprint would soon be rolling out eSIM support as well - though the work is likely dependent upon Sprint completing support for voice over LTE so that Sprint voice calls no longer require a fallback to the legacy CDMA network.
Expect this support to come sometime in 2019.
Other Carriers?
The very first companies to support eSIM in the new iPhones were travel-focused data providers TruPhone and GigSky - both now making it easy to temporarily activate a data plan in a new country with just a few clicks in their apps.
We expect most mainstream carriers in the US and around the world will continue to embrace eSIM through 2019, particularly once Android devices start incorporating this technology too.
Eventually physical SIM cards will become rare, though hopefully they will never go extinct sine they will always remain handy for those who want to easily move service between devices.
---
Summary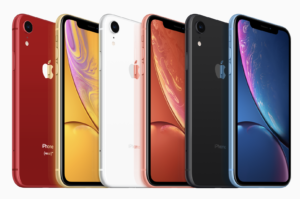 Dual SIM support is an exciting feature, and eSIM adds unprecedented convenience.
But the carriers are a bit nervous too about officially offering support for a technology that make it easy for customer to try (and potentially switch entirely to) their competitors.
Apple, however, is forcing the issue - and customers are demanding eSIM support.
We are finally seeing the carriers begin to support eSIM.
It will be interesting to see where things go from here.