UPDATES: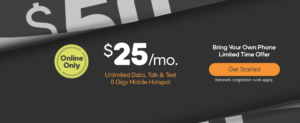 (October 2018) - Boost is offering an unlimited on device LTE data plan for $25 per month when you bring your own qualifying phone to the brand. This special offer plan also includes 8GB of high-speed hotspottable data, which is slowed to 3G speeds after 8GB. Deprioritization (network management) is set at 35GB. The promo price includes taxes and fees. The promo is online only, and reportedly set to end November 5th, 2018. The promo is for new and port-in customers only. Boost Mobile is notorious for extending promos - but never count on it!
---
(September 2018) - Like many Boost promos, this promo has been extended to October 1st, 2018. Don't be surprised if you can still find the promo after that date as well.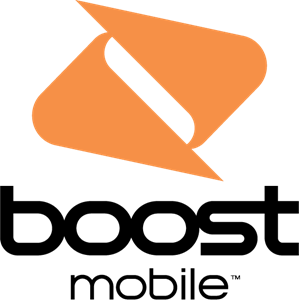 (Original Article - August 2018) - Sprint MVNO Boost Mobile has a new limited-time offer for an "Ultimate Unlimited" smartphone plan that is only available in Boost Mobile stores through August 31, 2018.
The new plan is similar to Sprint's revamped Unlimited Plus plan but comes with a pretty nice benefit: 40GB of mobile hotspot data!
The plan also includes many features found on native Sprint plans, but this offer does come with a steeper price tag than the standard $60 Boost Mobile Unlimited plan.
---
Details, Pricing, and Limitations
The Boost Mobile "Ultimate Unlimited" offer includes:
Plan Pricing and Features:
First line: $80/month
Additional Lines: $60/month
Mobile Hotspot: 40GB per line at high speed, then 2G speeds
Video Streaming: Capped at 1080p resolution (Music streams up to 1.5 Mbps, gaming streams up to 8 Mbps)
Network Management: 35GB
International Use: Includes International Plus addon (normally a $10/month extra). Free talk/text roaming in Canada and Mexico and 70 countries, but no data roaming.
Included Subscriptions: Tidal Premium music service.
---
Comparison with Sprint
This new plan can compare favorably with Sprint's Unlimited Plus plan for those that can't use Sprint's BYOD discount.
The big advantage of the Boost Mobile plan is the 40GB Mobile Hotspot Data (25GB more than the native Sprint plan). That extra data comes with some major tradeoffs, however:
$10 more base price and more expensive multi-line pricing:

1 Line: $80/month ($70/month with Sprint)
2 Lines: $140/month ($120/month with Sprint)
3 Lines: $200/month ($150/month with Sprint)
Each additional Line: $60/month ($30/month with Sprint)

Lower network management threshold (35GB instead of 50GB) - It's a bit unusual to see a network management cap that is lower than the mobile hotspot cap. This means that at least some of the mobile hotspot data will be subject to network management.
No free international data roaming
No free Hulu
Limited coverage area - Boost Mobile, like other MVNO's, does not have free access to Sprint's extended roaming partners (which now includes T-Mobile), so that 40GB of data can only be used in native Sprint coverage areas: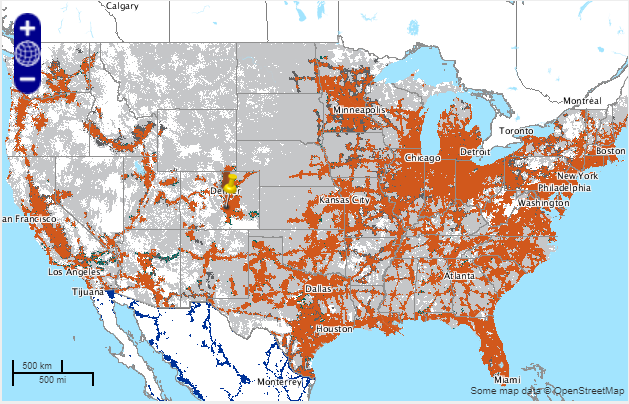 ---
Summary
40GB of mobile hotspot/tethering data in a smartphone plan is very enticing, especially for the RV and Cruiser community.
But all that mobile hotspot data will come with some serious tradeoffs. Potential customers will need to ensure that these tradeoffs will be worth it for 40GB of hotspot data, especially the very limited Boost Mobile coverage area, and the expensive multi-line pricing. For those that want or need Sprint data, there are other options to consider, including data-only options:
Still, it's nice to see an MVNO offer something that goes beyond the native carrier option, particularly mobile hotspot data - a feature that is so important to the RV and Cruiser community.