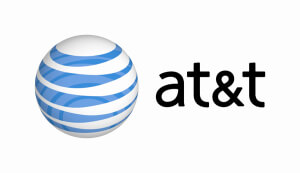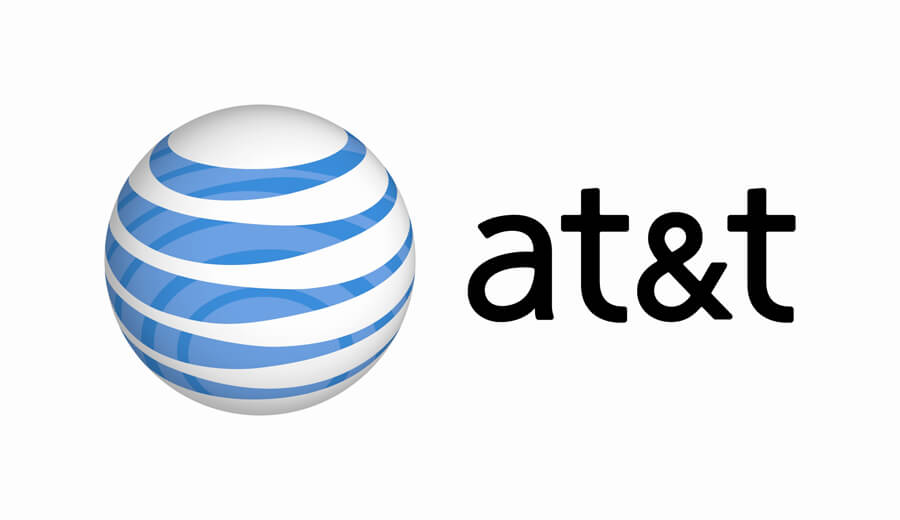 AT&T has long allowed you to add a compatible "connected car" to a Mobile Share data plan for $10/mo, allowing your car's integrated navigation and entertainment systems to tap into your monthly data plan.
And for cars with built-in or add-on Wi-Fi hotspots - this also meant that your passengers could surf away the miles of any road trip.
Last week - AT&T announced it was extending Connected Car support to AT&T's Unlimited Data plan - for the first time officially allowing AT&T "unlimited" data to be shared over a Wi-Fi hotspot to other devices.
This is big news for AT&T customers who have struggled with ways to get at bulk amounts of shareable data. At last it is possible to get your laptop or Roku or Apple TV online via AT&T without any usage limit!
At least as long as the key is in the ignition, that is...
What Is A Connected Car?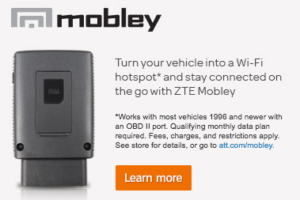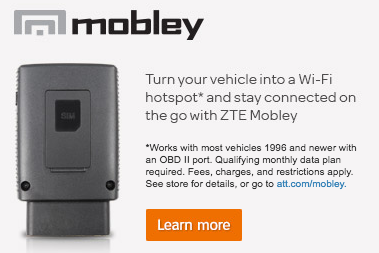 Many newer vehicles have cellular capabilities built in to power a range of services - ranging from OnStar sending help in case of a crash, to live traffic updates for your navigation system.
AT&T has been a leader in this market - with partnerships in place with 19 car brands and more than 8 million cars currently connected to AT&T's network.
If you have a compatible car (check the list here) - AT&T will now let you add unlimited hotspot service for $40/mo.
And if your car does not have built in hotspot capability, you can actually add it via a small ZTE Mobley hotspot ($99, or free with two year contract) that plugs into almost any vehicle's OBD-II port (usually used for hooking in diagnostic computers at the dealership or mechanics), which is usually found hidden under the dash somewhere near the steering column on most vehicles manufactured since 1996.
Unlimited data built right into your vehicle sure sounds great!
But there are some major catches (read on below)...
Catch #1: Unlimited Only For DirecTV Customers
AT&T (which owns DirecTV) really wants to push people towards subscribing to both services.
AT&T will only allow unlimited Connected Car plans for people who also have an AT&T Unlimited Data Plan on at least one phone line. And that plan is ONLY available to customers who also subscribe to DirecTV.
No DirecTV, no Unlimited Data hotspot while driving down the road.
AT&T will treat Connected Car usage exactly the same as data usage on your Unlimited Data phone, with the same potential for decreased speeds after you have used 22GB of data in a month, but only when you are on "congested" towers.
For those who don't have an AT&T Unlimited Plan, you can add a Connected Car to any AT&T Mobile Share shared data plan for $10/mo.
But without the potential for unlimited hotspot data, there really isn't any special advantage to doing so.
Catch #2: It Only Works While The Key Is In The Ignition!

The bigger catch for RVers who want an always-on connection while stopped and not just while cruising down the highway is that the OBD-II port (and thus the Connected Car hotspot) is only powered up when the vehicle's key is engaged
AT&T intended this to be an on-the-go solution, and they've made no provisions for extended usage while stopped unless you leave the engine idling or the key in "accessory" mode.
I imagine it may be possible to rig the OBD-II port to be always powered in an RV - but tampering with the OBD-II port that ties directly into your vehicles engine diagnostics might be something that few people will be willing to tackle.
If anyone figures a reliable way to do this, we will be eager to hear about it.
UPDATE: It is indeed possible, this thread on Howard Forums has more details.
What About Connected RV's?
RV's newer than those manufactured in the late 90's that are built on top of a truck or van chassis (such as most Class-B or Class-C rigs) almost certainly have a standard OBD-II port lurking, though it may have been relocated in the RV conversion process and could potentially be hard to find and perhaps nearly impossible to access.
You will have to do your homework to figure out if and where your rig has the port hidden.
Class-A motorhomes will often be more challenging to make "connected" however.
Diesel pushers in particular may have different and incompatible diagnostic ports - or they may be located in extremely unusual locations. You will have to contact your manufacturer to find out if your rig has any potential at all of being supported by OBD-II accessories.
Further Reading: