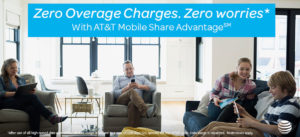 Following in the footsteps of Verizon's major plan changes last month, AT&T today announced the new Mobile Share Advantage plan that eliminates overage charges, and in addition adjusts AT&T's monthly data allotments and pricing.
AT&T describes the move this way:
AT&T is continuing to simplify pricing with new plans that eliminate data overage charges for our wireless customers.
Instead of overage charges, after customers use all of their high-speed data amounts, all data usage will be reduced to a maximum of 128 kbps for the rest of their bill cycle.
These new plans include all the value-added benefits of our previous Mobile Share Value plans: unlimited domestic talk and text, Rollover Data, sharable data, multiple international perks and mobile hotspot capability.
The new Mobile Share Advantage plans will be available starting this Sunday, Aug. 21 for new customers. Existing AT&T customers will be grandfathered into their current plans unless they explicitly request to switch to the new plan.
Mobile Share Advantage: The Changes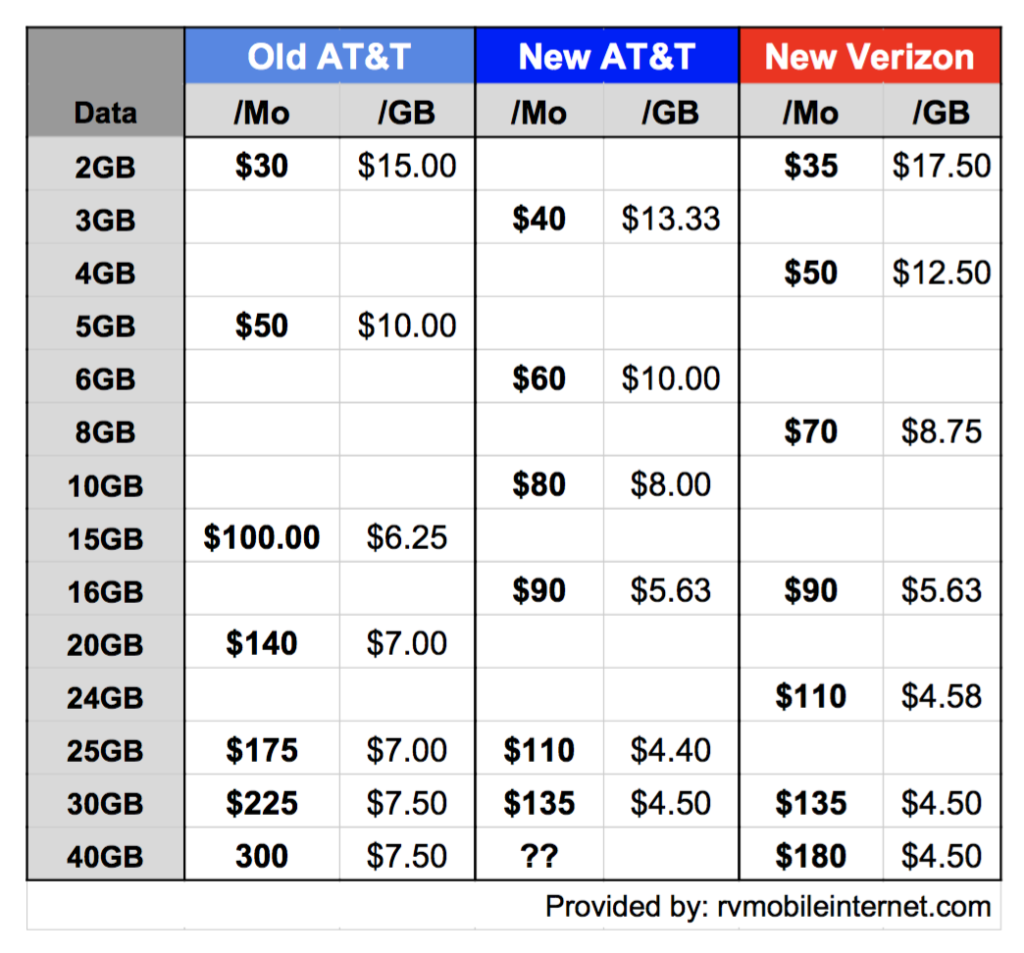 The big change is the elimination of overage charges.
Though AT&T's rollover data feature had made it a lot easier to take advantage of AT&T data plans without going over your monthly limits, a wayward OS update or inadvertent video stream could really add up - racking up overage charges at $15/GB.
It is great to see AT&T at last joining T-Mobile, Sprint, and Verizon in eliminating this worry.
AT&T is also following Verizon's footsteps in lowering the per-GB cost for data, with some major cost savings for larger data plans.
The new sweet spot seems to be 25GB - which has dropped from $175 to $110 per month.
AT&T's new Mobile Share Advantage plan will offer data options as large as 100GB/mo, which can be shared across up to 10 lines. Business customers will be able to have plans as large as 200GB/mo, shared across 25 lines.
The pricing for larger plans (over 30GB/mo) has not yet been published, however.
Line Access Charge Changes
AT&T has also simplified the monthly line access charge for smartphones. In the past smaller plans paid $25/mo per smartphone line sharing the data, and larger plans (15GB or more) paid $15/mo.
Now it is $20/mo for all plans - potentially saving some people money, but costing others more - depending on how many phones are sharing the plan.
AT&T has not yet revealed if the line access charges will be changing for tablets (currently $10/mo) or mobile hotspots (currently $20/mo).
Interestingly - AT&T is NOT raising the smartphone line access charge for business accounts, keeping it locked at $15/mo.
AT&T Mobile Share Advantage vs New Verizon Plan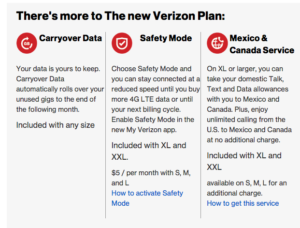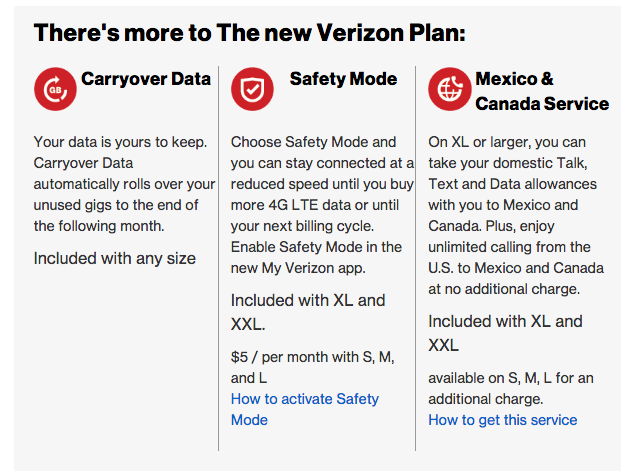 Both AT&T and Verizon have eliminated overage charges in a similar way - dropping speeds to a glacial 128kbps after your high-speed usage allotment is used up.
But if you don't mind paying overages (if you have a work project to complete, for example) - Verizon lets you turn "Safety Mode" off to continue racking up the traditional $15/GB overage rates.
Or, Verizon lets you purchase a "Data Boost" for $15 to add an additional 1GB of high-speed data to your monthly allotment,on demand as needed.
It is unclear right now whether AT&T has made any efforts to make things similarly simple.
Without an easy way to add extra data, those who need more high-speed data during a given month may find themselves forced to switch to a larger plan.
International Differences
The other big area where AT&T is lacking is in international coverage. Verizon chose to include roaming into Canada and Mexico with many sizes of the New Verizon Plan, and T-Mobile has long included full North American coverage.
But AT&T only includes roaming in Mexico - and only with 10GB and larger plans.
To get Canadian roaming from AT&T, you are still required to also be a DirecTV subscriber and on an unlimited data plan.
It is very disappointing that AT&T did not take this opportunity to make their North American roaming more attractive.
Does It Make Sense To Switch?
Depending on your usage, many current AT&T customers will save money switching to the new plan.
But those with grandfathered "Double Data Deals" from late 2014 through early 2015 - are likely better off sticking with their existing plan.

For instance a customer with 2 smartphone lines on a 30GB double data plan is currently paying $160/month. To switch to the new Mobile Share Value 30GB plan would increase the cost to $175/month with only adding the no-overage charge feature.

Unlike Verizon's change earlier this summer, which added in the options of Carry-Over data and North American coverage - which made switching from double data deals a bit more compelling.
Once AT&T reveals the pricing for the larger data buckets, we'll update this post with our more in depth plan price analysis.