American Booster is a South Korean company, new in the cellular signal booster game.
They are not, however, new to telecommunications equipment - touting more than 10 years of experience in developing and manufacturing telecommunication equipment for cellular operators
American Booster recently launched a new line of mobile cellular boosters called the VOLTEX 50. American Booster has created three kits suitable for RVs, cars, and yachts.
All of their kits come with a cellular amplifier, indoor antenna, outdoor antenna and installation equipment. The VOLTEX 50 amplifier in each kit is the same, but the antennas and installation equipment for each vary.
These boosters are designed to enhance all 3G, 4G, and LTE coverage across all US & Canadian carriers.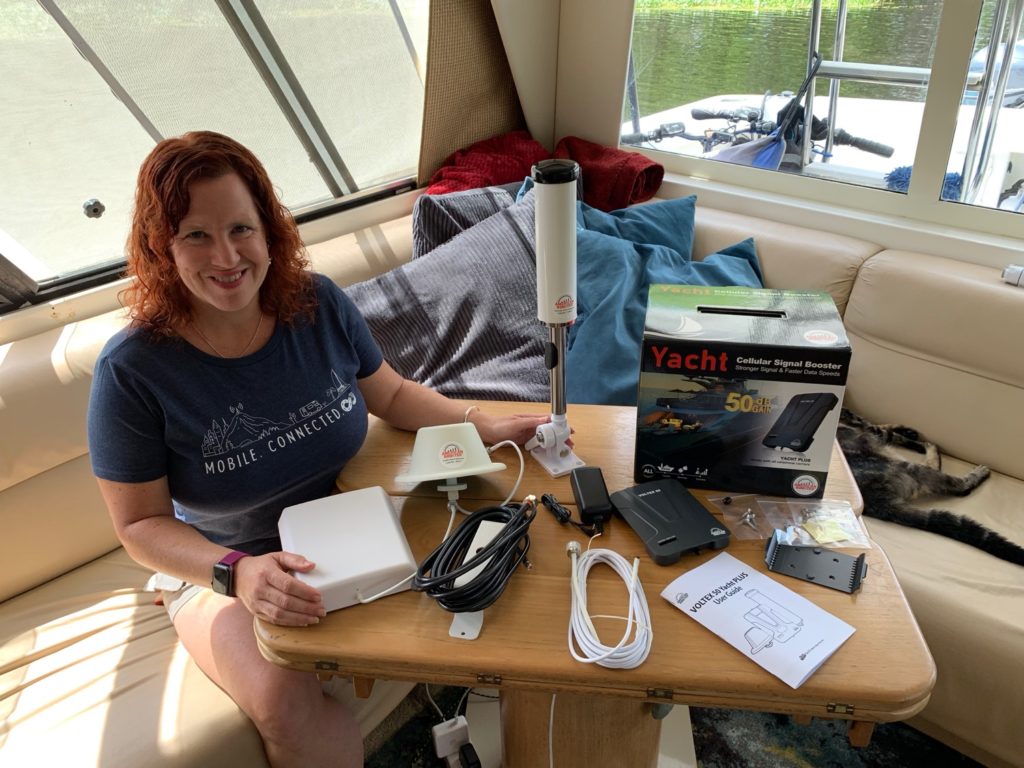 Pricing varies per configuration, and is as following:
VOLTEX 50 Car Plus:

$

479.99
VOLTEX 50 RV Plus:

$

499.99
VOLTEX 50 Yacht Plus:

$

729.99
The published specifications and warranty of the amplifier and antennas is similar to leading competitors on the market such as weBoost, SureCall and HiBoost. And the kits are priced exactly the same as the weBoost 4G-X vehicle and RV packages.
The stand out feature over the weBoost is that the VOLTEX 50 line provides the advantage of individual status lights for each frequency band - making troubleshooting easier.
Thoughts
It's almost always a positive to see more competition enter a market if you're a consumer.
American Booster's experience in manufacturing products for cellular operators gives them credibility in the realm of cellular products, however, this is a new product category for them without the proven track record of the existing players in this marketspace.
The addition of frequency band status lights on their units is a nice feature for trouble shooting. Being priced identically to the tried and true weBoost equivalents (where discounts can be easily found) provides no price advantage for giving a new product a try.
American Booster has offered our staff an evaluation unit. We may integrate one into a future cellular booster testing round in 2019.
Unfortunately, their availability came in too late to enter into our current field testing round where we are testing the weBoost 4G-X OTR, weBoost 4G-M, HiBoost OTR and SureCall Fusion2Go 3.0 head to head.
Update: We received the Yacht Plus kit in March 2019, and have some testing results available to our members.