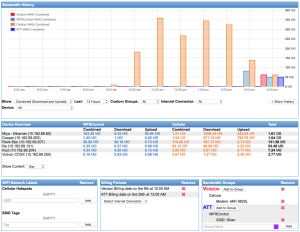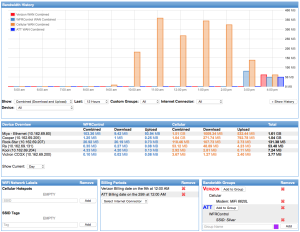 WiFiRanger today pushed out a new 7.0.3 firmware release for all WiFiRanger routers - the first update since iOS device tethering was added in July 2015, and the third overall bug fix release to last February's massive "Phantom 7.0" update.
Despite having seven months in incubation - the newly released 7.0.3 isn't a huge update filled with new features.
But it is filled with a lot of great tweaks, and a raft of long lingering bugs and glitches seem to have at last been squashed.
We've been testing 7.0.3 for months now - and it has so far proven to be more stable than any prior WiFiRanger release. We've actually gone for weeks on end without needing a reboot, and other beta testers have reported similar positive experiences.
The official WiFiRanger changelog is sparse on the details:
Multi-WAN Improvements
WFRControl Improvements (this is the pairing between indoor and outdoor units)
Increased WiFi Throughput Speeds
Added Several Modems to Supported List
Overall Performance & Reliability Improvements
The new modems now officially supported for USB tethering include the Verizon U620L USB Modem and the Verizon AC791L Jetpack. A completely revised Android tethering driver has been added for tethering the latest Android phones, and the iOS tethering feature is now "much improved" overall too.
A few of the key fixes under the hood improve how an interior WiFiRanger like a Go2 works with an outdoor unit like a Sky2 or Elite - eliminating the "double NAT" that caused plenty of glitches and headaches for some users.
Another under the hood fix resolved a DNS server issue that would occasionally leave computers connected via the Ranger unable to open new websites for minutes at a time - resulting in much pulled hair before the outage would vanish as mysteriously as it began.
Overall - this seems like a great update. If you have a WiFiRanger device - there is no reason to hold off on upgrading.
Future Frequent Fixes?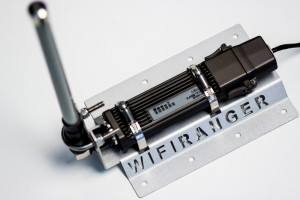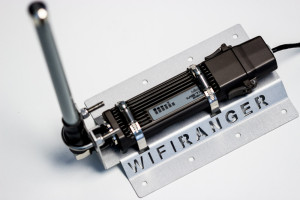 A lot of WiFiRanger customers who ran into issues with 7.0.2 were invited into the beta program so that they could get early access to the fixes that they needed.
This is good customer support, and we love how flexible WiFiRanger is in working hands on with RVers having issues.
But inviting less technical users to deal with beta software isn't necessarily ideal either.
In the future WiFiRanger is aiming for "more frequent smaller releases" so that hopefully future fixes will not take seven months to reach the general public.
We can only hope - because seven months can be a very long time to wait.