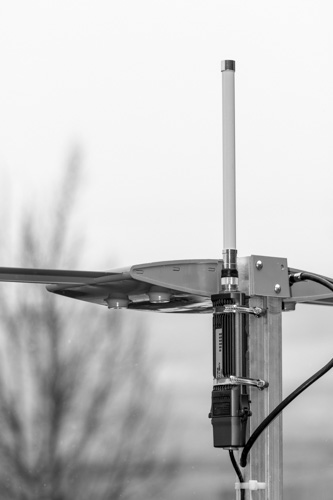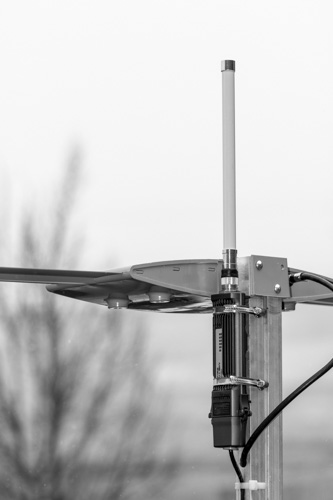 Big news from WiFiRanger today - they have just let us know that they have discontinued our former top recommendation for roof-mounted long range WiFi, replacing the outgoing WiFiRanger MobileTi with the new WiFiRanger Elite.
The Elite is very similar in function to the MobileTi, but with a few advantages:
1000mW WiFi Radio vs MobileTi's 600mW
6dBi Antenna vs MobileTi's 3dBi
"Quicker & Easier Installation"
The radio on the Elite auto-adjust its power output so that it does not overwhelm nearby access points, but can go into full power mode for maximum range.
The standalone Elite is cheaper than the MobileTi - priced at a much more appealing $359 vs the old $499.
But the interior WiFiRanger Go2 router has been increased from $199 to $239, and the price of the bundled Elite pack (with a Go2 and an Elite) is $599 - the same as the old RV PackTi (Go2 and a MobileTi).
The 8.5dBi XT Antenna (we call it "Excalibur" because it is so tall) is still available as a $100 upgrade for the Elite, but it offers not nearly as significant of an increase as adding the XT to the MobileTi would have been.
One downside of the WiFiRanger Elite - the tall stock antenna means that there is no longer relatively low-profile flat-mounting option for installing on roofs that lack a retractable Batwing-style TV antenna. The Elite must be mounted onto a retractable TV antenna, flagpole, or ladder. The less powerful WiFiRanger Sky is now the only option for a flatter install.
The WiFiRanger Elite is now available for pre-order, and will begin shipping on February 2nd.
Worth An Upgrade?
If you have a WiFiRanger MobileTi, probably not.
WiFiRanger says that the MobileTi and Elite are very similar in overall functionality, but that the hardware underlying the MobileTi was becoming harder to source. WiFiRanger says that a MobileTi with an XT Antenna should perform similarly to an Elite with a stock antenna, so current customers should not feel as if they are now obsolete. The MobileTi also has a lifetime warranty, while the Elite has a three year warranty.
But if you haven't yet added WiFi to your roof - the new price of $359 makes adding an Elite a very appealing option for any RVers clamoring for more range who already have a Go2 router inside.
BTW - you can use discount code 'WFRTechno' at checkout when ordering from WiFiRanger.com and save 5%. We don't get any kickbacks if you do... but it does let WiFiRanger know you heard about their products from us.