WiFiRanger today introduced some new lower cost options to the Ranger family: the new micro-sized Mini indoor router, and the new roof-mounted Sky2.
WiFiRanger Mini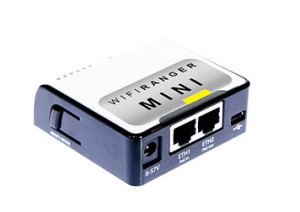 The new WiFiRanger Mini ($159.99) is the new little brother to the larger and somewhat more capable WiFiRanger Go2 router ($239.99).
Both have 2.4GHz 802.11 b/g/n WiFi radios capable of making a hotspot within your RV, and they both can connect to cellular devices via USB tethering or WiFi to share the connection with other devices in your rig.
They also both have a POE (Power Over Ethernet) port designed to power and control a long-range WiFiRanger outdoor radio on your roof.
Where the Go2 and Mini differ primarily is in the number of wired ethernet ports for connecting additional networked devices. The Go2 has 5 total ports, and the Mini has just 2. The WiFi radio and CPU in the Go2 are reportedly somewhat more powerful as well, but for most users the difference will be hard to see.
The Mini runs the same Phantom 7.0 firmware as the Go2 - and has all the same software and usage tracking features.
WiFiRanger Sky2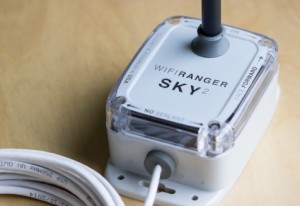 The WiFiRanger Sky2 replaces the now discontinued Sky ($399.99) - and at $199.99 is the by far the cheapest roof mounted long-rang WiFi option on offer by WiFiRanger.
The Sky2 is a smaller, simpler, and cheaper package than the WiFiRanger Elite ($359.99) - and consists of a small weather-sealed box with a stubby antenna (total height 8") on top.
The Sky2 has the same basic features as the Elite - they both run the same WiFiRanger software, and can work standalone or paired with an indoor Go2 or Mini.
The primary difference is in the capabilities of the radio - the Elite is substantially more powerful.
WiFiRanger claims the Sky2 has a maximum range of 2500ft (1/2 mile), while the Elite has a maximum range of 2 miles. These range predictions are extremely optimistic, but they should give you a good sense of the relative capabilities on offer.
The Mini Pack Bundle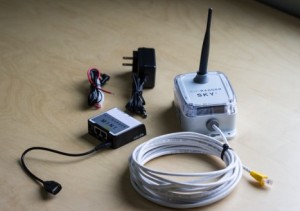 WiFiRanger is at its best when combining an indoor router to manage your local network with a roof-mounted installation for maximum range. When an indoor and outdoor Ranger are paired together, they work as a single unit - with a single user interface control panel for both devices.
The new $359.99 "Mini Pack" bundle combines a Sky2 and a WiFiRanger Mini into a ready to go package, a substantially cheaper offering than the older $599.99 "Elite Pack" that combines a Go2 and an Elite
It is great to see new cheaper offerings for those who want some basic roof mounted WiFi capability, but who are reluctant to invest so much in a more capable system.
The new Mini, Sky2, and Mini Pack are available for pre-order starting today, and begin shipping May 25th.
BTW - you can use discount code "WFRTechno" at checkout when ordering from WiFiRanger.com and save 5%. We don't get any kickbacks if you do... but it does let WiFiRanger know you heard about their products from us.