In early May of 2018, Verizon released a new prepaid service called Visible to those with early access codes.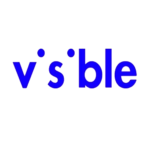 Now, Visible is available to the general public - well, at least those with iPhones for now.
And, since releasing its service in May, Visible has also worked through some of it's 'pre-sale' kinks - including introducing a popularly requested hotspot data feature.
Visible, in its current iteration, is an app based $40/month phone plan that runs on Verizon's prepaid network and offers customers unlimited calling, text, and slowed data (5 mbps) both on device and via hotspot.
Hotspot use is limited to supporting a single device at a time.
Updates to this story:
Visible Now Offers 15 Day Trial of Smartphone Plan via eSIM Posted on: January 6, 2022
Yahoo! Mobile Announces Shut Down - All Service to End Before August 31, 2021 Posted on: June 17, 2021
Visible Makes Changes to Party Pay, Referral Codes, and International Calling/Texting Posted on: February 9, 2021
Visible Enables 5G Support - Verizon's 5G Network For As Little As $25/mo Posted on: December 15, 2020
Cellular Carriers Add Extra Data in Response to COVID-19 Pandemic Posted on: March 24, 2020
Verizon Launches Yahoo!Mobile - Based on Visible - Unlimited Data for $39.99 Posted on: March 11, 2020
Visible Introduces Party Pay - Reducing Cost of Unlimited Verizon Plan to As Low as $25/month Posted on: October 31, 2019
Visible Removes Speed Cap from $40/month Unlimited Verizon Plan - Mobile Hotspot Remains Throttled at 5Mbps Posted on: June 26, 2019
Verizon Based Visible $40/mo Smartphone Plan Enables Android Compatibility, Hotspot Use Official Posted on: January 24, 2019
Visible by Verizon is Officially Available to (almost) All Posted on: September 27, 2018
Busy?
Just want a quick wrap-up?
---
Video version of this story:
Prefer video updates? Subscribe to our YouTube Channel
---
In addition to data speeds always being capped at 5 mbps, all data usage is always subject to network management. Video is reduced to 480p resolution as well (DVD quality) - which actually works well with the throttled speeds.
Visible does not include any international calling, texting, or data usage - including use in our friendly neighbors to the North and South - Canada or Mexico.
We're still watching for Visible to officially change their website wording on hotspot data. Currently (9/24/18), their statement on hotspot data continues to include verbiage regarding early access:

Initially, Visible launched with just a big ole 'Nope' to the question. This was changed in June.
Getting Visible
Visible via an app on your iPhone - similar in how Project Fi service is accessed. The Visible service can be controlled completely from the Visible app - from set-up to termination.
You'll need to order a SIM card from Visible directly, then follow the directions provided to set-up your service.
Visible is currently available only to iOS users, and you must have a compatible Apple iPhone to use the service. Currently, most models of the iPhone will work with Visible, with the exception of some iPhone SE and iPhone 7 models.
There is no current option for tablet devices or dedicated data devices (like Jetpacks or cellular routers). Visible does not yet support Android devices, but wording on the FAQ portion of Visible's website hints that they have future plans to expand to Android.
Observations
We've been tracking Visible's service since it was released in May of 2018. We've seen reports excitement, and frustration, with the service.
Visible remains shrouded in reports of higher latency than native Verizon service.
In good signal conditions, ping times on postpaid Verizon tend to be in the 40-80ms range. Because Visible traffic is routed through a proxy server first, there's extra ping time. Visible's FAQ states that they "expect network to device (round-trip) latency to be about 150 milliseconds." This seems to concur with reports we've tracked.
And, being constantly subject to network management - prioritized behind postpaid Verizon customers - we've seen folks who reportedly use the service within populated areas be frustrated by unusable data service.
There have also been reports over the summer of dropped calls, TXT messages and blips in data. Hopefully, these are things Visible has ironed out before opening the service up.
Conclusion
At a $40/month price point with reportedly easy start-up and termination of service (you can do it on an app!), this may be an appealing unlimited data plan for those who don't need full LTE speed data and aren't bothered by early reports of possible issues.
Remember too - even if slower data speeds work for you, hotspot is limited to a single device at a time. So make sure that is consistent with your travel needs.
For those with 'bigger' needs (i.e. allowing more than one device at a time data access or higher speeds), you'll want to consider other plans.
For some additional resources for finding your right plans: