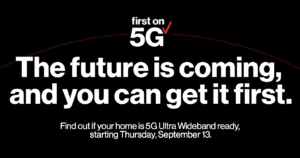 Verizon was one of the first cellular carriers in the world to roll out 4G/LTE technology - and it has been racing to be the undisputed FIRST in the world with 5G as the next era of cellular technology rolls around.
It looks like Verizon will indeed win the race - yesterday Verizon announced "5G Is Here" as it unveiled details of its 5G plans - with the network going live on October 1st.
But in the race to be first, Verizon cut a lot of corners - and this initial roll-out is extremely limited:
Residential Service Only: Verizon's initial 5G focus is on fixed residential installations, aiming to compete with and replace cable providers. Mobile 5G will come in 2019.
Very Limited Launch Markets: Verizon 5G is launching in "certain neighborhoods in Houston, Indianapolis, Los Angeles and Sacramento" - so unless you happen to be in a very specific 5G launch area you will have to wait for wider deployments.
Pre-Standard Technology: Verizon is beating everyone out the gate by launching with its own proprietary 5G technology since standards compliant 5G gear is not quite ready yet. Verizon will however upgrade all these initial customers to standards compliant 5G for free next year - and once this equipment is available Verizon will be ready to rapidly expand its covered areas.
But if you are lucky enough to be able to take advantage of Verizon's 5G - Verizon is launching with a heck of deal, and this hopefully sets a trend that carries forward to nationwide mobile 5G plans next year.
It is certainly great to see a major carrier offering unlimited data again!
---
Our Video Story Re-Cap:
Like video updates & guides: Subscribe to our YouTube Channel
---
Verizon 5G Home Plan Details: Unlimited & Unthrottled!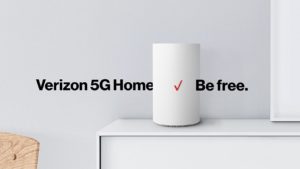 The Verizon 5G Home plan is just $50/mo for Verizon smartphone customers (or $70/mo without a Verizon phone), and Verizon is promising truly unlimited and unthrottled data usage with no caps whatsoever.
Surprisingly - taxes, fees, installation, and equipment costs are all being covered by Verizon and are included in the monthly price, and customers can cancel service at any time with no penalty.
Verizon is also promising crazy fast speeds and super low latencies - claiming average 5G Home speeds of 300 Mbps, with peaks of up to 1,000 Mbps.
To lure in customers - Verizon is offering the first three months of service for free, and you get your choice of a free Apple TV 4K ($180 value) or Google Chromecast Ultra.
Both come with three months of YouTube TV service - with over 60 live TV channels and cloud DVR support.
Initial customers will even get "white glove" professional installation, and a free upgrade to a new standards compliant router next year.
In other words - Verizon is bending over backwards to be first, and to make a great first impression.
We can only hope that the mobile 5G network launches with at least some of these same perks, and the same great unlimited usage plan.
What About Mobile Users?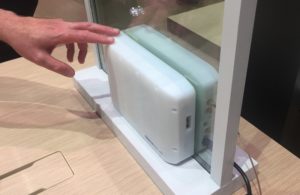 The cellular spectrum that Verizon is using for 5G allows for extremely fast speeds, but it does not travel very far - and it is easily blocked by walls and even windows with UV-blocking coatings.
In other words - it is a lot easier to roll out residential service with professionally mounted outdoor antennas than it is to support 5G on small mobile devices that need to work in a wide range of environments.
This is why Verizon is only supporting initial 5G deployments that are professionally installed - so that the external antennas (if needed in a given location) can be properly placed and tweaked to guarantee a good experience.
Eventually Verizon hopes to offer residential 5G systems that can be self-installed, but enabling full mobility is a lot trickier.
To support mobility, future Verizon mobile 5G devices will still rely on 4G/LTE whenever the 5G signal is too weak.
Initially, especially in rural areas, Verizon mobile 5G devices will probably be working in 4G/LTE mode most of the time until the 5G network matures.
Getting 5G On Verizon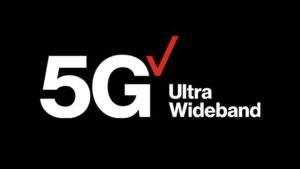 Verizon has launched a special web portal for all customer interested in 5G service: FirstOn5G.com
Potential customers will be able to sign up up to be a "First On 5G" member and see if their address is eligible for service starting tomorrow, September 13th.
Registered "First on 5G" members will also be able to be notified when service rolls into new areas, and when mobile service and devices come to market.
Who Will Be Second to 5G?
Verizon has claimed the crown for being the first in the world to commercially launch 5G residential service, and they are aiming to be the first with a mobile 5G offering too.
But they are far from the only runner in the race.
AT&T has been marketing their fastest gigabit 4G/LTE areas and devices under the "5G Evolution" marketing banner for a year now, indicating technologies that are a step towards 5G. But in addition to this "faux 5G", AT&T is expecting to begin rolling out fixed residential and mobil hotspot "true 5G" service in late 2018 as well in select cities, with mobile phone support coming in 2019.
T-Mobile is also actively building out towards a 5G launch, and is focusing on a longer range nationwide network using 600MHz spectrum.
Verizon may have won the race to the starting line, but the real race to be the leader in 5G is just getting started.
Further Reading
For a lot more about 5G technologies, see our newly updated in-depth guide: