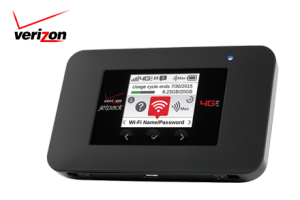 Verizon is in the process of pushing out a new firmware update to its flagship Jetpack AC791L mobile hotspot, our current top pick for staying connected on Verizon's network.
Verizon describes the update this way:
"The Verizon Jetpack AC791L SU1 release provides new features, supports Verizon's enhanced network capabilities, and addresses known issues. New to the product, the Safeguards (Content Filtering) and Remote Management features are included in this release. To support expanding VZW Network coverage and capabilities, LTE Band 5, as well as additional Carrier Aggregation band combination support has been added."
It is great to see a year-old hotspot receiving such a major update, and it is especially good news to see additional cellular bands and LTE-Advanced carrier aggregation features being unlocked.
New Feature: Content Filtering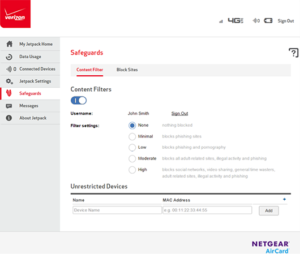 Verizon has added a new "Safeguards" page to the AC791L control panel, which allows you to enable free OpenDNS powered content filtering.
The filters allow you to block several categories of sites, including "general time wasters". This gives you the flexibility to block everything from Facebook to YouPorn.
You can also mark certain devices on your network as being unrestricted in what sites they can visit - perfect for parents.
One other new feature addition - you can set up a schedule to allow internet access only during certain hours each day. For surfing addicts who are trying to kick the habit, having your hotspot shut down and tell you to go to bed might prove to be a useful tool.
LTE Band 5 & More Carrier Aggregation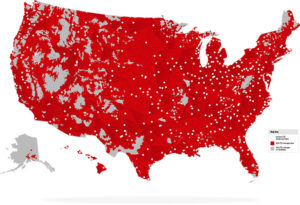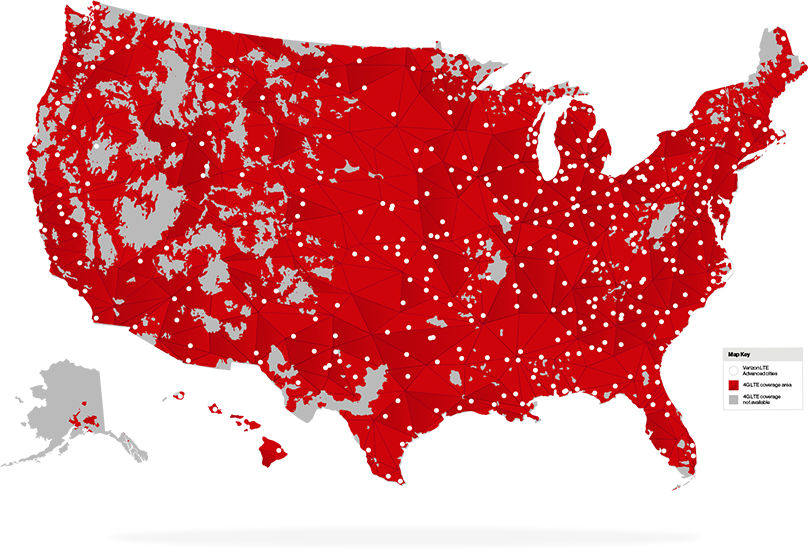 The AC791L is a Category 6 LTE device with support for LTE-Advanced carrier aggregation technology to combine two 20MHz LTE channels to enable a theoretical maximum download speed of up to 300Mbps under ideal circumstances.
In the past the AC791L only supported combining Band 13 (700MHz) and Band 4 (2100MHz) using carrier aggregation, but this new update enables four different band combinations: B13+B2, B13+B4, B4+B4, and B4+B2.
This update also adds support for LTE Band 5 - meaning that the AC791L now supports every LTE band Verizon has currently deployed:
Band 13 (700MHz)
Band 5 (850MHz)
Band 4 (1700/2100MHz)
Band 2 (1900MHz)
The one thing the Jetpack AC791L lacks however is support for three channel carrier aggregation, which enables even faster maximum theoretical speeds.
There are as yet no Verizon hotspots that support this - though we hope that a newly updated flagship hotspot will be released soon.
Getting the AC791L Firmware Update
Verizon seems to be pushing this update out as "mandatory" to all AC791L hotspots, though you will see a prompt on the LCD screen letting you choose to trigger the install immediately or later.
On the AC791L's LCD screen, you can select "Software Update" to see your current software version, and to force your hotspot to check immediately for the update if you have not received it yet.
If you see "SW: 02.08.59.00" on the Software Update screen, your AC791L is already up to date.
TIP: If you have a Verizon Unlimited Data Plan SIM in an AC791L hotspot, it is absolutely fine to allow the firmware update to happen. This update does not seem to have any impact at all on UDP plans.
WARNING: Some users have reported that this firmware update resets some of their settings back to the defaults. We observed the Wi-Fi range change from "Long" to "Medium", and others have noticed their tethering settings reset. After installing this update, it is a good idea to check over all your settings to make sure that they are where you want them.
Further Reading: