A recent update of the language on Verizon's Device Unlocking Policy page indicates that new phones and devices purchased through Verizon Prepaid will need to be used on Verizon Prepaid services for at least one year. 
Conversely, you could also add the amount specified on the back of a product's packaging to device's prepaid account in order to port it to another service (aka, pay retail price). 'Other services' include both Verizon postpaid plans and Verizon MVNOs, as well as any other carrier's plan.
Verizon's current policy (as of 9/19/16) states: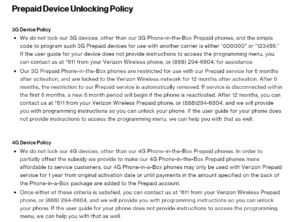 Verizon's former policy (archived as of 8/30/16) was:

This move is not shocking, especially when contrasted with Verizon's long standing policy that non-LTE (3G) phones must be used on Verizon Prepaid for 6 months before they can be switched for use on another service provider.
This new policy looks to be attempting to thwart those who used Verizon's former policy to purchase a device on the cheap, and then quickly switch from Verizon's service plans to another (often more cost effective) option.
Verizon is subsidizing prepaid phone offerings, and appears to now be compelling those who use this subsidized offering to 'pay up.' This is the second modification within a year (the 'one month rule' was instituted in January 2016) to it's policy regarding the use of Prepaid LTE phones on other services.
These new rules are similar to the prepaid unlock policies already in place at  AT&T , T-Mobile , and Sprint.
As this is a recent update, you should still be able to find prepaid phones and devices with the 'old' unlock policy regulations on the back of the box.
However, expect the 'writings on the box' to be updated as new products are placed on shelves.
 Bonus Member Only Content Available!
We go extra for our premium members - who make this resource center possible (did you notice the lack of 3rd Party advertising?). We have included some additional information in this news article just for our members - analysis, guidance and/or insider tips.
If you're not yet a member, please consider joining us. Extra content like this is one of the many perks we offer - in-depth content, guidance, discounts, alerts, classroom and more.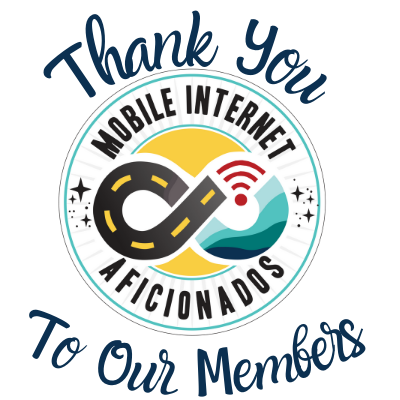 If you are already a member, please log in above to see the special content we have prepared for you.
Related Info:
The Four Major US Carriers- Which is Best for RVers?
MVNOs, Resellers & Prepaid Cellular Data Options – What You Need To Know
Cellular Carrier Data Pricing and Plan Guide  (member only)