Key Points:
Verizon is officially shutting down its 3G network on December 31, 2022.
Incompatible 3G devices on Verizon's network will be suspended starting November 30th, 2022.
Customers who don't upgrade will have their lines canceled.
Only very old cellular data devices and those with older smartphones will be affected.
We've been covering the planned shutdowns of 3G networks all year, and Verizon is the last carrier to finally sunset its 3G network. This will mark the end of the 3G era and leave 3G devices obsolete - at least for use in North America.
The other two major carriers - T-Mobile and AT&T - have already completed their 3G shutdowns:
AT&T: February 2022
T-Mobile:

T-Mobile's UMTS 3G Network: July 2022
Sprint's CDMA 3G Network: May 2022
While there were some hiccups, the 3G sunsets for the other carriers were mostly smooth and did not significantly affect nomads who rely on mobile cellular data. Most people who rely on cellular connections as a mobile home internet replacement have already upgraded to 4G/LTE or 5G. If you're one of the tiny number of people who are still using a 3G device, then the end is near for that device.
More likely, mobile internet users may have an older LTE smartphone that does not support a key technology called "Voice Over LTE" (VoLTE) and will need to upgrade their device.
The End of 3G Era Video
Why Shutdown The 3G Networks?
Why are the carriers shutting down 3G networks, especially if people are still using them?
The problem is similar to real estate in Manhattan - there is a fixed amount of land there, and building a new building requires tearing down an old building.
The radio frequencies used for cellular communication - called spectrum - is also a finite resource.
Only a portion of the full radio spectrum is allocated for cellular use, and any spectrum used for 3G can not be used for 4G/LTE or 5G.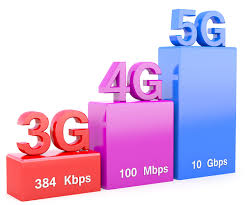 Newer technology allows for more efficient spectrum use, and 4G/LTE and 5G are more efficient and faster than 3G. Clearing away 3G enables the carriers to use 4G and 5G to serve more customers with a given chunk of spectrum and provide much better performance than 3G could ever be capable of. It's like tearing down a single-story building in Manhattan and replacing it with a skyscraper.
Additionally, it's expensive for cellular providers to support the infrastructure for three different networks on thousands of cellular towers and sites around the country - especially with so few 3G customers remaining.
Gear Affected by the Verizon 3G Shutdown
Verizon has already been warning customers with incompatible 3G devices that they need to upgrade, and, like the other carriers, Verizon is offering discounts and promotions to get customers to ditch their old devices for new ones.
For those using data-only devices, only those with no LTE capability are affected. Phones that don't support VoLTE are also affected.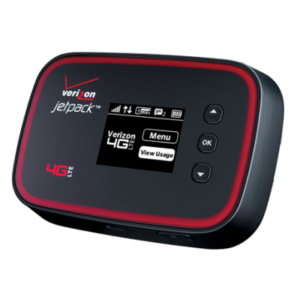 Here is Verizon's list of incompatible devices:
Note that this list does not include all third-party devices - only those sold by or previously certified by Verizon.
All the data-only devices that have been popular with nomads from the last decade are not on this list, including mobile hotspots, USB modems, and cellular routers. While the Pepwave MAX BR1 and HD2 are on the list, we believe these only apply to very old models that had 3G modems, and there should not be any problem with newer models with LTE modems.
Why are Some 4G/LTE Phones Affected by the Shutdown?
One confusing aspect of the 3G shutdowns for all the carriers is that it will affect some 4G/LTE devices. The reason is that many older devices still rely on the 3G network for some functions.
This is confined to phones for Verizon because some early LTE phones used the 3G network for voice service.
3G and 4G use completely different and incompatible methods for handling voice calls, and many older phones use 4G/LTE for data service but still use 3G for voice service.
The newer 4G standard for voice is called "Voice over LTE," aka VoLTE.
If you've received a notification from Verizon stating your 4G/LTE phone is not compatible, then this is the reason, and you'll need to upgrade.
3G Fallback
Most 4G/LTE and even 5G devices today also support 3G connections. When LTE or 5G is not available, but 3G is, then the device would "fall back" to use the older 3G network.
This was an important feature in the early days of 4G since 3G was much more widely deployed then. But at this point, LTE and/or 5G should be in almost every place where 3G is available.
Still, those who still depend on 3G connectivity in those rare locations where 3G is available but not LTE or 5G will see their connectivity cease when 3G is shut down. In that case, affected users should look to see if other carriers provide 4G/LTE coverage at that location or explore other connectivity options.
Verizon Suspending Lines With Incompatible Devices

Verizon is taking a tough stance for those who do not upgrade to an LTE or 5G compatible device by suspending the line of service and then canceling it if the customer does not upgrade.
Here is how Verizon is accomplishing this:
Verizon is suspending devices that aren't compatible starting the day before the customer's December billing cycle, so that could conceivably be November 30th. Suspended lines won't be charged for payment but won't have access to voice, text, or data except for 911 and Verizon customer service.
If the device isn't upgraded by the day before the February billing cycle (potentially as early as January 31st), then the line will be disconnected. This will lose the associated mobile number attached to that line and effectively cancel the line from the account.
You can check your Verizon dashboard to see the status of your line and device.
More specific information is in Verizon's support articles:
Member Exclusive: Legacy Plan Concerns
 Bonus Member Only Content Available!
We go extra for our premium members - who make this resource center possible (did you notice the lack of 3rd Party advertising?). We have included some additional information in this news article just for our members - analysis, guidance and/or insider tips.
If you're not yet a member, please consider joining us. Extra content like this is one of the many perks we offer - in-depth content, guidance, discounts, alerts, classroom and more.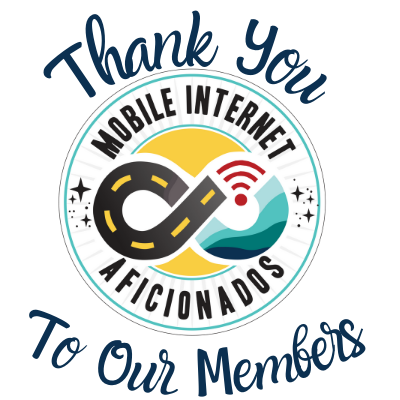 If you are already a member, please log in above to see the special content we have prepared for you.
Summary - The End of 3G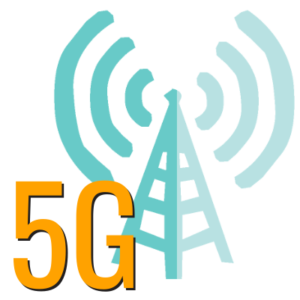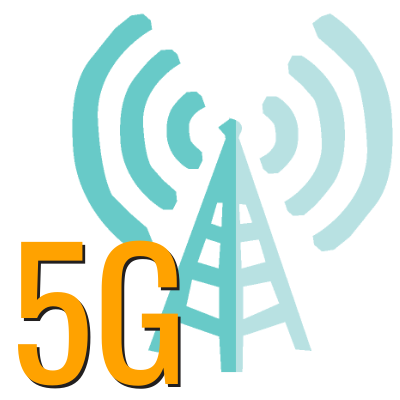 The bottom line is that if you've ignored Verizon's warnings, Verizon will force you to switch to a compatible device or cancel your line. There is no better time to upgrade and leave 3G behind.
For smartphones, upgrading is easy - most every phone made in the last few years will be compatible.
You likely won't be affected if you have a data-only device like a mobile hotspot or mobile router.
While 3G was great technology in its day, we are not sad to see it go. LTE and 5G provide much more capacity, speed, and reliability; repurposing 3G toward those will considerably improve Verizon's network.
Related News Stories

Related Guides & Info