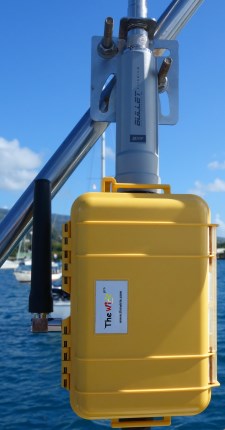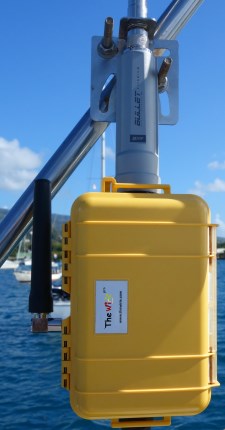 Full-time sailing nomads Mark and Liesbet (check out their sailing adventure blog) run a business The Wirie designing marine-grade WiFi boosting systems.
They have built up an excellent reputation in the marine market, and they have been on our radar for a long time as a worthy alternative option for RVers to consider as well.
This week Mark and Liesbet announced that their newest flagship product is now shipping - The Wirie Pro.
The Wirie Pro combines a Ubiquiti Bullet M2 Titanium long range wifi booster (the same core hardware we love in the WiFiRanger MobileTi) with a global 2G/3G/4G GSM cellular modem into a single waterproof box with a customized user interface for managing it all.
This creates an all-in-one system for nomads looking to get connected anywhere there is even the faintest hint of cellular or WiFi signal.
The biggest downside of The Wirie Pro for US RVers is that the cellular modem included was designed for maximum global compatibility, and is not LTE compatible. The Wirie Pro's multi-band HSPA+ modem in the USA can connect to T-Mobile and AT&T "4G" networks, but not to LTE, and not at all to Sprint or Verizon.
For cellular service - you just put in your active SIM (Mini-SIM sized) with whatever local plan you have to get online.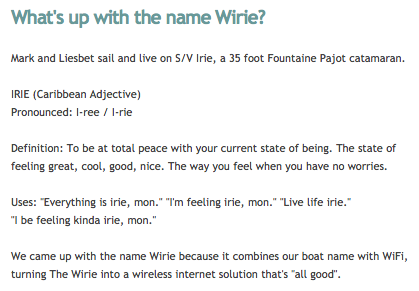 On the WiFi side - the Wirie Pro has an 8dB omnidirectional marine antenna and supports long-range connectivity to 802.11 b/g/n networks.
Whether you choose to connect via cellular or WiFi, the connection is shared via a private local WiFi network.
The Wirie Pro is shipping now, for an introductory price of $599.
It comes in stylish blue, fashionable red, and canary yellow so you can pick a color that best strikes your fancy too.
We've put in a request for a review unit, and will share our hands on impressions once we have a closer look.
PS: If any of you happen to feel like sailing out into the South Pacific - Mark and Liesbet's awesome catamaran S/V Irie is for sale.