Rumors are buzzing this week about a possible merger between cellular carrier T-Mobile and satellite TV provider Dish Networks - with speculation that T-Mobile CEO John Legere would be given the reigns to bring his unique "#uncarrier" style to the combined company.
Why combine two very different businesses?
Unlike AT&T's pending $48 billion dollar acquisition of Direct TV, this deal isn't about creating the countries largest television distributor to rival Comcast.
For Dish and T-Mobile, it's all about the spectrum...
Dish's Phantom Network
Dish Networks has been aggressively buying up cellular spectrum for years, but has yet to do anything with any of it - leading many to speculate that Dish was ramping up to launch a fifth nationwide cellular network.
But starting a new network from scratch is a lot easier said than done.
T-Mobile on the other hand is on fire - gaining new subscribers faster than all the other carriers combined, and is currently rocketing past Sprint to become the third largest cellular provider in the nation.
But what T-Mobile lacks is cellular spectrum to serve all these customers - especially low-frequency spectrum that is better at penetrating walls and covering long distances.
But by merging - the combined raw spectrum holdings of Dish and T-Mobile would actually exceed the mighty Verizon.
It sounds like a perfect match, and that is why so many analysts are buzzing about the possibility.
The Spectrum Land Grab
Cellular spectrum can be thought of like real-estate, and there is only so much acreage to go around.
NOTE: To better understand cellular spectrum, the importance of low frequencies, and how more real estate is being "made" by converting TV spectrum to cellular, read this in depth member's only special report:
According to analysis firm Recon Analytics, this is how the ownership pie of all available cellular spectrum licenses are currently divided up:
Sprint - 33%
AT&T - 22%
Verizon - 17%
T-Mobile - 12%
Dish Networks - 11%
Others - 6%
Not all spectrum is created equal though - and lower frequency spectrum is especially valuable.
Here is how the ownership of cellular spectrum lower than 1GHz currently shakes out:
AT&T - 37%
Verizon - 34%
Sprint - 10%
T-Mobile - 5%
Dish Networks - 3%
Others - 11%
The combined T-Mobile and Dish numbers are indeed a huge improvement over either alone, and makes for a very competitive four horse race going forward.
Owning spectrum is only part of the battle - you actually have to build out a network to use it, and work with device manufacturers and standards bodies to ensure the latest phones and hotspots are compatible.
If raw spectrum holdings alone mattered - Sprint would be the number one network in the country.
Dish Impact For RVers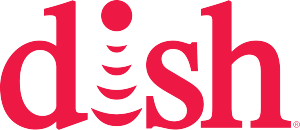 It is exciting to watch the big carriers jockeying for position - and if this merger goes through it would go a long way towards helping T-Mobile in laying a foundation for a nationwide network of the same scale as Verizon and AT&T.
But it will take a long time to get there - no matter what.
Mergers like this take time, and are subject to regulatory approval. Then networks need to be built, and compatible devices manufactured. This is not an overnight fix to all T-Mobile's coverage woes.
But if these rumors do indeed pan out, it may be a huge step in the right direction.
Competition is good for all of us - it drives down prices, and increases our connectivity options.
And that is something we can all appreciate.