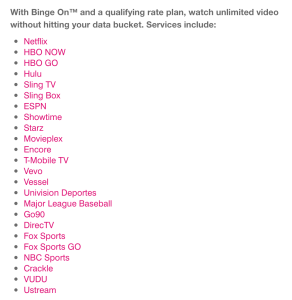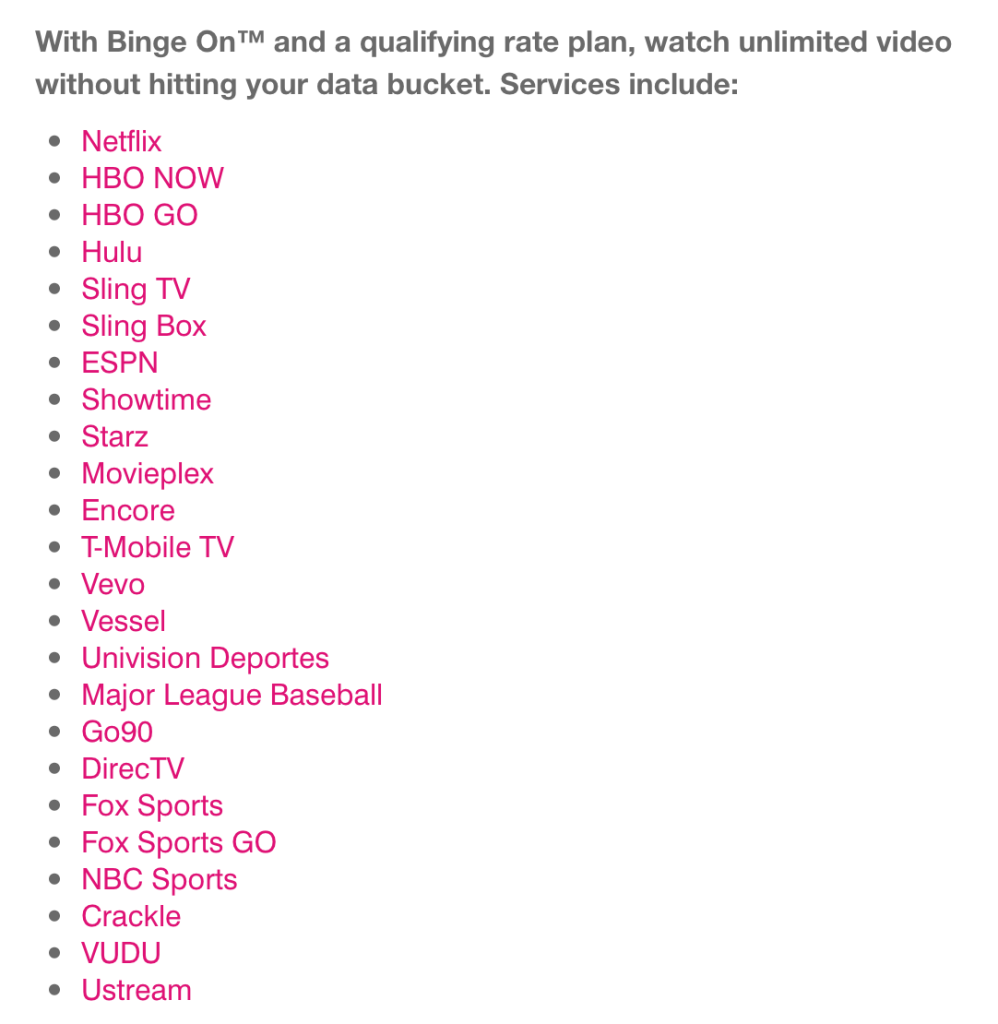 Beware binge watchers!
Last month T-Mobile announced its revolutionary "Binge On" video streaming feature, which allows unlimited video streaming of supported video services that does not count against monthly high-speed data limits!
With Binge On enabled, video is limited to 480p "DVD Quality" resolution, but you can watch as much of it as you want over cellular - an incredibly valuable feature for us nomads who do not have access to traditional cable TV or unlimited wired internet streaming.
T-Mobile even clarified to us that Binge On was supported even while tethering or using a mobile hotspot, stating:
"Video from included Binge On services never eat into a mobile hotspot data bucket as long as Binge On is enabled. Binge On applies to all video streaming that runs over the T-Mobile network."
This seemed to indicate that Binge On would become the perfect companion to devices like an Apple TV, Roku, FireTV, gaming consoles, and other smart TVs with integrated streaming apps.
But...
It now turns out that this is NOT the case.
Binging Video = Purging Your Stash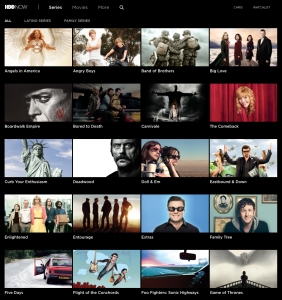 Over Thanksgiving we settled down to enjoy a night of HBO Now streamed to our Apple TV, with a hotspot generated by our iPad on T-Mobile.
We did some testing with Binge On enabled and disabled, and the video quality was still perfectly fine even downscaled to 480p - and the overall experience was fabulous.
Until midway through an episode of True Blood, when everything ground to a jarring halt.
Our iPad had an alert letting us know that our monthly high-speed data allotment had been entirely used up, and we discovered that the night of binging had also consumed our entire accumulated Data Stash of rollover data as well.
Woah!?!?
We contacted T-Mobile support and they were able to restore our data, but we soon began to hear from more and more people who were encountering similar issues.
Had Binge On launched half-baked and buggy, or was there some fundamental problem?
It seemed like most (but not all) of those having unexplained data usage issues were streaming over a hotspot, so was that the common cause?
We reached out again to T-Mobile press relations, and at last today recieved an official statement in response.
T-Mobile: Binge On Limited to "Supported Devices"
It turns out that Binge On works just fine while tethering - but only if you are streaming to a laptop, desktop, tablet, or handset.
Smart TVs, set-top boxes, and gaming systems are NOT supported.
Here is T-Mobile's official clarification:
With Binge On, video from included providers never touches your high speed data allotment if you are tethering to a laptop, desktop, tablet, or handset.

Customers who may have used up their high-speed data by tethering to unsupported devices, like some smart TVs or gaming consoles, can contact T-Mobile customer service, and we will work to make things right for them.

For more information about how Binge On works including a list of supported devices for tethering, customers may visit www.t-mobile.com/bingeon.
T-Mobile has updated the Binge On FAQ's with some further information:


For those hoping to build a mobile media system revolving around a T-Mobile hotspot, this is sad news indeed.
Unlimited Binging To The Big Screen via HDMI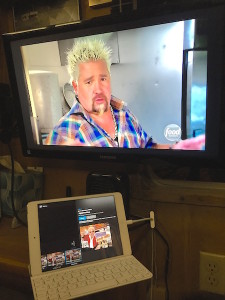 Though you may not be able to Binge via an Apple TV, Chromecast or Roku, you CAN still watch as much T-Mobile powered video as you want on any big screen by hooking up your phone or tablet directly to it with an HDMI output cable.
With Apple iOS devices it is easy - Apple's Lightning Digital AV Adapter works with all current iPhones and iPads and is directly supported by many apps to give you a dedicated video output over HDMI, all while enabling a separate view of the control panel on your phone or tablet.
In the Android world - HDMI compatibility is a bit more hit or miss. Look for MHL (Mobile High-Definition Link) support, which allows for MicroUSB to HDMI interface cables to be used, and check for compatibility issues with your particular smartphone.
For most Samsung phones - the official Samsung HDMI adapter is a solid way to go. There are also very highly rated options that integrate the MHL adapter into a long HDMI cable, perfect for leaving your phone accessible while plugged into the TV.
The overall experience may be nowhere nearly as nice as directly using an Apple TV or Roku, but at least you can still get your binge on with no limitations.
And a bonus - if you have T-Mobile unlimited data plan on a smartphone, you can binge via HDMI out with Binge On turned off, unlocking unlimited full-HD resolution video instead of downscaled 480p!
Hope For The Future?


Even with this newly discovered limitation, Binge On is still a great deal for media-hungry nomads.
T-Mobile has told us it "may add support for additional devices in the future" - so perhaps binging straight to a set top box may be supported someday.
If you'd like to see this enabled, Tweet to T-Mobile CEO John Legere and let him know that you want to binge on your big screen!
And if you've been burned buying a T-Mobile hotspot that you no longer need, or have used up your data stash while binging to an unsupported device - contact T-Mobile support. So far, they have been very good about fixing problems with a smile.
If only this limitation didn't exist, and they didn't have to...
UPDATE: T-Mobile just sent us a further clarification that this is NOT a policy decision to intentionally block these devices, but rather a technical issue.
One more thing to clarify for you. These devices are not currently supported because of the way they receive video streams, which makes it difficult to distinguish the content from other data traffic. It's not a policy decision.
We've seen reports that seem to confirm that streaming to devices like an Apple TV can be hit or miss with Binge On. Sometimes watching a supported service can rapidly devour all your plan data, and other times supported services are properly streamed for free.
Hopefully T-Mobile will be able to work through the technical issues so that it can identify video traffic more reliably streamed to set top boxes and smart TVs, but I imagine adding new services like YouTube to the Binge On list is probably a bit of a higher priority.
Until T-Mobile fixes this - be careful with your Binging!
Further Reading: