A well funded startup company Starry decloaked today - announcing plans to build a "radical new Internet service" promising wireless speeds of up to a gigabit per second, with no contracts, usage limits, or data caps of any sort.
It sounds miraculous - and the high-frequency wireless technology that Starry is pioneering is indeed pretty awesome stuff.
But before you get too excited...
Starry is NOT at all appropriate for RVers who are mobile in any fashion.
Starry Point is Point to Point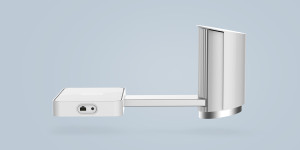 Starry is NOT a new cellular service that supports devices in motion, or even wide area coverage.
It is rather a next-generation fixed wireless service, more commonly known as a WISP (wireless Internet Service Provider), where a central base station beams signals directly to fixed directional antennas mounted on the homes of customers receiving service.
Traditional WISPs usually require professional installation to carefully aim and calibrate the receiving antennas, and offer speeds only a fraction of the gigabit performance Starry is promising.
Starry on the other hand aims to offer customers a smart "Starry Point" receiver that can be self-installed in a window, with internal electronics that can tune in optimal signals without precise aiming.
But...
Though professional installation will not be required, you still need to have line of sight between the "Starry Beam" base station installed on the roof of a nearby building (maximum range seems to be one mile or so) and the "Starry Point" located in a window in your home.
Any obstructions at all will block the high-frequency millimeter wave signals Starry is using - walls, buildings, trees, or even a pane of glass. Potentially even a heavy rainstorm could knock the Internet offline.
And if you relocate to someplace else - you will no longer have service at all unless you are within sight of another Starry Beam base station.
In other words - WISPs and mobility are not generally compatible.
Getting Starry - Costs & Availability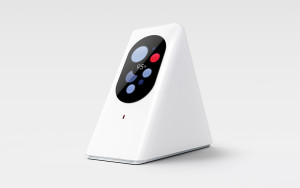 Starry has not revealed any pricing information for the Starry Internet service yet, other than to say that it intends to substantially undercut entrenched cabled internet providers.
Starry Internet will be launching initially only in the Boston area in the summer of 2016, with other cities slated to come later - with an eventual goal of nationwide service.
But even once Starry comes to a town or a city near you - service availability will depend on what roofs have Starry Beam base stations installed, and whether or not you have a window facing in the right direction.
Expect Starry to focus on serving core urban areas with lots of potential customers, with suburban and rural areas unlikely to get service initially - if at all.
In other words - it will be a rare RVer that will be in just the right place to be able to take advantage of Starry Internet. And finding a way to take advantage of Starry will only make sense for people who are staying in a location for an extended period of time.
But... I can imagine a future where some RV Parks might be able to take advantage of Starry to provide a faster backhaul for their own local Wi-Fi networks.
We all can agree - the more options for fast affordable internet available, the better.