For RVers who are interested in having a Sprint option on board, some new options are now shipping this week.
Karma Pre-Ordered Hotspots Now Shipping
Karma, a unique mobile virtual network operator (MVNO) who offers a mobile hotspot where you can purchase data that NEVER expires, announced their new LTE Sprint based plan last fall and had many delays.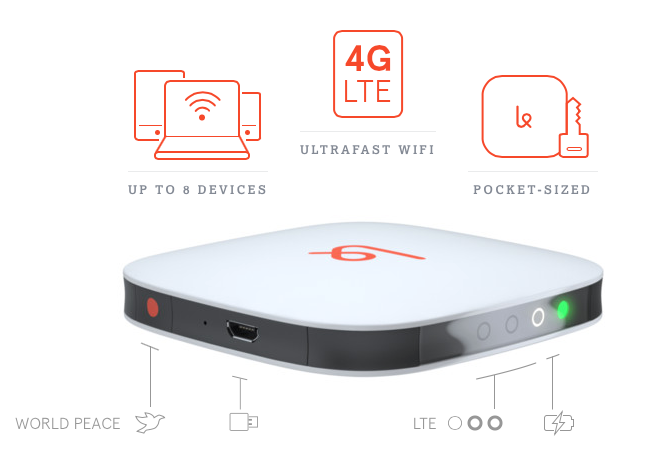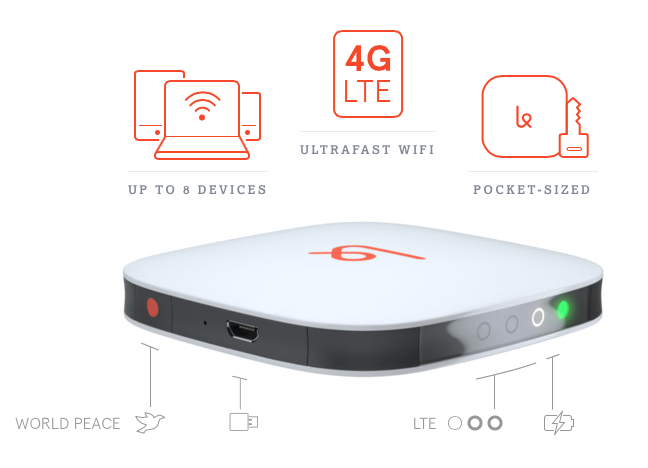 They are finally shipping pre-orders starting this week.
According to their announcement they will be shipping out orders in waves, to make sure that all systems are functioning. All orders that were received up until yesterday are promised to be delivered within 45 days.
Data costs $99 for 10GB, or $14/GB if you prefer to pay as you go. But since the data never expires, it makes sense to purchase in bulk. There are no additional monthly fees. The device works on Sprint's LTE network, and does have fallback to their more extensive 3G network.
Since the data never expires, Karma could make a great compliment as a back-up internet provider when other methods aren't working or you've hit your caps on other sources.
And as the company name implies, Karma is also about sharing. You can choose to share your mobile hotspot. Others can get a free 100mb of data from Karma, and if they sign up for more - you get a bonus added to your account for spreading good karma.
We have one inbound, as do many of our Mobile Internet Aficionados.
To get the service, a $149 device purchase is required upfront, and then you load up as much data as you like. Karma is now taking pre-orders for their next batch, which they say they should start shipping in 6-8 weeks.
Boost Mobile - 10GB for $50/month
Another MVNO, Boost Mobile, also announced this week their new mobile hotspot based on the Sprint LTE Network.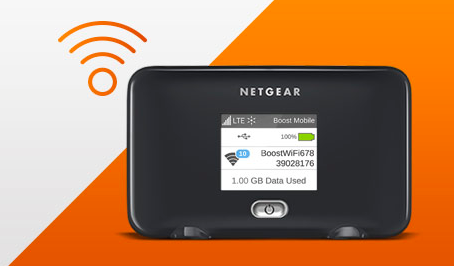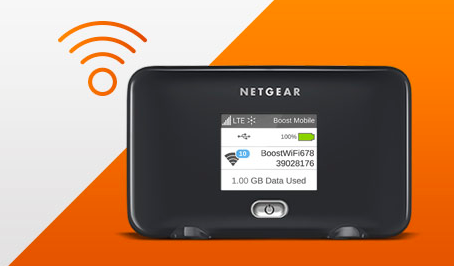 With their deal, you purchase a new Netgear Fuze for $49.99 upfront, and then pay $50 per month for 10GB of data. The data does not rollover month to month, so it's a use it or lose it proposition.
The device can only operate on Sprint's LTE network, and video streaming is supported - but is however throttled down to 3G speeds (meaning HD video streaming is unlikely).
But for those who know they'll use the data, it can be a great option if you want Sprint in your mobile internet arsenal.
It's a no-contract plan, so if you don't need the service in a month you can turn it off. Or you can drop back to a 1.5GB per month for $25.
You can now purchase the device online at BoostMobile.com, or in Best Buy stores. Availability will be rolling out to other Boost Mobile vendors in the coming months.
Is Sprint Worthwhile for RVers?
Sprint's network can be quite lacking compared to Verizon and AT&T, and generally only usable in more urban areas and along interstates. They have been aggressively rolling out their LTE network, but it still has a long ways to go to keep up with the competition.
We generally don't recommend Sprint as a primary carrier for mobile RVers, but can be a worthwhile secondary compliment.
The Four Major US Carriers – Which is Best for RVers?