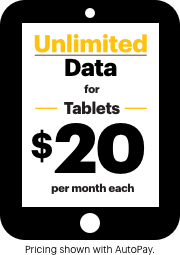 Copying the $20 unlimited tablet plan T-Mobile rolled out in August, Sprint on Friday rolled out a very similar unlimited tablet plan of its own.
And just like on T-Mobile - the $20/mo tablet line pricing applies only if you also already have a voice line. If you only want a tablet plan (without a voice line), it will cost you $70/month.
But if you do have a Sprint voice line (of any size), an extra $20/mo for an unlimited tablet line that includes 5GB of shareable tethering data is a very good deal indeed.
The only downside, as usual, is Sprint's network.
Sprint's Unlimited Optimizations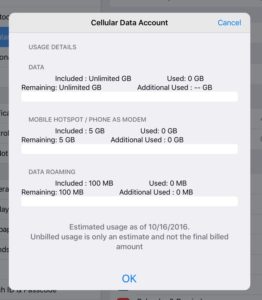 Like Sprint's new Unlimited Freedom smartphone plans, the new tablet plan is "mobile optimized" to keep usage under control.
Sprint describes the plan this way:
"Enjoy unlimited mobile-optimized streaming videos, gaming and music. And, unlimited 4G LTE data for most everything else."
The fine print explains the mobile optimization this way:
"Video streams at up to 480p+ resolution, music at up to 500kbps, streaming gaming at up to 2mbps. Data deprioritization applies during times of congestion. All while on the Sprint Network."
For most users, these limitations will be relatively easy to live with. But if you do want HD video streaming, the tablet plan does NOT seemingly have access the to the same "Premium" upgrade to 1080p video for an additional $20/mo that is offered on Sprint's smartphone plans.
Also - you get unlimited data ONLY on Sprint's native network. If you are roaming onto a partner network (a huge percentage of Sprint's rural coverage) you will be cut off after just 100MB/mo!
Sprint's usual "deprioitization" also applies - meaning that lines that have used over 23GB in the current month will be slowed down, but only on congested towers.
The other bit of fine print to be aware of - all Sprint's current advertised plan pricing assumes that you have set your bill up for autopay. You will pay $5/mo more per line if you have not.
UPDATE (10/18): Sprint has announced that you will indeed be able to add "Premium" unlimited streaming to this tablet plan:
"Customers can choose to add premium resolution streaming for an additional $20/line/month that includes HD-quality streaming videos at up to 1080p+, HD music streaming at up to 1.5Mbps, and online gaming at up to 8Mbps."
Minimal Phone Plan, Maximized Tablet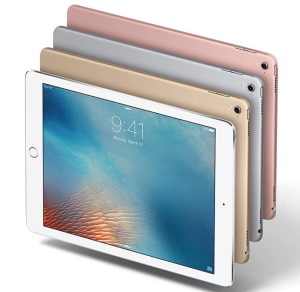 If you do not have a voice line with Sprint, the unlimited tablet plan can still be purchased for $70/mo - incurring an extra $50/mo charge.
But...
Sprint's most basic smartphone plan is just $40/mo - and we have confirmed that this 1GB/mo basic phone plan does indeed qualify for the new tablet plan.
So rather than spend $70/mo for a tablet-only plan, you can get a Sprint phone SIM activated in a compatible phone (handy for emergencies or for free calls in Canada / Mexico) and also tablet service - for a total monthly cost of $60/mo.
And between the two lines - you will have 6GB of tetherable data to share.
If you are looking to add Sprint as an additional backup carrier to your connectivity arsenal, this is a relatively affordable way to do it.
TIP: Unless you know you are going to be solidly in Sprint native coverage areas, our advice to most RVers remains to avoid Sprint as a primary carrier - and even as a secondary backup carrier we very often still find Sprint to be lacking. But if you are going to be in strong Sprint areas, these no-contract plans are a good way to have yet another connectivity option on board.
Further Reading: