Here at RVMobileInternet.com we always have our ears and eyes out looking for great content to share with our readers about mobile internet topics.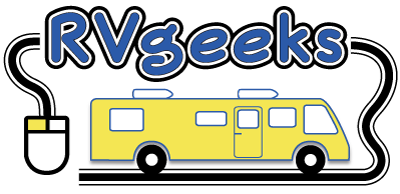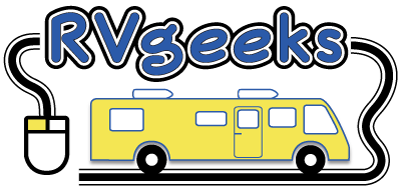 If you've never heard of The RV Geeks, we highly recommend you check them out. They have become YouTube's Top DIY RV Tips resource - creating lots of great step-by-step instructional videos on topics ranging from tire inflation, RV maintenance to windshield cleaning.
Later this week they are debuting their latest video, and it's detailing the installation of their WiFiRanger Elite package. As this is a package we frequently recommend to those wanting a well integrated setup for WiFi extending, cellular data access and routing - they gave us a sneak peak.
We liked the video so much, that they also are allowing us to give you access to the video even before they release it to their viewers.
If you're looking for tips on how to properly install an antenna on the roof of your RV or how to physically setup a WiFiRanger, we highly recommend checking this video out:
Bonus: Join us LIVE for a Video Chat with The RV Geeks!
As a special bonus, we are hanging out with Peter and John (the voices behind those installation hands in the video) this week - and they've graciously offered to join us on camera for our next live member video event.
We'll be presenting on 'Installing Antennas on your RV Roof' and taking questions from our members.
What: 'Installing Antennas on your RV Roof' - presentation and Q&A session with Chris & Cherie of RVMobileInternet.com/Technomadia.com and Peter & John of TheRVGeeks.com.

When: Saturday, July 18 - 2pm PDT / 5pm EDT
This live video event is one of the many special perks we include for our Mobile Internet Aficionado members. If you can't make it live, we will be archiving this video event - it'll first be available to members, then released publicly later.
If you'd like to join in live and have your questions answered by us and The RV Geeks, be sure to join by Saturday afternoon. We've given Peter & John a special discount code for their readers to save $5 off membership - so check out their latest blog post to get it (and subscribe to their great content while you're there!)
Related Articles:
Comparison: Cellular & WiFi as WAN Routers (WiFiRanger, Pepwave, Cradlepoint, MaxxFi)
WiFi Capture Device Testing: WaveWiFi Rogue Wave vs WiFiRanger MobileTi & Pepwave SoHo