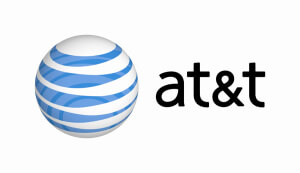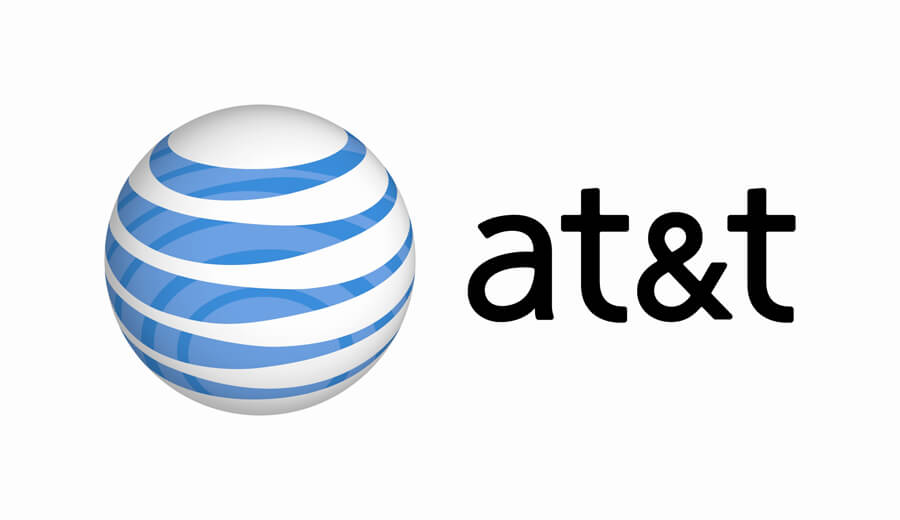 Starting Sunday, September 28 - new and existing AT&T customers with large data plans will be able to get DOUBLE the data for the same price. The promotion is available for the asking through the end of October 2014.
Any Mobile Share Value Plan with 15GB or more data can be doubled for the same cost. And you can keep the promotional data for as long as you want - it does not expire. And all of the data can be used on any device on the shared plan and tethered/hotspotted to be used with laptops, tablets and other devices.
However, if you want to later change your plan - you will only be able to choose from the then current plans. So choose wisely now how much data you'd like to ideally have each month, as you will lose your ability to switch around your data cap monthly AND keep the doubled data.
The prices get really attractive at the 20GB (doubled to 40GB) level and up. At $150 for 40GB of data, that makes the price $3.75/GB. Of course, you have to also add on per device access charges (ranging from $10-40 per device depending on type and contract status), and taxes & fees. But an exceptional deal.
AT&T recently announced it is ahead of schedule on its roll out of LTE, reaching over 300 million people. Rootmetrics recently rated them a close second to Verizon in terms of reliability. This makes AT&T a very worthwhile consideration as not only a secondary carrier, but primary, for RVers who need nationwide access.
With prices like these for those who need a lot of bandwidth, AT&T now becomes a really worthwhile contender, or addition to, a Verizon based Millenicom plan. For comparison, 40GB of data on Millenicom would cost $179.98.
Having ourselves traveled with a combination of Verizon and AT&T for a couple years, we strongly recommend the combined coverage footprint for those who need maximum coverage.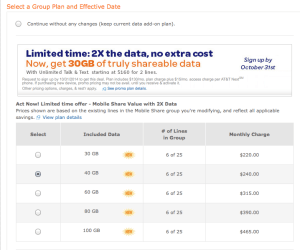 If you'd like to take advantage of this promotion, you'll need to contact AT&T to either setup a new account, or adjust your existing account. Existing customers will not automatically get this deal, and do have to ask for it by the end of October. The option is available online when you click to modify your plan, or you can go to an AT&T store or call.
We're keeping our eyes and ears peeled for any reaction from the other carriers to this AT&T announcement.