Peplink released vs 8.2.1 of their firmware for their Pepwave routers with mostly minor updates, but one that might confuse members is that they have renamed their SpeedFusion Cloud to SpeedFusion Connect.

Once you update the firmware, you will notice at the top menu that the SpeedFusion Cloud is now called SpeedFusion Connect. Currently nothing has changed functionality wise except the name change and any previous settings you have configured should remain in place.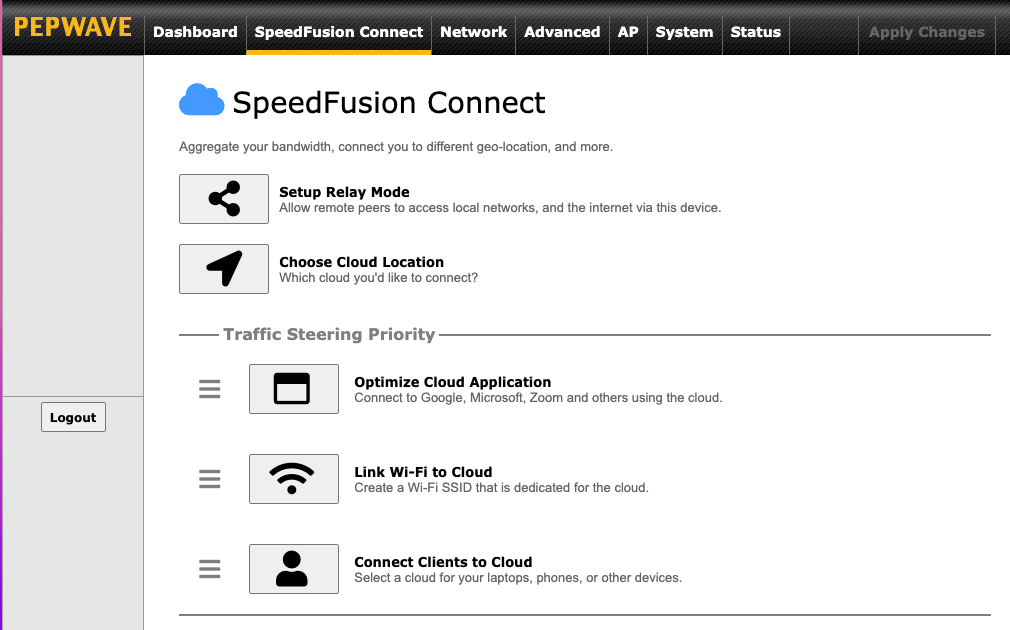 Some other notable fixes include an ethernet bug while using the optional Starlink Ethernet adapter that was discovered on the Max BR1 & Pro series and possibly even affected some other models. This update should hopefully fix the packet loss some customers were experiencing while using this setup.
Another small change is that the weighted bonding should be available to all users even if you don't have a current prime care subscription.
Key Mobile Internet Related Considerations:
SpeedFusion Connect has the same functionality, just a new name
Starlink Ethernet adapter issues should be fixed
Weighted bonding available to users without Prime Care subscription
For more information:
Related Content at the Mobile Internet Resource Center:
Related Updates: