Mobile Internet Overview for RVers & Cruisers
If you travel by RV or boat, internet access might be almost as essential as water, power and sewer. Wi-Fi, cellular or satellite access might be more important.
Keeping online is vital for staying in touch with loved ones, working remotely from home, education, entertainment, travel routing and managing finances.
This guide will give you an overview of the options, as well as an introduction to all we offer here at the Mobile Internet Resource Center.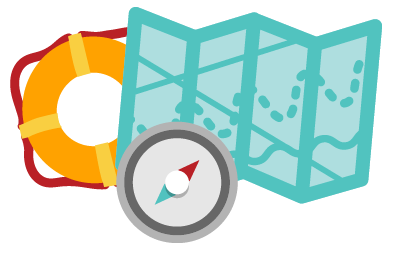 What is the BEST RV Internet Solution?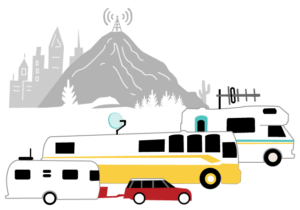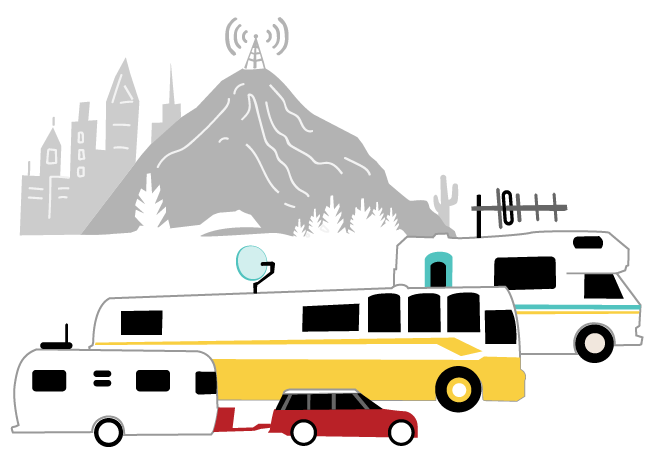 The options for internet in your RV or boat are different than living in a fixed location.
It is not going to always be as easy as plugging into cable like you might be used to at home.
Most mobile options are wireless, which presents new challenges with variable signals and performance.
Can you get online everywhere, reliably, with high speeds, and for cheap? Probably not.

But being online nearly everywhere

and most of the time

for an affordable price is within reach.
We strive to be an unbiased resource for RVers, cruisers and nomads.
We do not resell products, gear, plans or services - and don't have 3rd party advertising or sponsors.
All of our research, testing and content is made possible by our premium members.
This topic is our focus... so you can focus on what drives you.
RV & Boat Mobile Internet Video Overview
Our video recap that goes along this guide with an introduction to cellular data, public Wi-Fi sources and satellite internet - the three options most RVers and cruisers use to keep connected.
The Challenge of Mobile Internet for RVs and Boats
Question: What is the BEST mobile internet option for RVs and boats?

Answer: Whatever works best at your current location.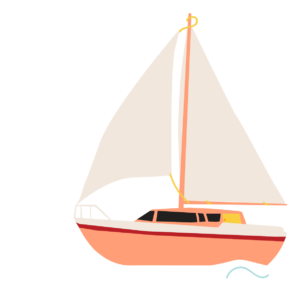 If you're staying in one place for a long period of time - the challenge is finding what works best there and optimizing for it. (We have a guide to Optimizing Mobile Internet Solutions While Stationary to help you if that's your situation.)
Moving locations rather frequently however, presents some unique considerations. And that's our core focus - RV and boat mobile internet.
You need to be prepared for the reality that what gets you online today may not work tomorrow when you move to a new location.
Which means you'll have to weigh how many options are practical for your own personal mobile internet needs.
| Option | Data Caps | Mobile | Cost | Speed | Reliability |
| --- | --- | --- | --- | --- | --- |
| Cable/DSL | High -> Unlimited | Fixed Location | Reasonable | Fast! | Very |
| Cellular | Lots of Options | Wherever there is signal | Can be reasonable | Highly variable | Variable |
| Public Wi-Fi | Often Unlimited | Must be close to source | Free to Cheap | Highly Variable | Highly Variable |
| Satellite | Unlimited | Where there is clear sky view | Reasonable | REALLY Fast | Mostly, Some Drops |
Did you know that the term 'Wi-Fi' doesn't necessarily mean internet access? It's a networking term.

To learn more, here's our quick guide to understanding these basics:
There is currently no one-size-fits all best solution for RV or boat internet.
Heck, there's not even a handful of solutions that we could categorize by Full-Timer, Part-Timers, Boondocking, Remote Worker or TV & Video Streaming setups. And even if we could, the options change all of the time.
And that's what this resource center is dedicated to helping with our news articles, guides, classrooms, videos and gear center research.
Each traveler usually ends up with a different approach that best fits their travel style, internet needs, technical comfort level and budget. You're going to have to do some homework to understand your unique needs, the challenges of mobile internet and the options available.
Someone who needs to work remotely with several hours of Zoom video meetings while moving amongst boondocking spots every few days is going to have a very different solution than someone who just wants to stream Netflix & check e-mail while staying in urban RV parks for a season.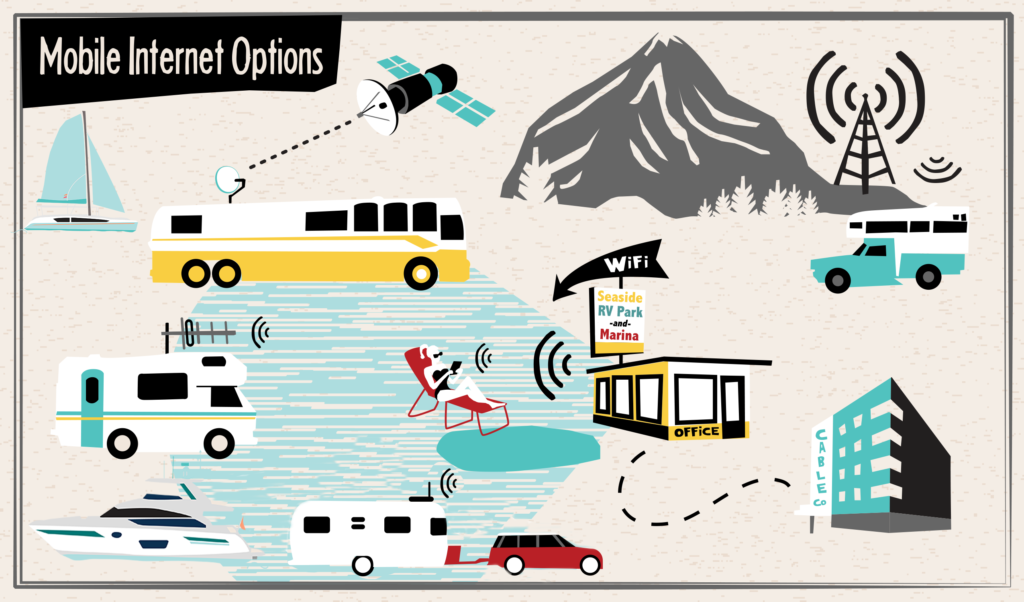 The key to successfully getting a reliable internet connect in your RV or boat is having multiple options to try at each new location you travel to, and knowing how to use them.
We call this a Mobile Internet Arsenal - the tools you carry with you.
It might consist of multiple cellular carriers, hotspots, smarpthones, tablets, routers, antennas, boosters, Starlink satellite and maybe even long range Wi-Fi equipment. And the costs can add up, as can the complexity trying to bring them all together.
See our Assessing Your RV Mobile Internet Needs Guide for a list of the questions you should answer first before deciding on your unique setup.

And follow up with our The Importance of Mobile Internet Redundancy guide for more on building a setup with back-up options to help keep you connected.
Primary RV & Boat Mobile Internet Options
This section will overview the primary ways RVers and cruisers keep online. Use the buttons below to skip to the different sections as you like.
Cellular WiFi Satellite Alternatives
Cellular Data as RV & Boat Internet
Many RVers and cruisers depend on cellular data as the core of their mobile internet solution.
It's truly mobile, can be extremely fast (sometimes even faster than cable modems!), doesn't use a lot of power and is much more secure & reliable than public Wi-Fi hotspots.
It works using the same technology that allows you to talk & text and look-up restaraunt reviews on your smartphone.
Cellular allows you access to the internet anywhere your smartphone, tablet, hotspot or router can get a cellular signal from your carrier.
To utilize this option, you'll need to choose which carriers work best for your travel plans, which plans will provide the data you need and what equipment to purchase.
Picking Your Cellular Carrier(s)
First, you'll need to choose which carrier, or carriers, you'll utilize.
You need to pick carriers & data plans well suited for all the places you plan to go.

For those that rely on cellular data for their mobile connectivity, we generally recommend having at least two carriers with suitable data plans on board. Redudancy is key!
All of the carriers have widespread coverage maps. But they vary at the local level and in their current roll-out of 5G technology.
In the USA, the current four major nationwide carriers are:
T-Mobile - Long the third largest carrier, T-Mobile's coverage has increased substantially after their acquisition of Sprint and they are leading the race with long & mid-band 5G.
Verizon - Has the most nationwide LTE coverage, and is usually a top pick for travelers, although frequently congested. Their fast 5G mid-band coverage is being actively deployed in 2023.
AT&T - Close second to Verizon in terms of LTE coverage but also generally less congested. Their 5G long range coverage beats Verizon's and their mid-band 5G is just starting to be deployed in 2023.
Dish - The newest carrier, Dish's Project Genesis 5G network currently covers about 20% of the country, but roams onto AT&T and T-Mobile.
Coverage Map Comparison
Below is a quick comparison of the major carrier's native LTE & 5G (the darker color) coverage maps, taken from the July 2023 HD Map update from our app, Coverage?, and for Dish, from their Project Genesis website:
For more on the carriers for RVers & Cruisers:
Guide to the Major U.S. Cellular Carriers

Got Coverage?


Although you can go to each carrier's maps online to scout out ahead, we decided to make it even easier.

We wrote an app for that!

Coverage? overlays the carrier's coverage maps so you can create a personalized map to better plan your travels around connectivity! It also has integrated SpeedTest® from Ookla® to save your performance results to better plan future travels and update campground/marina reviews.

While the carrier's maps may be 'optimistic' at times, using the carrier's maps is a great complement to also checking site-specific crowdsourced resources.

For more:
Tips for Travel Planning Around Connectivity

The maps are stored on device, so you don't need to have coverage to find out which direction to head. Get the app now for Android or iOS:

Picking Your Cellular Data Plans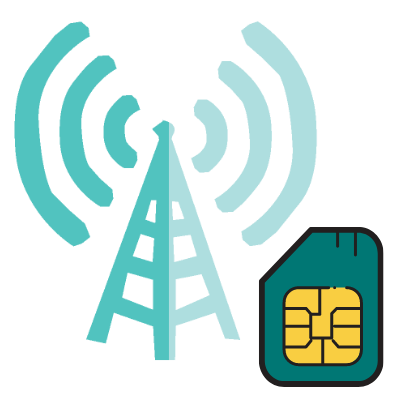 Each carrier offers different data plans - but the options can quickly become overwhelming. Plans authorized for mobility are designed for their more typical customers, someone who has cable or DSL internet at home, and is just needing data when away from home.
All of the carriers also offer very affordable wireless home internet data plans, however none of them are officially authorized for use away from your registered service address (although there's currently no enforcement).
For RVers and cruisers however, our cellular data is likely to BE our home internet connection while we're traveling. That means data only plans for hotspot devices or routers, or smarpthone plans that enable a lot of mobile hotspot usage are critically important for getting our devices online.
Mobile hotspot is what allows you to use your cellular connection to get laptops, tablets, streaming devices and other gear online by creating a private Wi-Fi or wired network.

And the carriers tend to restrict this sort of use because they don't have capacity everywhere.
We focus a lot on this topic, here's some recommended guides to help you dive deeper:
Picking Your Gear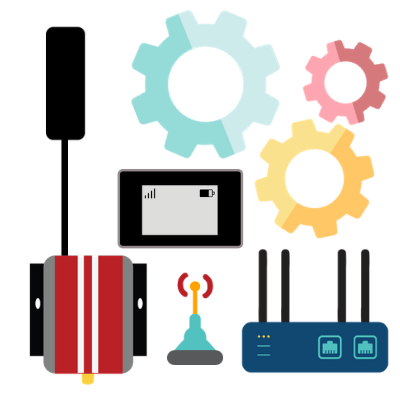 There's a wide range of gear for using cellular signal as a mobile internet solution - from hotspotting off your smartphone, dedicated data devices to using a cellular enabled tablet.
You might have heard terms like Mifi or Jetpack, which are mobile hotspot devices that take cellular signal and create your own private Wi-Fi network. There's also higher end routers and roof mounted RV & boat specific gear.
And then to complicate matters further, you have to consider how you can optimize your cellular signal to get usable speeds. Antennas & boosters can help as you travel to different locations and encounter wide ranging signal conditions.
It can quickly become confusing to select the right gear for your needs.
Here's some further resources we offer to help you decide:
Cellular WiFi Satellite Alternatives
---
Public & Campground/Marina Wi-Fi as an RV Internet Source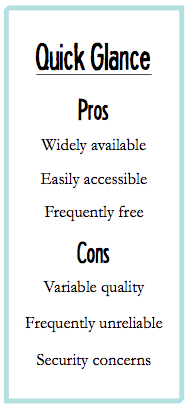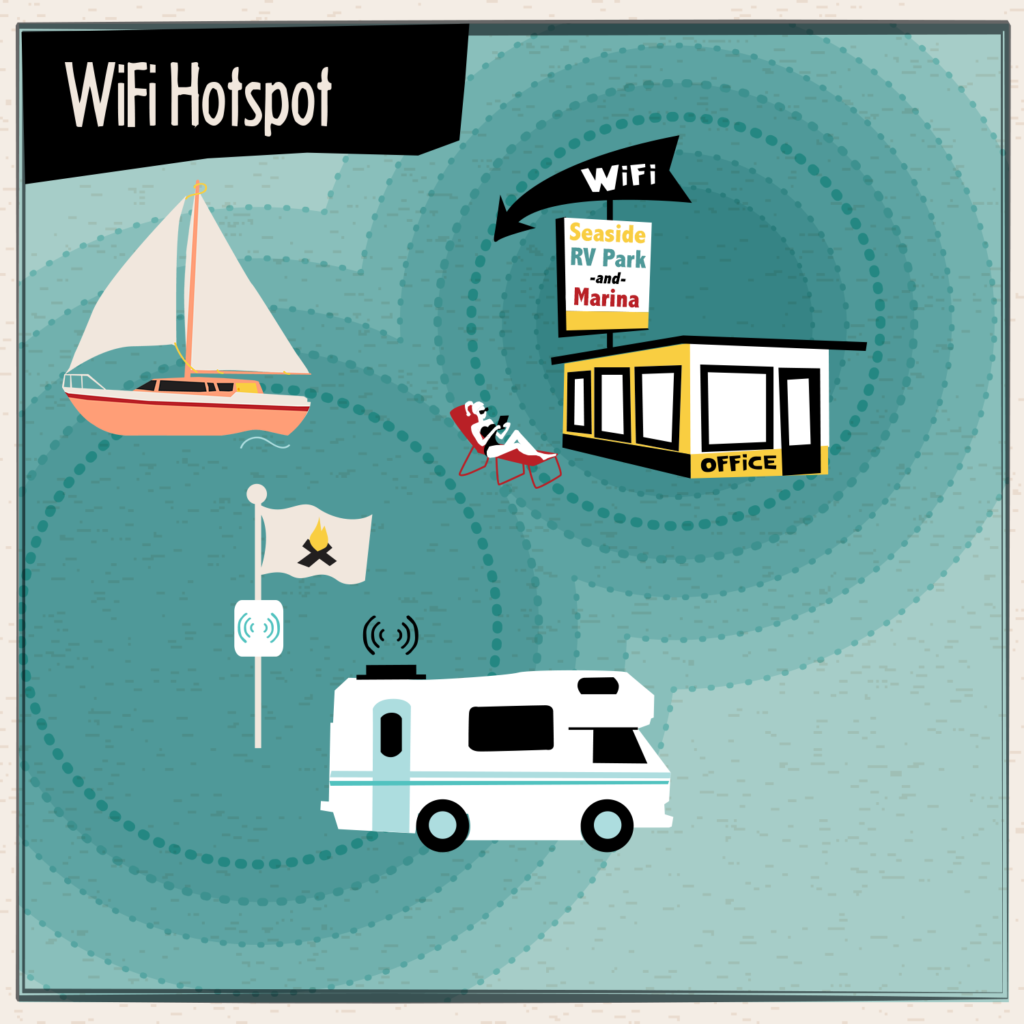 Often the cheapest, and easiest way to get online is to use public Wi-Fi networks.
Many libraries, coffee shops, RV parks, marinas, stores, breweries, motels, municipal parks, and even fast food restaurants offer free Wi-Fi.
There are also plenty of paid Wi-Fi networks to be found, such as Boingo and Xfinity.
Though Wi-Fi has the potential to be crazy fast, shared public networks can be very slow.
A public Wi-Fi hotspot is highly dependent upon how many people are sharing that connection.
More often than not these Wi-Fi sources can disappointedly slow or glitchy.
Campground & Marina Wi-Fi Realities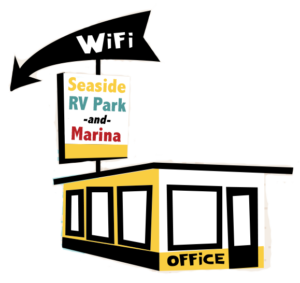 Although you would think that an RV Park that advertises "Free WiFi" would have worthwhile internet access, this is often not the case.
Generally, if the Wi-Fi is managed decently enough, RV park or marina Wi-Fi might be good enough for checking email and doing some basic surfing.
Think about what would happen if a park ran a garden hose to fill everyone's water tank at once. By the time the water flow reached you, you'd just get a trickle.
Unfortunately, that's what happens with internet - many RV parks and marinas only have a small internet pipe coming into their park. Not enough to meet everyone's desires.
However, things are improving as more marinas & campgrounds upgrade their infrastructre - so you may encounter usable Wi-Fi in your travels. And then you may just be parked too far away to get a strong enough signal. If that's the case, there is Wi-Fi extending gear to help.
The Wi-Fi Worthiness Test

Before investing in Wi-Fi extending gear, take your laptop or tablet closer to the access point (that's the location were the Wi-Fi signal is being broadcast from - usually by the office, laundromat or for a well planned network, antennas mounted throughout the campground or marina).

Your signal will probably improve (5 bars instead of 1), but do some speed tests and surfing - does your experience improve? If it does, then an extender might help you bring that performance back to your RV or boat.

If it doesn't improve, then the Wi-Fi provided at this location likely isn't suitable to begin with... and no amount of gear you install is going to help.
For More Information:
Cellular WiFi Satellite Alternatives
---
Satellite Internet for RV & Boat Mobile Internet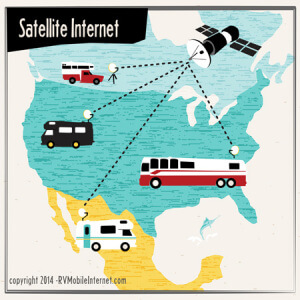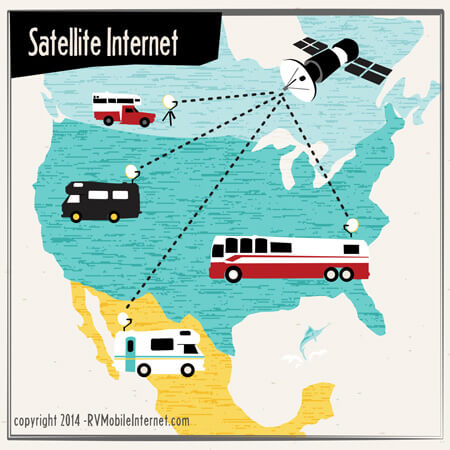 There is something magical and futuristic about being connected in the absolute middle of nowhere and getting your internet connection from space.
Low earth orbit satellites are still literally launching to form massive global constellations - but are now a viable option for mobile use and getting connectivity in places previously difficult. Phasing out old school geostationary satellite solutions of the past decades.
SpaceX's Starlink is leading the charge, and currently has options with official portability and even in motion use.
But will come with trade-offs like needing a huge wide open view of the sky (no trees!), carrying & setting up a larger dish, congestion in populated markets and higher power needs than cellular based solutions.
The options for Starlink are rapidly changing, so be sure to check our further resources for the latest.
For more information, our guides:
Starlink for RV & Boat Mobile Internet
Mobile Satellite Internet Resources & Low Earth Orbit Tracking
Cellular WiFi Satellite Alternatives
---
Other Internet Alternatives
With some creativity and compromise, you may find other ways to stay online that include:
For more:
Subscribe to our FREE Monthly Newsletter!
Mobile Internet Tips

News Story Recaps

Announcements of New Content
Explore the Resource Center
Join our 'Library Desk':
Internet for RVers & Cruisers Facebook Group
We cross post news articles and guides, and can help point you in the right direction to our content here on the resource center.
It is with gratitude to our premium members that we're able to offer our free content - and for that, they also have access our private Q&A areas for more in-depth guidance.
The MIA is our premium membership - designed for those who consider mobile internet an important part of their lifestyle.
In thanks for making content like this possible, we offer a bunch of additional perks. From interactive guidance, in-depth member exclusive content, discounts, alerts, classroom and more.
We totally understand that a membership isn't right for everyone.
However you can still support this content with our supporter level for just $25/year.
With our gratitude, you'll get access to all our free content without the 'nags'.

Stay In the Know
We're constantly tracking the industry and analyzing new developments for mobile travelers. If you'd like to receive updates, we offer several ways: