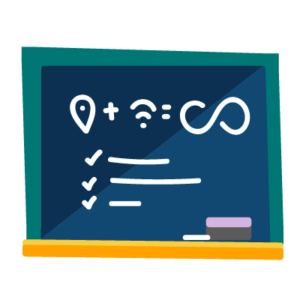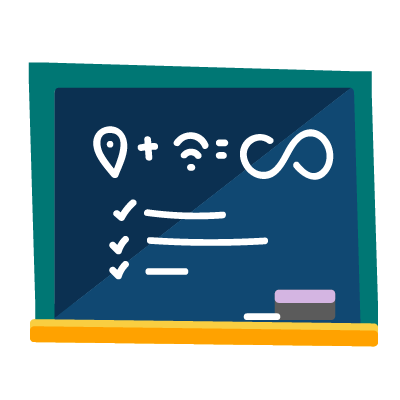 Welcome to the Mobile Internet Video Course
Updated for mid-2022!
This course has been developed by the Mobile Internet Resource Center to help you build a foundation of understating your mobile internet needs and the options out there. As of late June 2022, we have refreshed the course to stay up to date with the latest in 5G, Starlink and mobile routers.
The course is integrated into the rest of our always updated content to help you take that foundation to select your right setup of gear and data plans. Students also get access to interactive areas for guidance from our staff, including special Student Workshops (register within the course).
About the Mobile Internet Video Course
There is no 'best mobile internet' setup.
There's not even a few best setups.
All of our needs are different - our travel style, what we need to do online, our budget and our technical comfort level.
And not to mention - the options are changing all the time!
We have developed this course after many years of helping thousands of RVers and cruisers assemble their ideal mobile internet setup and tracking this rapidly evolving industry.
We've designed the course to break down mobile internet topics into non-technical language - explaining things casually with examples & illustrations.
The course is intentionally focused on high level theory - so that it stays evergreen.
The course then integrates in with our constantly updated guides, gear center entries and other resources so you can effectively research the current options. The course can only be added on to a full MIA membership, so you have full access to our extensive library of content and community areas for interactive guidance. Access to special student workshops is included to work directly with our team to answer your questions.
By the end of this series, you will have a foundation for understanding your unique needs, the core technologies, how to evaluate the options out there now and .. into the future.
What Our Students Are Saying
Using the video and following the content from the University, provided order and proper sequencing of a vast amount of data that I generally found very educational. I have invested near 2 days listening and re-listening and find there are worthwhile subtleties scattered thru-out the content. At least now I feel my questions can make sense and hope the answers find a place in my scattered understanding. Ultimately I want a workable system based on realistic objectives.
Thank you, MIRC.
Phil Dopson
N/A
I was and am still completely blown away by this course. I am pretty tech savvy but this was mostly new to me. After doing a bunch of reading through the site I decided to take the course which really helped to organize everything in my head and build a plan.
I learned, I laughed, and I appreciate your approach to teaching. You guys are awesome and I am so glad I found your site but most importantly you guys, your team, and the other MIAs!!!!!!
I also finished the course the same day my daughter graduated Kindergarten so it's a double celebration!!!!! :)
Walter Tappe
This is a self-paced course, but we have included features to offer you lots of feedback and interaction.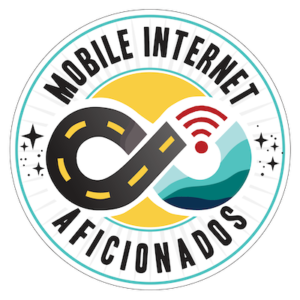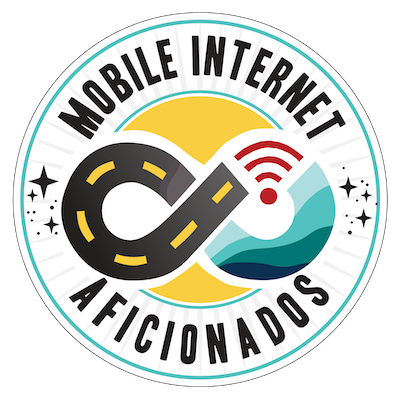 An active MIA membership is required to enroll in this course, and you will retain access to the content of this course for as long as your membership is active.
Membership includes:
In-depth Guides
Product Reviews
Alerts & Newsletters
Vendor Discounts
Forums & Webinars
Understanding your unique mobile internet needs based on your travel style, budget, reliability requirements and more are essential to finding your right solution. This worksheet helps you make sure you're considering all of your factors, and our staff has access to help you during work shops.
There are a few quizzes throughout the course to check your progress. Don't worry, we're not grading and they are totally optional.
Never Alone - Student Workshops & Guidance
Students can attend our interactive video workshops with our staff to get their questions answered during the first 90-days of enrollment. This is addition to our regular member Q&A webinars and guidance in our forums.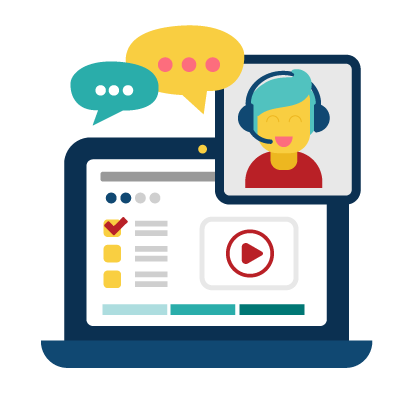 Enroll in the Mobile Internet Video Course

Getting Started Video Course Bundle for just $197
The video course is available as an add-on to a new membership as part of our Getting Started Bundle. Save $29 by adding it on for just $100 with a new membership (regularly $129 to add on to an existing membership.)
We require an active membership so that you have full access to all of our further guides, reviews, interactive assistance and resources to continue your mobile internet journey.
You can also start with just a membership and add the course on later.
Or, save $29 with our bundled option by enrolling in the course at the same time as your new membership.
Take a peak at the topics covered in this course from start to finish :