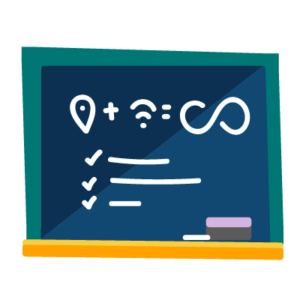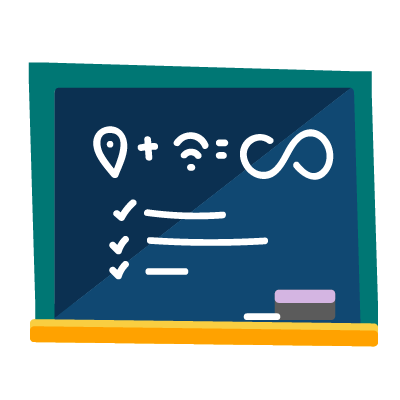 Welcome to the Mobile Internet Video Course
This course has been developed by the Mobile Internet Resource Center to help you build a foundation of understating your mobile internet needs and the options out there.
The course is designed to be as evergreen as possible and is reviewed/updated regularly by our team (last review completed in November 2023). Each lesson is designed to flow into our deeper always updated content to help you take that foundation to select your right setup of gear and data plans.
Students also get access to interactive areas for guidance from our staff, including special Student Workshops (register within the course).
About the Mobile Internet Video Course
There is no 'best mobile internet' setup.
There's not even a few best setups.
All of our needs are different - our travel style, what we need to do online, our budget and our technical comfort level.
And not to mention - the options are changing all the time!
We have developed this course after many years of helping thousands of RVers and cruisers assemble their ideal mobile internet setup and tracking this rapidly evolving industry.
We've designed the course to break down mobile internet topics into non-technical language - explaining things casually with examples & illustrations.
The course is intentionally focused on high level theory - so that it stays evergreen.
The course then integrates in with our constantly updated guides, gear center entries and other resources so you can effectively research the current options. The course can only be added on to a full MIA membership, so you have full access to our extensive library of content and community areas for interactive guidance. Access to special student workshops is included to work directly with our team to answer your questions.
By the end of this series, you will have a foundation for understanding your unique needs, the core technologies, how to evaluate the options out there now and .. into the future.
What Our Students Are Saying
Money and time very well spent on educating me further on mobile internet. Kept the course work short and to the point. Easy to navigate and return to later. Extremely satisfied!
Ed Duprey
My husband and I are about to embark on weeks/months long traveling. Every YouTube RV page, printed resource, and blog we come across recommended this site. We signed up and spent a couple of weeks watching the video course. While overwhelming, we feel like we know so much more than we could have ever learned on our own. And, we know how to navigate the materials on this site, now, to get more information. This is a wonderful service you have provided. I don't think our dream of being mobile could have been realized without this resource (it would have been much more difficult, at least!).
Thank you for this service. :)
Melanie S Rawls
I wanted to thank all the people who work to make this a wonderful experience for us digital nomads. I have learned so much by watching the videos and reading the articles. The amount of information I glean more than pays for my membership which I gladly renew each year.
Kelley Sexton
Biting off portions of the information as you guys have the course set up has been truly transforming. I don't feel at all like a super geek (said with the utmost respect) but I do think I'm going to be able to pull this off; roll with the punches and I think I now have a base of learning upon which to build.
Jennifer Spillane
I "stumbled" across your site while reading forums on the AGLCA site in preparation for our great loop adventure. I have learned so much in the last two days from your website, videos and guides! The information is presented in clear, concise ways so even a non-techie like me can understand it. I was overwhelmed by the prospect of trying to figure out how to get on-line to work while cruising. I now have the questions and basic knowledge to make informed decisions. Your information on cell plans & gear would be helpful for anyone researching a new carrier. Thank you for sharing your knowledge and expertise!
Lisa Hall
I am somewhat of a geek but was more on the side of learning software. I was not all that familiar with hardware and networking technologies. This course has been phenomenal in providing an easy to follow education on all the different connectivity options and differences between them.
Thank you so much for putting this together. Well worth the investment.
Now on to selecting the "arsenal" lol.
Josee Onofrio
Using the video and following the content from the University, provided order and proper sequencing of a vast amount of data that I generally found very educational. I have invested near 2 days listening and re-listening and find there are worthwhile subtleties scattered thru-out the content. At least now I feel my questions can make sense and hope the answers find a place in my scattered understanding. Ultimately I want a workable system based on realistic objectives.
Phil Dopson
If you want true in-depth coverage of Internet Connectivity on the road the best resource for this is the Mobile Internet Resource Center. Chris and Cherie do an outstanding job covering this subject including all the latest updates and changes.
Tony Barth - Stressless Camping
This course has been extremely helpful from the basics to the end setup that my wife and I are using daily. Our business and dream of transitioning to full-time was relying on our ability to have stability in our internet connection. With this course and the support of the forum, we were able to gain confidence in the feasibility of living and working remotely.
We started with the knowledge of, "the internet isn't working, make sure the wire thing is tight or we will have to call" to testing upload and download speeds with multiple carriers, previewing cell service at sites we plan on going, and knowing how to adjusting when cell service is less than optimal. Not saying this is the savviest thing out there but this course brought us to the point where we felt confident enough to purchase, install, use and troubleshoot our entire setup with zero internet experience.
Knowing that Cherie, Chris, Andy, and the rest of the MIA are available, extremely knowledgable, respectful, and responsive, we felt much more relaxed changing to full-time and supported throughout the entirety of this ongoing process. The information alone is worth the price you could save by buying things that might not fit your application or ways to avoid payments that could break your monthly budget.
We would 100% recommend this course because of the independence and peace of mind it has given my wife and me while making the decision on getting the equipment that what would fit our application, how to operate it, and if something goes wrong, which it has, how to adjust and maintain our videoconferencing meetings by having redundancy and alternative ways of getting connected. We are so grateful for the course, Cherie, Chris, Andy and the rest of MIA! Thank you all! Meag and Trev
Trevor
Chris and Cherie lead you through the basics of internet needs then dive into enough of the details to at least let you know what the options are, the pros and cons of each. Each course builds on the past eventually getting into enough detail to speak somewhat intelligently about the technologies. They also do a great job of keeping you up to date on the latest technology and why you may or may not want to go there yet.
J Moore
I was and am still completely blown away by this course. I am pretty tech savvy but this was mostly new to me. After doing a bunch of reading through the site I decided to take the course which really helped to organize everything in my head and build a plan.
I learned, I laughed, and I appreciate your approach to teaching. You guys are awesome and I am so glad I found your site but most importantly you guys, your team, and the other MIAs!!!!!!
I also finished the course the same day my daughter graduated Kindergarten so it's a double celebration!!!!! :)
Walter Tappe
I wanted to become a member to show my appreciation for all of the great videos, and I'm so glad I did. Having access to even more resources and being able to ask questions on the Facebook group are a real bonus.
Don't think determining you mobility system is a one-time thing. As carriers keep adding more prohibitions and as technology constantly changes as well, we all will continue to need support from the excellent MIA team. I'm glad I'm on board!
Ray Robertson
This is a self-paced course, but we have included features to offer you lots of feedback and interaction.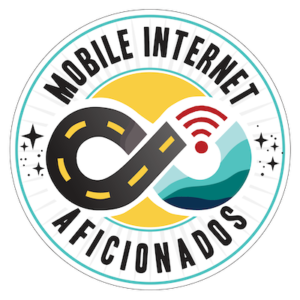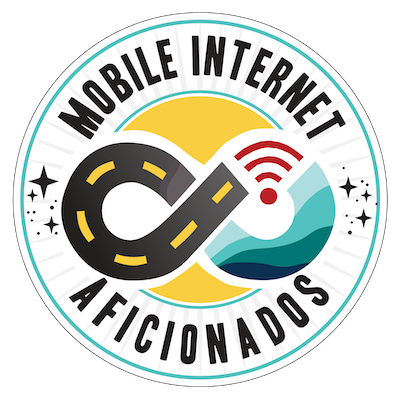 An active MIA membership is required to enroll in this course, and you will retain access to the content of this course for as long as your membership is active.
Membership includes:
In-depth Guides
Product Reviews
Alerts & Newsletters
Vendor Discounts
Forums & Webinars
Understanding your unique mobile internet needs based on your travel style, budget, reliability requirements and more are essential to finding your right solution. This worksheet helps you make sure you're considering all of your factors, and our staff has access to help you during work shops.
There are a few quizzes throughout the course to check your progress. Don't worry, we're not grading and they are totally optional.
Never Alone - Student Workshops & Guidance
Students can attend our interactive video workshops with our staff to get their questions answered during the first 90-days of enrollment. This is addition to our regular member Q&A webinars and guidance in our forums.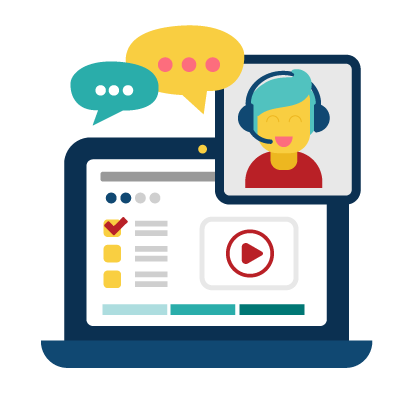 Enroll in the Mobile Internet Video Course

Holiday Promo: Getting Started Video Course + Membership Bundle - Starting at just $149
This course is available as an add-on to our membership. Save $77 by adding video course on to a new membership (regularly $129 to add on to an existing membership). Coupon codes not applicable with this special.
We require an active membership so that you have full access to all of our further guides, reviews, interactive assistance and resources to continue your mobile internet journey.
You can also start with just a membership and add the course on later.
Or, save $77 with our bundled option by enrolling in the course at the same time as your new membership.
Take a peak at the topics covered in this course from start to finish :
Other Mobile Internet Sources - Wi-Fi & Satellite
Help Area: Video Sessions, Contact Us, Playlist