December 1, 2015 Update: At 8:00am MDT this morning, ours and all other OmniLynx services went out. RIP, thanks for the memories.
Apparently, if you are connected with your OmniLynx SIM, Verizon will prompt you to activate a new plan at their current rates. Many of us however have gone on to other unlimited data plans - including Verizon Unlimited Data Plans, exploring T-Mobile Binge On video streaming, or Sprint based unlimited Karma or UnlimitedVille options. From what we know, the 6620 MiFi device is yours to keep. We published a guide to re-using it on other carriers.
Nov 12, 2015 Update: We're starting to get reports of customers having their OmniLynx accounts shut off on dates not aligning with their billing date. One customer reports talking with OmniLynx and being told they are shutting down accounts 'one by one' up until November 30.
In September a few RVers were able to jump on an amazing offer - unlimited Verizon data via a hotspot provided by OmniLynx for $47.75/mo.
The deal was too good to be true - and we warned people not to expect it to last.
And indeed - word has gone out that the party is ending.
Earlier today we got several reports from those who signed up for automatic payment with OmniLynx that their automatic payment profiles have been canceled.
And we just got this email (3:12pm MDT) from OmniLynx confirming that indeed, the entire programming is being shut down entirely at the end of this month:
We regret to inform you that your wireless service will terminate effective November 30, 2015 (the "Termination Date"). This termination of service and any resulting inconvenience has resulted from the service provider, Verizon Wireless ("Verizon") and its decision to discontinue its support of the program. Needless to say, this circumstance is unfortunate and we are disappointed by Verizon's decision – particularly in light of the fact that Verizon publicly endorsed and applauded the Omnilynx program less than one year ago.

As of the Termination Date and in accordance with your terms of service, you will no longer receive wireless services pursuant to the Omnilynx program, and we will no longer accept payment(s) for such services. Balances received in advance of service will be prorated and promptly refunded to you.

Thank you for your support of the OmniLynx program.
What About The Hotspot?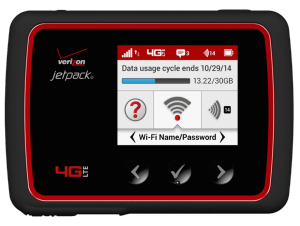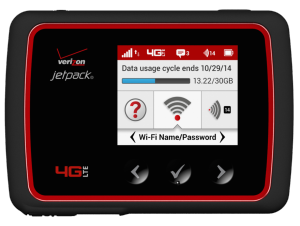 OmniLynx provided all customers with a Verizon 6620L Jetpack mobile hotspot, one of the best Verizon hotspots on the market.
The OmniLynx terms of service made it clear that this hotspot needed to be returned if service was terminated for any reason before 13 full months had past.
But OmniLynx has confirmed via Facebook and email replies that since the program is being terminated, the hotspot does NOT need to be returned.
This is an incredibly good deal, and a wonderful parting gift. This hotspot new from Verizon is $199, and on eBay used models regularly sell well over $100.
It Was Too Good To Be True
We knew OmniLynx was a 'too good to be true' sort of deal - unlimited Verizon data for $47.75/month. The only question really was, how long will it last?
And now we know.
For those who have the plans, it sounds like you can continue utilizing the unlimited data until the end of the month.
These plans were only offered through mid September before OmniLynx was told by Verizon to discontinue opening new accounts. Many who signed up were issued refunds when OmniLynx could not activate the devices.
The OmniLynx program is run by the Huntsville City Schools, and the program with Verizon was originally intended to provide internet access to students and staff. OmniLynx however started marketing the program aggressively to the 'General Public' by opening up a referral program in early September. Not surprisingly, Verizon didn't seem too keen on that.
If you've gotten attached to unlimited Verizon data, there are others options for obtaining a plan:
Navigating Verizon Grandfathered Unlimited Data Plans – Assumption of Liability, Buying & Renting
History of OmniLynx Posts: