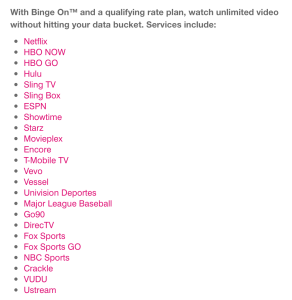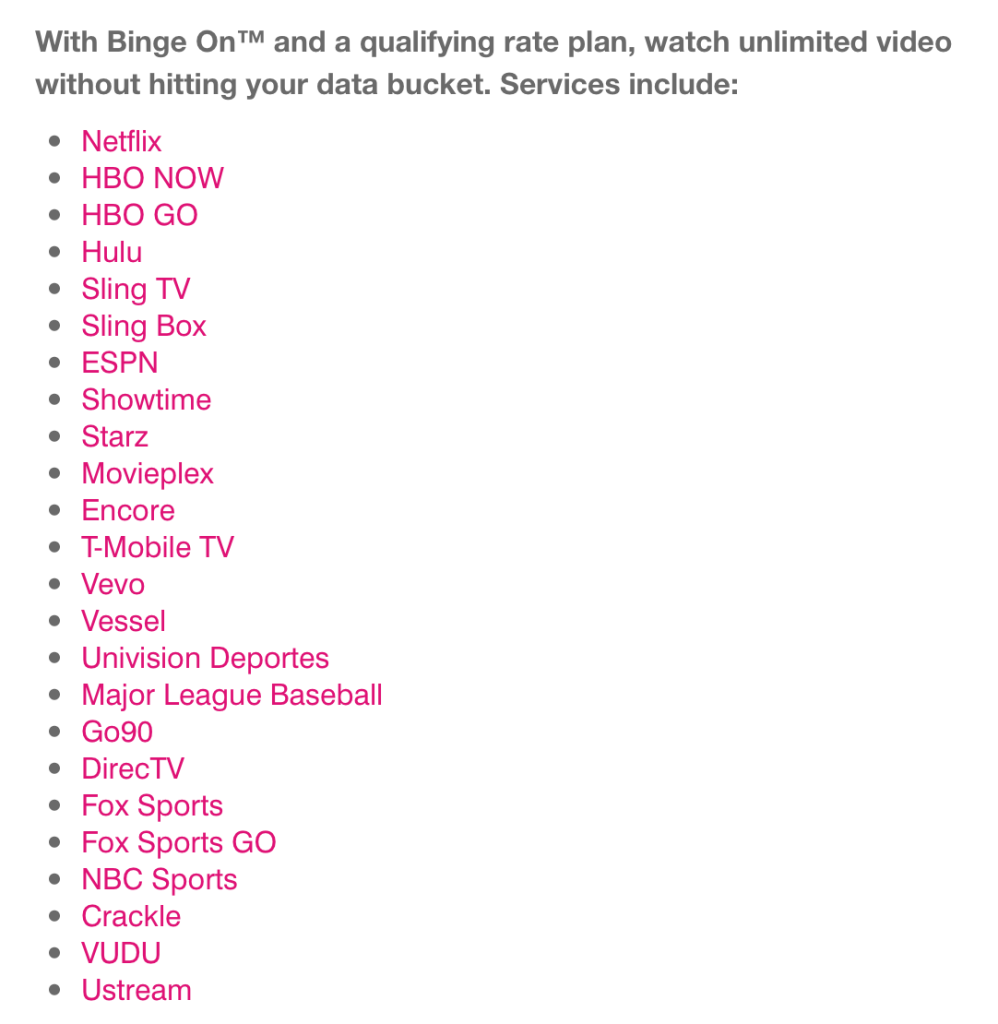 T-Mobile's new "Binge On" feature is one of the best things to ever happen to streaming-starved nomads.
With Binge On - T-Mobile customers can watch an unlimited amount of video streamed from supported video services like HBO and Netflix without it counting against monthly high-speed data limits.
The only catch - with Binge On enabled, video from supported sites is scaled to 480p "DVD Quality" resolution.
Even if you are watching an unsupported site, this video quality downgrading will still apply - potentially allowing you to watch 3x as much video for a given amount of data consumed.
In other words - your data plan can be pushed a lot further in a month, no matter what video sources you watch.
And if you want to watch video in higher resolution, Binge On can be disabled at any time.
It seems like a win for everyone involved.
But some companies are NOT happy with how Binge On has been rolled out.
Binge On - Enabled By Default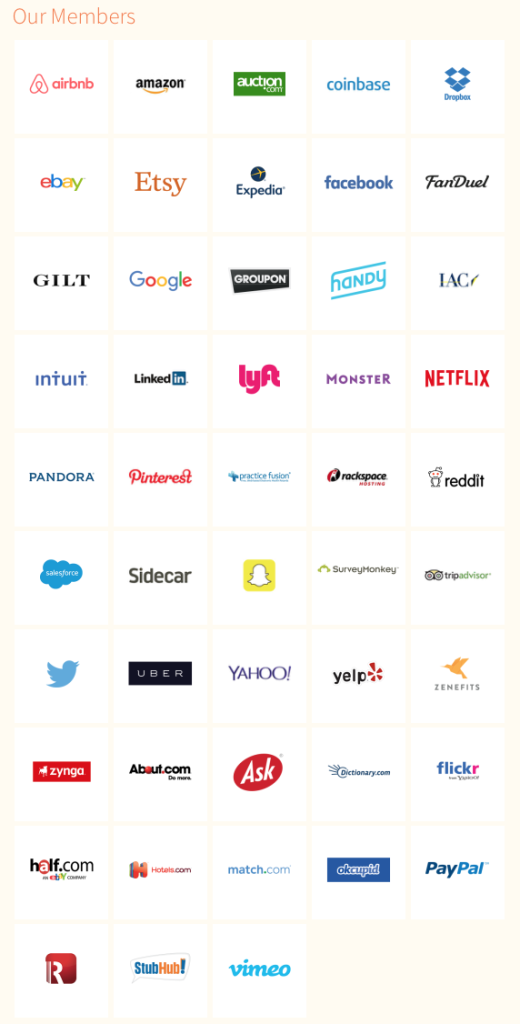 The core issue is that Binge On has been turned on by default for all T-Mobile customers, and customers need to explicitly log in to opt out of getting compressed video streams.
A YouTube spokesperson told the Wall Street Journal today:
"Reducing data charges can be good for users, but it doesn't justify throttling all video services, especially without explicit user consent."
The Internet Association lobbying group backed by Google, Amazon, Facebook, and others also issued a statement expressing displeasure:
"T-Mobile's new 'streaming optimization' program appears to involve throttling of all video traffic, across all data plans, regardless of network congestion. The Internet Association applauds the FCC for seeking information on this practice and its potential harm on consumers and online applications and services."
These companies do have a valid point.
Because customers did not opt-in, viewers may not realize that the video quality they are seeing is because of T-Mobile's Binging optimizations, and is not under control of the site that they are watching.
And customers who have T-Mobile 'Unlimited Data' plans have few reasons to worry about using less data - and with Binge On turned on automatically, they might be missing out on higher resolution video they could have been happily binging upon otherwise.
Turning "Binge On" Off
Binge On is a great feature - and it is reasonable for T-Mobile to have turned it on by default. By doing so - T-Mobile is probably saving a lot of customers from accidentally blowing through their monthly data plans, or from feeling compelled to buy a bigger plan than they need.
But it is important that customers are in control, and that they know how to turn OFF the Binge On optimizations if they do not want or need them.
T-Mobile has not done a great job of making this ON/OFF switch easy to find.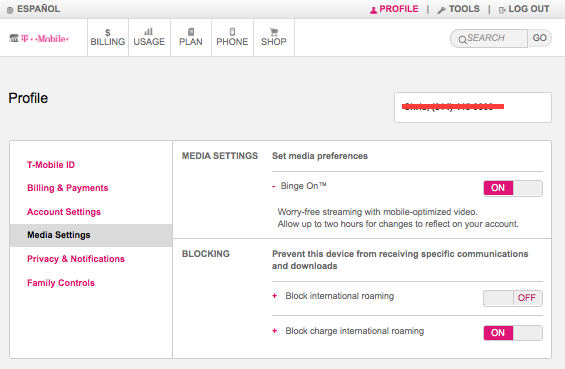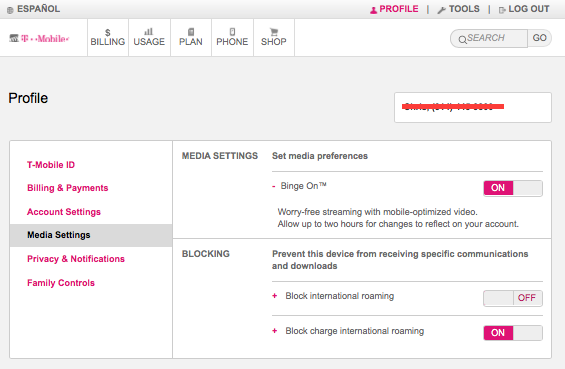 Here is how you control Binge On:
Go to account.t-mobile.com and log in.
Click "Profile" in the top right of the dashboard screen.
Select "Media Settings"
Now you can turn "Binge On" OFF at will.
But be warned - your changes may take up to two hour to take effect.
The two hour delay is inexcusable - T-Mobile should make it easy for customers to turn on or off Binge On in an instant. This way viewers can see the impact the video resolution limitation is having, and can then smartly decide what they want to Binge for free (most things), and what is worth blowing data on to watch in HD (Game of Thrones).
To Binge, Or Not To Binge?
We've been experimenting with Binge On - and overall the video quality and experience has been superb, other than issues with streaming to our Apple TV.
Having access to unlimited video streaming is an absolutely amazing feature for RVers - and the quality limitation hasn't been much of an issue - even when watching on a larger screen.
But T-Mobile owes it to its customers to make it more obvious that Binge On optimizations are enabled. And even more so - T-Mobile needs to enable customers to have immediate ON/OFF switching to control of how their data is being used.
Hopefully T-Mobile is listening, and we will see these improvements soon.
Further Reading: