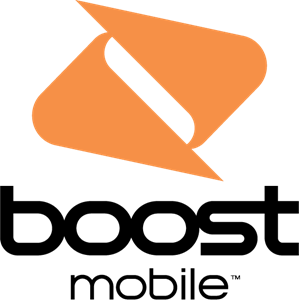 Today Sprint-Based MVNO Boost Mobile announced a limited-time promotional offer called "Unlimited Plus" that significantly upgrades their regular unlimited plan for an additional $10 a month.
The promotional plan has all the features of the standard $50/mo "Unlimited Gigs" plan but includes unlimited HD (1080p) video streaming instead of SD (480p), and 20GB of high-speed hotspot data instead of 8GB. The plan costs $60/mo for one line and up to four additional lines can be added for another $40/mo each.
This upgraded plan is advertised as a limited time promotion good until April 5th, 2018, and is available to both new and existing customers. Once the promotion expires, customers with the plan can keep it long as they do not change plans and keep their account in good standing.
The plan includes unlimited domestic talk, text, & data but only on Sprint's domestic network - there is no data roaming. The plan is also subject to Sprint's network management policies - speeds could be slowed down when on congested towers after 23GB of usage a month.
Mobile hotspot speeds are reduced to 2G once the 20GB hotspot allowance is used up.
Note: Boost Mobile discontinued it's Autopay discount in August, 2017.
Analysis
This is a significant upgrade to the existing Boost unlimited plan since it improves two features that are near-and-dear to nomads who rely on mobile internet. The 20GB of hotspot data, in particular, is impressive coming from an MVNO. However, as with any Sprint-based plan, the big downside for RVers and cruisers is Sprint's limited network coverage. This plan is ONLY for the native Sprint network which is strong in urban areas but weak almost everywhere else.
Comparison with other Sprint options:
Sprint Unlimited Freedom Plan: Sprint's own unlimited plan also costs the same $60 a month (with an autopay discount) and also includes HD streaming (1080p) but only includes 10GB of hotspot data. However, once the 10GB is used, speeds are reduced to 3G - much better and still usable compared to the 2G speeds on Boost Mobile. The native Sprint plan also comes with Hulu for free.
Other MVNO / Reseller Plans:

Virgin Mobile: The Virgin Mobile unlimited plan costs $50. It limits video streaming to 480+ resolution and includes no hotspot usage, though buckets of hotspot data can be purchased as an addon. 2GB costs an additional $10/month.
Project Fi: Google's cellular plan that combines T-Mobile, Sprint and US Cellular for just $20.month for voice & text, and then $10/GB of data as needed. Data usage is capped at $60 spent for month. After 15GB, speeds are reduced to 256 kbps - or you can opt into $10/GB billing for high speed.

Hotspot Only Plans: For those who don't want a smartphone on Sprint, there are several affordable unlimited hotspot only options available starting at just $10/month. You can track them in our Unlimited Data Plans guide.
Summary
Overall, this is a very competitive deal even considering its limitations. However, its utility for nomads is extremely limited by Sprint's network map and therefore it will mainly appeal to those to plan to travel in or near urban areas.