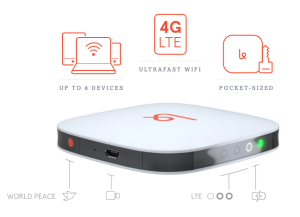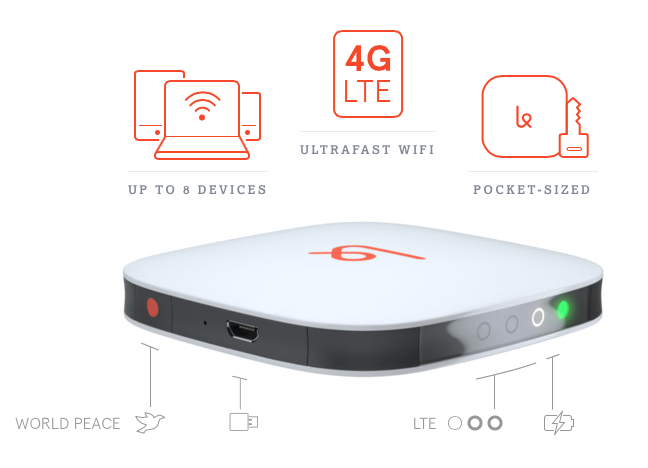 Back in September we wrote about an innovative mobile broadband MVNO with a very unique angle - no monthly fees, and affordable pay-as-needed data that once purchased never expires.
Every Karma Mobility hotspot out in the world is also out to share a little love - creating an open (but secure) WiFi network for others to join. If a stranger signs on via your hotspot, you earn some free data.
It's all good Karma.
Except...
Karma's initial hotspots were powered by Sprint's dead-end 4G WiMAX network, which is scheduled to be completely shut down later this year. With WiMAX going away, Karma was left with nothing to offer.
Karma promised to have a new Karma Go hotspot out in December that would be built to be compatible with Sprint's rapidly expanding tri-band LTE Spark network, and Karma even began taking pre-orders.
But as December came and went the target slipped to "early 2015" and some frustrated customers started to doubt that Karma would survive.
Things are starting to look up again for Karma however, and the company is now saying that parts for manufacturing have been ordered, and the Karma Go is on track to ship April 10th assuming no surprises turn up in final testing.
We have our fingers crossed for them. Now they just need to ship!
Is Karma a Smart Choice?
Karma's hotspot will be priced at $149 ($99 pre-order pricing still available), and never-expiring data starts at $14/GB and gets as cheap as $9.99/GB if you buy 10GB at a time.
If you are only a sporadic data user, and know that you will be fine with Sprint's relatively limited coverage area, this isn't a bad deal. For snowbirds and seasonal travelers in particular, Karma certainly makes a lot of sense.
But for heavy data users, the pricing is not nearly so attractive. And especially now that both AT&T and T-Mobile have flavors of rollover data, Karma's "never expiring" data isn't nearly so unique.
For most data-hungry RVers Karma is thus a poor choice as a primary connection. But the never-expiring data makes Karma appealing as a backup connection when your primary is failing you.