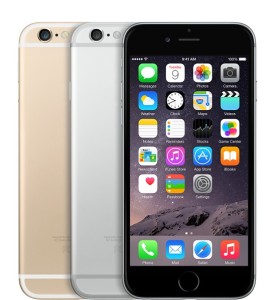 One little known feature lurking inside Apple's newly released iOS 9 update for iPhones and iPads is "Wi-Fi Assist" - a new feature enabled by default that causes your device to:
"Automatically use cellular data when Wi-Fi connectivity is poor."
What does this actually mean? Don't phones already do this?
Will you be burning through cellular data that you never expected to?
How can you turn this feature off?
The Painful Truth About Wi-Fi
Wi-Fi connections are often free, and usually offer unlimited unmetered data.
But the sad reality is that many public Wi-Fi connections (especially RV parks!) are often bogged down, slow, unreliable, and have terrible range.
In the past - if you were connected to a marginal Wi-Fi network, your phone or tablet would sometimes seem to hang while doing online tasks, especially as you wandered near the edge of the hotspot's range.
Often in fringe areas your phone would see enough signal to think it was connected, preventing switching to cellular. But not enough signal to actually get anything done.
It was frustrating enough to make one give up on Wi-Fi altogether. Personally, at the first sign of trouble I'd regularly switch Wi-Fi off and let cellular handle it.
Wi-Fi Assist Eases the Pain
The new Wi-Fi Assist feature recognizes that WiFi connections are often unreliable, and if a connection seems marginal iOS devices with Wi-Fi Assist turned on are now much faster to give up on Wi-Fi and switch over to cellular - just like many of us manually often did.
It can actually happen fast enough to avoid streaming glitches or buffering.
From my testing with iOS 9 over the past week - Wi-Fi Assist generally works well, and substantially improves the overall experience of dealing with marginal Wi-Fi areas.
But...
If you are not careful, Wi-Fi Assist could blow through your data plan - switching to cellular data when you may be assuming that you are safely on free Wi-Fi!
Turning Assist Off To Stay in Control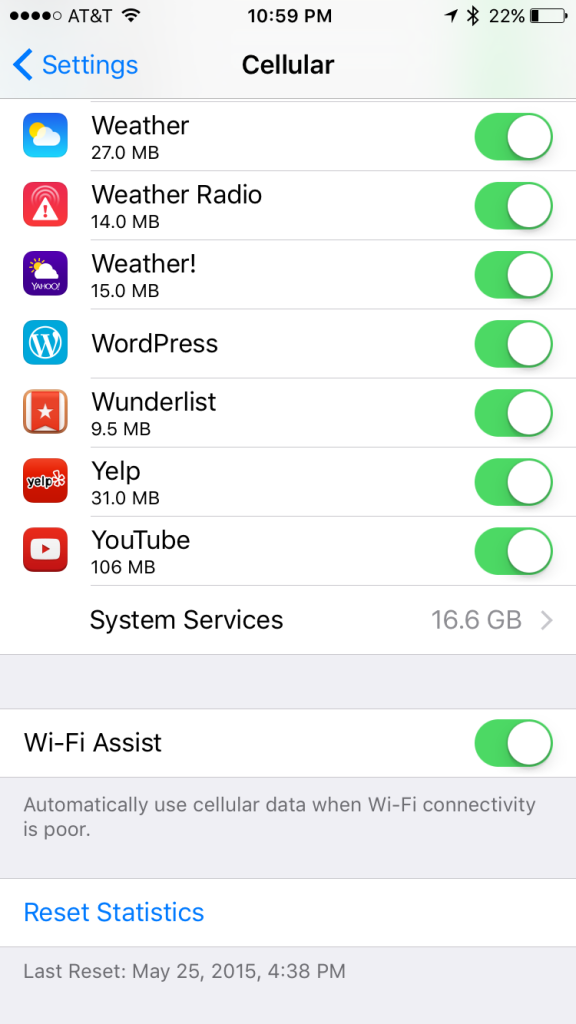 Apple hasn't revealed the technical details of how Wi-Fi Assists works behind the scenes to decide when to jump from Wi-Fi cellular, but so far it does not seem to use much extra cellular data keeping LTE ready to save the day for a failing hotspot.
When Wi-Fi Assist does kick in - the status bar changes to show you are using cellular and not Wi-Fi.
Theoretically, if you are paying attention - this should not lead to much extra data consumption.
But if you are regularly in marginal Wi-Fi areas, you might not notice the switch. And if you are on a limited data plan - you might prefer dealing with even the worst network glitches instead of a hefty data overage charge.
To keep Wi-Fi Assist from taking aggressive action to keep you online, you can disable it under the Settings / Cellular menu. You will have to scroll WAY DOWN to the bottom of the page, but the setting is lurking there.
For many RVers on limited data plans - it makes sense to switch this off - just to be safe.
But if you have unlimited data, having this on may become one of your favorite new features of iOS 9.
NOTE: Wi-Fi Assist seems to be supported on all devices that support iOS 9, except for the ancient iPhone 4S - which is not supported.