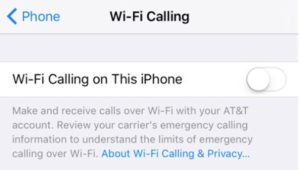 WiFi calling (also known as "voice over WiFi" or VoWiFi) is a technology that allows for cell phones to fall back to WiFi networks to place and receive calls and text messages when cellular signal is lacking.
VoWiFi turns any open WiFi hotspot into a virtual cell tower, expanding coverage indoors where cellular is often weak, while also helping make up for lack of coverage overall.
T-Mobile has long been the leader in VoWiFi, with full support for this feature built in to every T-Mobile phone since last September.
Sprint has had more limited VoWiFi support on a handful of phones for a long while now, but has been ramping up support over the past few months too.
AT&T announced last year that it intends to begin supporting WiFi calling "sometime in 2015", but it has not given any official updates since then on when to expect this very handy feature.
But a new iOS 9 beta version released today revealed a surprise - AT&T WiFi calling support is enabled as an option in the new beta, indicating that AT&T VoWiFi support is at last almost at hand!
Though the exact release date of iOS 9 remains unknown, it is currently available to developers and also to users as a public beta release. The final version is likely to be released to coincide with the next iPhone model announcement, likely in late September or early October.
AT&T will almost certainly roll out support to Android smartphones as well at this time.
"Wi-Fi Assist" Also Coming in iOS 9
Another new feature discovered in the latest iOS beta release is called "Wi-Fi Assist", which when enabled automatically falls back to cellular data when Wi-Fi connectivity is poor.
This is a subtle acknowledgement of just how much faster and more reliable cellular networks have become relative to many WiFi networks, and enabling this feature will go a long way towards reducing frustration when in marginal WiFi areas.
But be careful - it will also result in increased cellular data usage!
WiFi Calling - A Great Tool For Nomads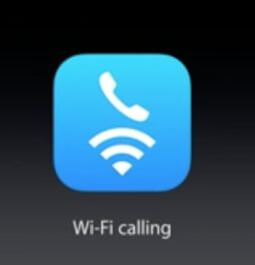 WiFi calling goes a long way toward alleviating concerns about "missing a call" when in cellular dead zones. With WiFi calling, calls will still get through as long as you have a hotspot nearby - even if it is a mobile hotspot powered by a competing cellular network.
But be careful not to leave your phone on WiFi when you don't need it to be, otherwise all your phone calls will end up routed over your hotspot, burning through your limited data!
After all - voice minutes tend to unlimited, but cellular data is anything but!
It is great to see AT&T at last offering WiFi Calling support - leaving Verizon as the lone holdout, though there are rumors that Verizon has also been field testing the feature and will roll it out sometime in 2015 as well.