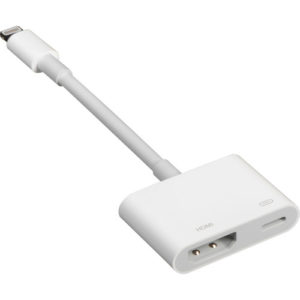 The Hulu iOS is bringing back support for HDMI output, after a long hiatus of not supporting this method of media viewing. Support for Chromecast has been added as well.
Many nomads on plans with mobile hotspot data caps use HDMI out to utilize their on device unlimited data to catch up on their favorite shows and movies. Using HDMI out allows you to mirror the image on your phone to a larger TV screen without tapping into mobile hotspot limits.
But, as we reported back in September of 2017, the 5.6.0 and 5.6.1 updates of Hulu's iOS streaming app dropped support for HDMI mirroring. Additionally, mirroring via Airplay over any but the latest generation of Apple TV was also lost - with only 4th generation Apple TVs being supported.
---
Video Version of this Story:
Subscribe to our YouTube Channel
---
Good News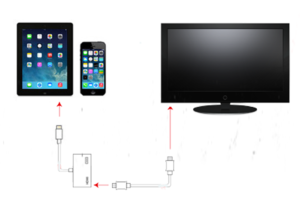 Starting sometime this week (5/21-5/26), those with an iOS device and the Hulu app will again be able to use an HDMI device (such as Apple's Lightning Digital AV Adapter) to officially mirror to a larger screen when using the Hulu iOS app.
And, since HDMI is now officially supported by the Hulu app, you will be able to view the control panel on your phone or tablet while watching your media on the 'big screen.'
As explained in our guide on mobile TV and Movie Entertainment, Apple's Lightning HDMI connector is a great way to connect an iOS device to a larger screen, utilizing the on device data included with many of today's "unlimited" data plans.
The iOS app still won't support AirPlay over older generation Apple TVs. And while support for Chromecast is welcome - remember that Chromecast (and Airplay) often will utilize your mobile hotspot data cap.
The HDMI / Chromecast addition will come in the form of an app update of Hulu sometime this week. As of this writing, we have not heard news if the Hulu Android app will also support similar options.
Related Guides For Further Reading: