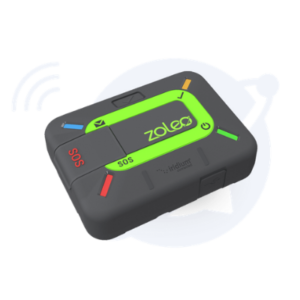 The Zoleo device connects via an app on your phone or tablet so you can send/receive messages "anywhere on the planet" via the Iridium satellite network.
Zoleo provides SOS alerting with 24/7 monitoring, check-in and weather forecasts. Zoleo does not have an ability to do automatic location bread-crumb tracking.
Zoleo can transmit over satellite, cellular and Wi-Fi on a dedicated Zoleo phone number, email address and app.
The Zoleo communication system must be paired with a Zoleo plan - of which there are three: Basic, In Touch, Unlimited
Zoleo plans can be suspended (after the first 3 months) for $4/month, which allows you to maintain your personal Zoleo communication number and email address.
Device Specifications:
Main Function: Basic Satellite Communicator
Satellite Network: Iridum
Battery: Rechargeable internal Lithium Ion with reported battery life of 200+ hours
Power input: Micro-USB Type B connector, charging time 2 hours
Weight: 5.3 oz
Dimensions: 3.58 x 2.6 x 1.06 in
Waterproof: IP68; dust- and water-resistant to 4.9 ft for 30 min
Location: accurate within 8.2 ft
Price:

Device: $199
Plans: $20/month, $35/month, $50/month
---
Review & Testing Status:
We do not intend to obtain a unit to test.
---
Potential Alternatives to Consider:
For other featured mobile satellite options:
Learn More About Mobile Satellite Options
---
This Review Contains Additional Member Exclusive Content!
We are Honored to be Member Funded!
No ads, no sponsors, no selling (but may contain affiliate links)
Our members fund our in-depth independent reviews.
This entry may contain additional member exclusive content such as testing notes, field testing data, user interface tours, comparisons to alternatives, analysis, tips, videos and discounts.
Members also get interactive guidance, alerts, classroom and more.
---
Additional Reading
Related Articles
Related Guides
---
Purchasing Options
Amazon:
The guides below have been hand-picked to help further your education about mobile satellite: