The Ultimate Mobley Plan Guide
The "Mobley Plan" is the colloquial name for the sweet $20/month Unlimited Data Connected Car plan from AT&T paired with a Mobley 4G connected car device. It offered a very flexible, affordable plan for unlimited data.
Unfortunately the "Mobley Plan" option is no longer available, but existing customers are grandfathered in.
The Mobley device (when it was still in stock) combined with the Connected Car plan created a powerful and inexpensive mobile internet solution that most people simply call the "Mobley Plan."
This device & plan combo was the big news of 2017 as it offered a super cheap way to obtain unlimited mobile AT&T data suitable as a home internet replacement for many RVers and cruisers.
And it was also available as a stand-alone option, so there was no need to carry a smartphone or other device on an AT&T account. You could just have the Mobley on the $20/month (plus taxes and fees) connected car line with no other obligations.
It was a sweet deal, and those who snagged it before it retired have continued to enjoy unlimited data for a ridiculously low price.
The "Mobley Plan" has been available on two separate occasions - once in 2017, and then again for a short period in early 2019.
Presently,the Mobley is no longer in stock at AT&T and is considered an obsolete, legacy device. Those who took advantage of obtaining the device and plan when it was available are grandfathered in.
There had been concern that this plan might end with AT&T's 2022 3G network shutdown (see below for more information), but as of early 2023 the plans continue to work.
AT&T offers a different Connected Car Unlimited plan, but it is now restricted to vehicles with embedded cellular systems and it can not be used as a simple home-internet replacement.
Our latest news and information on the Mobley Plan: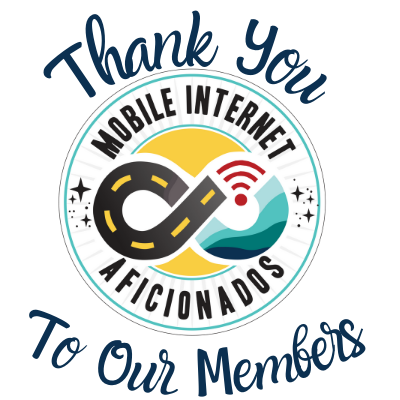 If you're a member, please log in above to access the exclusive portions of our content.
It is with huge gratitude to our members & supporters for making the free content on our site possible. We're not sponsored, you'll find no ads and we don't sell 'stuff'.
Our members get exclusive access to our in-depth content, classrooms, vendor discounts, alerts, insider info and interactive guidance.
We also offer a Supporter level at just $25/year for those who'd like to help, turn off nags like this and get our news stories delivered to your inbox.
If mobile internet is an important part of your lifestyle, consider helping make MIRC possible. 
---
Background on the Mobley Plan
Here's a little background on the Connected Car Plan and the Mobley device.
The Mobley Device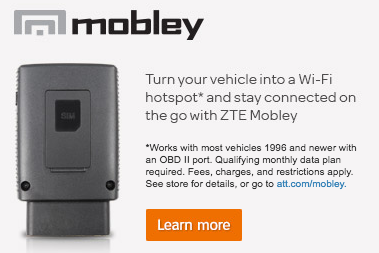 The Mobley is a small device designed to plug into the OBD-II port found under the dash of almost every car made since 1996. When the key is in the ignition, the Mobley comes alive, creating a Wi-Fi hotspot to get 5 devices online while the vehicle is underway.
One big advantage of the Mobley is that it can be used outside of a vehicle, unlike more modern connected-car OBD-II devices, so it's not restricted to in-vehicle use.
In terms of technical features and performance, the Mobley itself is a very old and basic device that doesn't support several of AT&T's current LTE bands.
Mobley Upsides
The Mobley is a basic, dated device. But that doesn't mean it is useless.
While a simple and "dumb" device, that simplicity can actually be an advantage.  Unlike newer connected car devices, it is too dumb to know when it is in a car, which means it's easy to use outside of a vehicle.  More modern OBD-II devices can't be used outside of a vehicle
It can be tethered to some mobile routers, thanks to a hidden USB port.
Mobley Downsides
There are many downsides to the Mobley device also - it is not your typical mobile hotspot device. In fact, it's pretty subpar overall. Here are some things you need to understand:
The modem is very basic and old (you'll get slower speeds and less coverage than a better hotspot).
It doesn't have antenna ports, so the only signal enhancing option you can use with it is a pricey cellular booster.
It only supports 5 connected devices over Wi-Fi at once (however, as noted above, it does successfully tether via a hidden USB port to some mobile routers.)
A firmware update pushed in October of 2018 restricts you to a maximum 2-hour timeout period (meaning it could fall asleep unless you implement some workarounds).
It is likely against AT&T's terms of service to move the SIM card to a more capable device. And AT&T has taken steps to make SIM swapping and using the Mobley non-stop more and more difficult.
The Mobley itself is an OBD-II device. It plugs into the diagnostic port of a vehicle for power. Other similar devices provide 'OnStar' like features - like vehicle tracking, diagnostics, and more. The Mobley device, however, is dumb. It just provides a cellular hotspot connection to the vehicle.
The Mobley plan is not transferable.
We cover the known workarounds to many of these issues later in this guide.
For information on the Mobley device see our Gear Center entry:
Mobley Device in the Gear Center
The Connected Car Unlimited Plan
The biggest allure of the Mobley was not the device, but the device's ability to be paired with a standalone, postpaid $20/month Connected Car plan, which provided unlimited data without any throttling.
Like many older AT&T plans, the Mobley Connected Car Unlimited plan is subject to network management after 22GB of usage in a month, which means speeds may be slowed due to tower congestion after 22GB of use. It is a US-only plan, and will not work internationally at all.
Connected Car Plan Specs
Price: $20/month (plus taxes & fees)
Carrier Network Used: AT&T
Carrier Relationship: Direct, postpaid
Plan Types Available: Connected car, data-only
Device Types Permitted: Connected cars, Connected car devices
Unlimited: Yes
High Speed Mobile Hotspot Use: All data
Throttling: None
Network Management: After 22GB
Video Streaming Resolution: 480p
5G Access: No
eSIM: No
Device Purchase Required: No, but can purchase a device
Plan Period: Monthly
International Roaming: None
Domestic Roaming: AT&T's network has a decent-sized off-carrier roaming area, with domestic data roaming limited to 100MB per month. If you exceed that, your data access may be shut down until you are back on AT&T native towers. AT&T also states that domestic roaming may be throttled to 2G speeds at all times.
Data Roll Over: None
Overage Charges: None
Lines permitted per account: 3
---
History of AT&T's Mobley Plan
AT&T's Connected Car $20/month plan for the Mobley has been around since 2017 - and we've spent countless hours tracking and testing it since then. The plan has been poked and prodded with a few changes by AT&T since its initial offering.
The Initial 2017 Mobley Plan Offer
Initially, the Unlimited Connected Car Mobley plan required customers to also have an unlimited smartphone line with AT&T as well as be a DirecTV subscriber.
In early 2017, however, AT&T dropped both those requirements in a special limited-time promotion and the Mobley Plan became available as an independent plan for $40/month. But the price soon changed to $20/month to match a different offer for Chevy vehicles.
The initial offer was scheduled to expire in July 2017, but the plan remained available after that, if you could find a device in stock.
Video Stream Saver Implemented on Mobley
In July 2017, AT&T applied its then-new Stream Saver feature to the plan, which throttled video to 480p unless switched off by the customer.
At first, this change was quite confusing and poorly implemented, with no easy way to turn Stream Saver off. Fortunately, Stream Saver can now be easily turned on and off using the AT&T app or website. For all the details of the original problems and workarounds, see our original Stream Saver article.
Instructions for turning Stream Saver off, along with additional details, are in another section of this guide, as well as our original instructional article.
Mobley Plan Discontinued
In mid-September 2017, we received reports that AT&T reps were informing customers that the Mobley plan had expired. While activations still sporadically occurred after the September retirement, by mid-December 2017 it was no longer possible to activate a Mobley on the unlimited Connected Car plan.
AT&T removed the fine print from the Mobley device page that included the $20/month Connected Car plan as a data plan option. Officially, it seemed that aftermarket devices like the Mobley could no longer be activated stand-alone on the $20/month unlimited data plan, which was now reserved for vehicles with built-in cellular capabilities.
By December of 2017, we considered the Mobley Plan officially retired. The fantastically cheap Mobley Plan was gone. Done. Over. Kaput.
Existing customers were grandfathered in and continued to enjoy cheap unlimited data for as long as they continued to pay their bill. The unlimited Connected Car plan remained available, but only for built-in connected cars and, eventually, AT&T's newer (now retired) OBD-II device, the Harman Spark.
The Harman Spark is an OBD-II device similar to the Mobley, but it cannot be used outside of a vehicle OBD port and cannot easily be kept "powered on" 24/7. This limits this new device to in-car, in-motion use only, the original intent for the Connected Car program. The Spark is not a suitable replacement for the Mobley as a home-internet replacement for mobile users.
More info on available Connected Car Plans:
Mobile Internet Guide to Connected Vehicles
Mobley Firmware Update: October 2018
Things were quiet on the Mobley front for almost a year. Then, in early October of 2018 AT&T started to push a mandatory firmware update to all Mobley devices.
The update from version 1.0.1 to 1.0.3 had two critical changes:
The 'No Time Out' option from the power save settings page was removed as an option
The update locked SIM cards by PIN code to the Mobley device.
For those that had grown to depend on the Mobley for 24/7 unlimited internet access, this update was frustrating. These changes continue to affect Mobley users, but there are workarounds covered later in this guide.
Here's a quick overview of the firmware changes:
No Time Out Option Removed
Removing the "no time out" option from the Mobley web interface meant that the Mobley would now, by default, shut down after 30 minutes of "parked" usage, and the most you could extend this period to was two hours.
We've got some possible work-arounds, and further discussion of the Time-Out situation later in this guide.
SIM Card Locking To Mobley
The other change saw AT&T Mobley owners getting "SIM PIN Locked" alerts when they have tried to use a Mobley Connected Car SIM card in an alternative device (not a Mobley) - such as a Unite Explore or Netgear Nighthawk.
With the SIM locked and the PIN unknown, the other devices would not connect. Moving the SIM back to the Mobley restored service without a PIN. We quickly developed a workaround.
More details on this workaround are shared in the PUK Codes section of this guide.
Why The Change?
There has not been any official word from AT&T on the reason for this update, which came from AT&T and not the device manufacturer, ZTE.
We suspect the change was related to the launch of the AT&T Harman Spark a week prior - a similar OBD-II powered connectivity device to the Mobley, but with integrated telematics features for vehicle management and tracking.
Also, we suspect that this Mobley firmware update was designed to make the Mobley limited in ways that better match the Spark, but without clarification from AT&T it is impossible to know for sure.
2019 Plan: The Mobley Returns
But then...Surprise!
Just before the 2018 year-end holidays, we started hearing rumors of a UConnect e-mail campaign circulating to owners of some Chrysler, Jeep, and Ram vehicles with an offer to activate a Mobley with an unlimited data plan for $20/month - for a limited time.
Thanks to one of our premium members (MIA) who received the offer and shared it with us during that time, we were able to confirm it was a legitimate offer and shared it with our members - the Mobley Plan was back! Many of our MIA members were then able to successfully obtain it.
With no reports of the offer having expired, we also released the story to the public.
But this time around, it was not as straightforward to obtain as the initial 2017 run. The UConnect deal was not on AT&T's website anywhere - it was a limited-time promotion targeted to a specific audience that could only be accessed by calling specific phone numbers. The activation process was also very challenging to navigate, but persistent customers could snag the plan we thought was long gone.
The promotion lasted until mid-February 2019 when the supply of Mobley's went out of stock.
---
Care & Feeding of the Mobley Connected Car Plan
Since 2017 when the Mobley Plan came out, there has been a lot of information discovered and shared for successfully using the Mobley Plan as a home internet replacement. This section focuses on some of the advice we've collected.
Powering the Mobley Outside of a Vehicle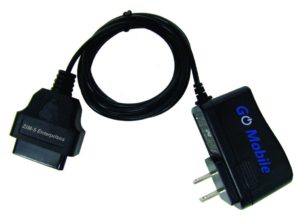 Many RVs, and all boats, lack an accessible OBD-II port - and even if you have one, who wants internet that only works while the engine is running?
But - there is a way around this that provides power to the Mobley anywhere!
Instead of using the OBD-II port, you can instead get an adapter that will power the Mobley directly.
Because the Mobley is a dumb device it cannot tell when it is actually plugged into a vehicle.
More modern devices, by contrast, have security features that prevent the device from being used when not in an actual vehicle. Some will even lock the device to specific vehicles.
The Mobley, however, will run just fine using a power adapter - making it a great option for an 'always on' connection anywhere you have AT&T signal.
Adapters are available for purchase (or, if you're comfortable, you can hack together an adapter on your own for a few bucks), and come with different power options. You can find AC, 12v and even USB-powered ones on eBay & Amazon (just search 'Mobley adapter') - making it easy to keep a Mobley powered wherever there's power available. We've even seen someone hack together an external battery for the Mobley allowing it to be used anywhere.
Preventing the 2-Hour Time Out
For those who utilize the Mobley device regularly outside of a turned-on vehicle, the two-hour max time limit pushed by the October 2018 VM6200V1.0.3 firmware update is highly annoying.
This two-hour time limit means customers will need to power cycle the Mobley every time it shuts itself off.
Here are some possible workarounds to consider if the time out setting has become an issue for you:
Power Cycling Timers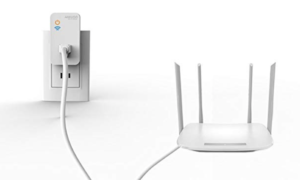 The Mobley has always been a touch flakey for some, often times locking up after a day or two of usage. To get around this some have just placed the Mobley's power adapter into a power outlet with a timer that forces a power cycle once a day.
Using this method with a timer that supports power cycling every hour or two could help minimize downtime when using a Mobley.
But of course, that will mean that at every power cycle your connection will be dropped. Not ideal for someone depending on Mobley data for critical tasks.
Here are some outlet options to check out:
We haven't personally tried either of these, and we are eager to hear of other favorite alternatives. We have had at least one report that the infinite cycle timer works well for resetting the Mobley.
Mimic Vehicle Power
The Mobley isn't very smart, and only detects power coming from a vehicle. There's some speculation that the Mobley starts it's 2-hour time out when it detects that power from the vehicle has stopped.
There are adapters sold on eBay which claim to prevent the Mobley from shutting down by outputting voltage similar to a running vehicle.
We've had MIA members share good fortune with this adapter now available on Amazon:
14.5V Mobley USB Power Adapter
Keep It In Motion
Alternatively, there is some evidence that the Mobley might actually have an accelerometer inside of it, and can detect physical motion. If so - that might be harder to spoof.
Way back when the Mobley was first launched, some people reported that flipping it over on its back would actually trigger extended run times without a power-save shutdown. We've since had several reports that just moving it every so often keeps it active. Some have even taken to hanging their Mobley by a wire or string to always have a touch of motion. Those on boats (which are always in motion, even while docked) seem to have fewer timeout issues.
We encourage people to experiment to see if their Mobley might have a sweet spot orientation that keeps it from sleeping. If you discover a way that consistently works, let us know.
Placing the SIM Card in Another Device
And of course, using the SIM card in a device that doesn't have a 2-hour time-out is an option - at least for now. The next section covers this option in detail.
Replacing a Lost/Damaged Mobley
The Mobley is no longer available from AT&T or ZTE as a new device - it was discontinued. So what happens when your Mobley quits working, is damaged or lost?
The Mobley plan originally had a requirement that it could only be used in an eligible Connected Car Device. At present time, AT&T is not enforcing their SIM swapping policy, so using your SIM card in an AT&T compatible device is an option. But if AT&T ever does crackdown on the terms of service, and you don't have a Mobley to put your SIM card back into - you could risk losing the plan.
For a time, the upgrade device for the Mobley device was the Harman Spark, another Connected Car ODB device. However, the Spark does NOT work outside of the ODB-11 port or in a vehicle that is not in motion. And upgrading to a Spark through AT&T may force you onto a plan designed for the Spark, which could result in losing the sweet $20/month unlimited plan. 
As of June 2023, the Harman Spark is now retired and now longer available for purchase through AT&T.
Right now, the only option to replace a malfunctioning or missing Mobley is to acquire one third party on sites like eBay. Because of the scarcity of the device and how unique this plan is, expect to pay a premium for this above the original cost you paid.
Upgrade Ready! Official Mobley Upgrade?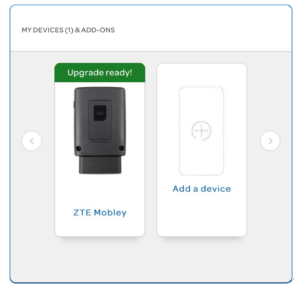 Those who are past the 2 year mark of having a Mobley account may see 'Upgrade Ready' notifications on their online account.
One of our staff members decided to attempt an upgrade to a Netgear Nighthawk in June 2019 and kept their Connected Car plan - and as of 2022 he still has unlimited data on his account. However, this option is no longer available.
Additionally, we also have reports from others who have attempted upgrades who lost their plans!
As of early 2023, AT&T's website still shows there is an upgrade option but gives an error if an upgrade is attempted.
We strongly recommend AGAINST trying to upgrade a Mobley device on the Unlimited Connected Car plan through AT&T!
SIM Swapping to Another Device
When AT&T launched the Mobley plan, the only language in the terms of service about device eligibility referenced "qualified devices & vehicles." What constitutes a qualified device has not been specifically defined by AT&T.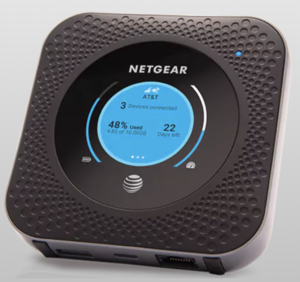 AT&T customer service reps in the past would tell customers that a qualifying device includes any data-only device - such as other mobile hotspots. These reps actively encouraged customers to move the SIM card into these more capable devices.
In our research, we found that the Mobley is internally classified as a connected car device, while hotspots are classified as LTE Laptop devices. This difference in classification gives AT&T room to define "qualifying devices" as being limited to Connected Car devices.
AT&T can detect if the SIM card is moved into any other device, so they know what type of device the SIM is in.
But regardless of AT&T's internal definitions, at the moment AT&T is NOT enforcing any sort of restrictions on moving the Mobley SIM to other devices.
Customers should be aware, however, that AT&T could change its present policy in the future and begin blocking network access unless the SIM is returned to the Mobley or another qualified Connected Car device. Theoretically, AT&T could even use SIM swapping as an excuse to cancel these plans - though we have never seen AT&T take an action like that.
We continue to keep our ears out for AT&T making any moves to define what a qualified device is or to strictly enforce their stated terms of service in a limited way.
MIA members can keep up to date on Mobley SIM usage in other devices and other issues in these forum threads:
Bypassing The SIM Lock Using PUK Codes
The same firmware update that caused Mobley timeout issues also automatically set a SIM lock PIN code. AT&T Mobley owners have reported "SIM PIN Locked" alerts when they have tried to use a Mobley Connected Car SIM card in other devices - such as a Netgear Nighthawk.
With the SIM locked with an unknown PIN, other devices will not connect and users will have no data. Moving the SIM back to the Mobley restores service without a PIN.
This happens if you place or have your SIM card in the Mobley after the 1.0.3 firmware update. For those who have had a Mobley SIM in another device since before that update (which was rolled out in August 2018), the SIM card will continue to work just fine. However, if you ever place it back in the Mobley, the SIM will get PIN locked.
What is a PIN Lock?
AT&T allows you to set a PIN code to your SIM card. This helps prevent someone from taking your SIM card and using it on other devices without knowing the PIN code.
With the 1.0.3 update, the Mobley firmware sets the PIN code to a random number and doesn't tell you what that number is. This prevents you from using your Mobley SIM card in other devices because you don't know the correct PIN to unlock it.
There is no way to see or change this SIM unlock code from within the Mobley's dashboard or the My AT&T Account Manager page. But if you move the SIM card to another device, you can reset a locked SIM - if you have a PUK code.
PUK stands for PIN Unlock Key. PUK codes are hard encoded to your SIM card and act as a master reset code for your SIM card. It will let you reset a SIM PIN after you have failed to enter the correct password too many times.
The PUK is unique to your SIM card.
Obtaining Your PUK
There are two ways to get a PUK.
Troubleshooting link in account:
There is an automated method for procuring a PUK code that works for some.
Sign in to your ATT account
If you have multiple devices on your account, select the Mobley line
Go to this link
You should get a response with PUK codes.
Contact support.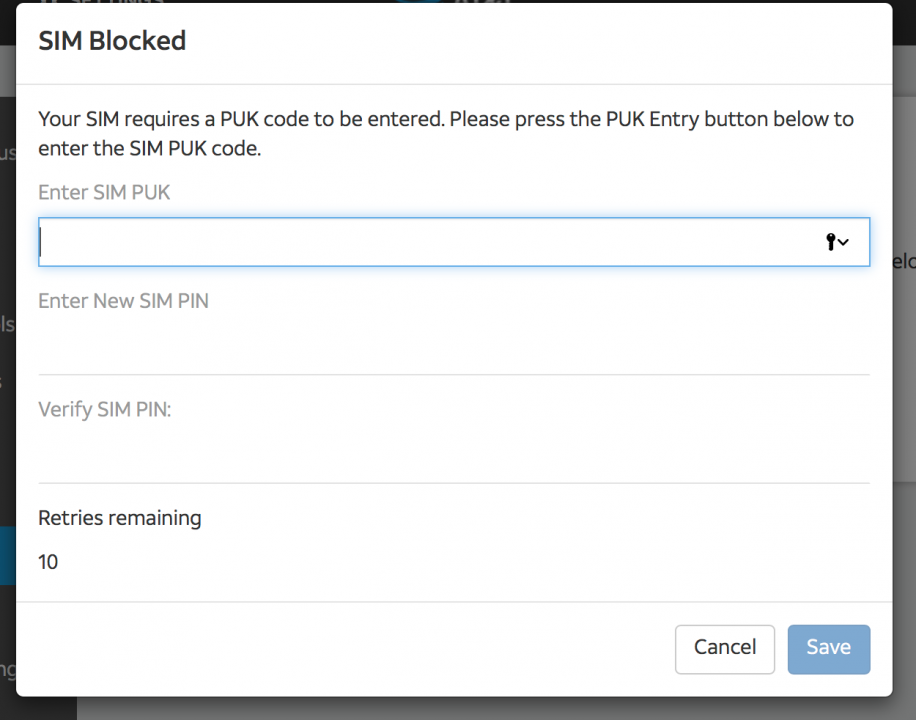 Call or chat AT&T support.
Tell them that you have a SIM lock issue, and ask for the PUK code. Your SIM card does NOT need to be in your Mobley to do this.
They should give you a PUK 1 and PUK 2 code once you verify you own the account. This may involve them sending you a PIN code via e-mail or text. This PIN is NOT your SIM PIN code - but an account two-factor authentication to verify who you are.
Save the PUK 1 and PUK 2 codes somewhere safe.
Applying your PUK
Put your Mobley SIM in a device (hotspot or router) and it should trigger a SIM lock prompt to enter your PIN code. Guess a random PIN four times - this will trigger the SIM lock.
You should now be prompted for a PUK code to unlock the SIM - enter PUK 1, and then choose and set a new SIM PIN.
You can now use your SIM again in other devices, but you will have to enter the PIN you created each time you install it (but at least you know what the PIN is). Or - you can use your SIM PIN to disable the lock entirely on devices that have that feature.
Very important notes and caveats:
If you put the SIM back into a Mobley, your chosen PIN code may be overwritten again, putting you back to square one. This doesn't happen consistently, and after a few days of swapping our SIM, the Mobley stopped resetting our PIN, but it might happen which is why you need to keep the PUK codes handy. Fortunately, the PUK codes you have written down should continue to work and you can follow the same procedure above to create a new PIN.
Keep PUK 2 as a backup in case PUK 1 ever fails to work.
If you enter an incorrect PUK code too many times (10) your SIM will be permanently locked and will need to be replaced. Remember that the PUK code is unique to your SIM, you can't use anyone else's number. So if you get a new SIM, you'll need to contact AT&T to get that SIM's PUK codes.
It's possible AT&T may eventually tell their reps to stop giving out PUK codes for Mobley Connected Car plans, so don't let your SIM get locked until you have the PUK code in hand. And even if you don't need it now, get your PUK codes ASAP.
Your SIM will only get locked if the SIM is put in a Mobley. If you've had your SIM in another device since before the 1.0.3 firmware update, then your SIM is probably fine for now. But getting the PUK buys you some insurance in case you are ever forced to put the SIM in a Mobley for some other reason.
It should be very clear that this move is intended to crack down on Mobley Connected Car plans, and this may only be the first step. Have your backup plans ready to go.
If your Mobley ever dies, you may have to move your SIM to another device just to use your plan, as obtaining a replacement Mobley is getting more and more difficult.
And AT&T could still someday block the PUK code from working, or take other steps to limit the Mobley Connected Car plan to use only inside a Mobley, should they further define what a 'qualifying' device is on these plans.
You can view our original story on AT&T Connected Car Mobley PUK codes here: AT&T Connected Car Mobley SIMs Reporting as PIN Locked – How to Get Your PUK Codes
Video Version:
Here is the video version of this SIM Lock section from our YouTube Channel:
Turning Off Stream Saver
Stream Saver is AT&T's optional data-saving feature that works by throttling video content. New lines typically come with Stream Saver enabled.
Stream Saver works by detecting video streams and then throttling the speed of the video connection to limit the resolution to roughly 480p (SD resolution) video. Most video sites respond to the slower connection by automatically scaling back the video resolution.
If you are on a limited data plan, this is a great way to keep your usage in check, or it can be useful if you need to stream many videos at once. But usually this isn't necessary - and the plan is unlimited data - so there's no need to conserve.
TIP: A good way to check if you are impacted by Stream Saver is to compare speed tests using Fast.com and Speedtest.net.
Fast.com is run by Netflix and specifically tests video streaming performance. If your data rate is slow on Fast.com but fast on Speedtest.net, odds are good that your video streaming is being throttled by Stream Saver.
To turn off Stream Saver:
Log in to your myAT&T dashboard or use the AT&T App.
Click on "My Wireless"
Click on your Mobley line
Click on "Manage Data"
Turn Stream Saver off
Wait five minutes
Reboot your hotspot
Go enjoy your favorite show or movie in glorious HD!

TIP: AT&T enables the Stream Saver feature by default. But once you manually turn it off, it should stay off. However, we do occasionally get reports that Stream Saver somehow turns itself back on. So if you notice low-resolution streaming, it doesn't hurt to check to make sure the feature is still actually turned off.
Video Version
Here is the video version of this Stream Saver section from our YouTube Channel:
USB Tethering a Mobley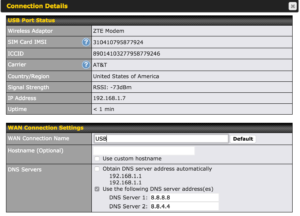 There is a hidden USB port on the side of the Mobley, and you can use this to USB tether a Mobley to a router such as a WiFiRanger or Pepwave Surf SOHO.
The key to making this work is manually configuring the router to use an alternative DNS provider. Google's free DNS server (8.8.8.8 and 8.8.4.4) works great - and we show you how to configure this in the video below.
Note that some routers do not let you override the DNS server settings. For example, the Pepwave Surf On-The-Go can not easily USB tether via a Mobley.
TIP: The Mobley still needs to be plugged into an OBD-II port for power while USB tethering. The USB port on the Mobley is used for data only, not for power.
5G and the Mobley Plan
In March 2021, AT&T announced that they will roll out 5G access to some legacy postpaid unlimited plans. The Mobley Plan is not on the list of plans that will receive 5G access. We do not recommend attempting to upgrade to a 5G device on this plan at this time. This section will be updated if the situation changes.
---
Summary: The Mobley - A Unicorn of a Connected Car Plan
The "Mobley Plan" is a unicorn amongst a field of raggedy bay ponies in the world of mobile internet.
For those who jumped on purchasing this option while it was available in 2017, or again in 2019 - the Mobley Plan provides truly unlimited AT&T based data, hindered only by network management at 22GB and roaming restrictions.
And while the Mobley device itself - which the $20 Connected Car Unlimited plan is paired with - is pretty limited in its function, enterprising nomads have figured out ways to make it work for their needs, or circumvented the limitations by using the plan in a better device.
Explore the Resource Center
Join our 'Library Desk':
Internet for RVers & Cruisers Facebook Group
We cross post news articles and guides, and can help point you in the right direction to our content here on the resource center.
It is with gratitude to our premium members that we're able to offer our free content - and for that, they also have access our private Q&A areas for more in-depth guidance.
The MIA is our premium membership - designed for those who consider mobile internet an important part of their lifestyle.
In thanks for making content like this possible, we offer a bunch of additional perks. From interactive guidance, in-depth member exclusive content, discounts, alerts, classroom and more. 
We totally understand that a membership isn't right for everyone.
However you can still support this content with our supporter level for just $25/year. 
With our gratitude, you'll get access to all our free content without the 'nags'. 

Stay In the Know
We're constantly tracking the industry and analyzing new developments for mobile travelers. If you'd like to receive updates, we offer several ways: